Miles: 1668.8 to 1699.2
Mileage: 30.4
Day: 83
We decided to get up early. The storms always seem to roll in in the afternoon. So we wanted to get a few more miles in before they ruined our plans to get out of California.
We were on the trail around 6:45 a.m., a reasonable attempt at "early" for us. It was cloudy and/or drizzly all day.
The sun peeked through the clouds just a couple of times and only stayed for few moments.
The clouds kept it nice and cool, though, and we made good time all day.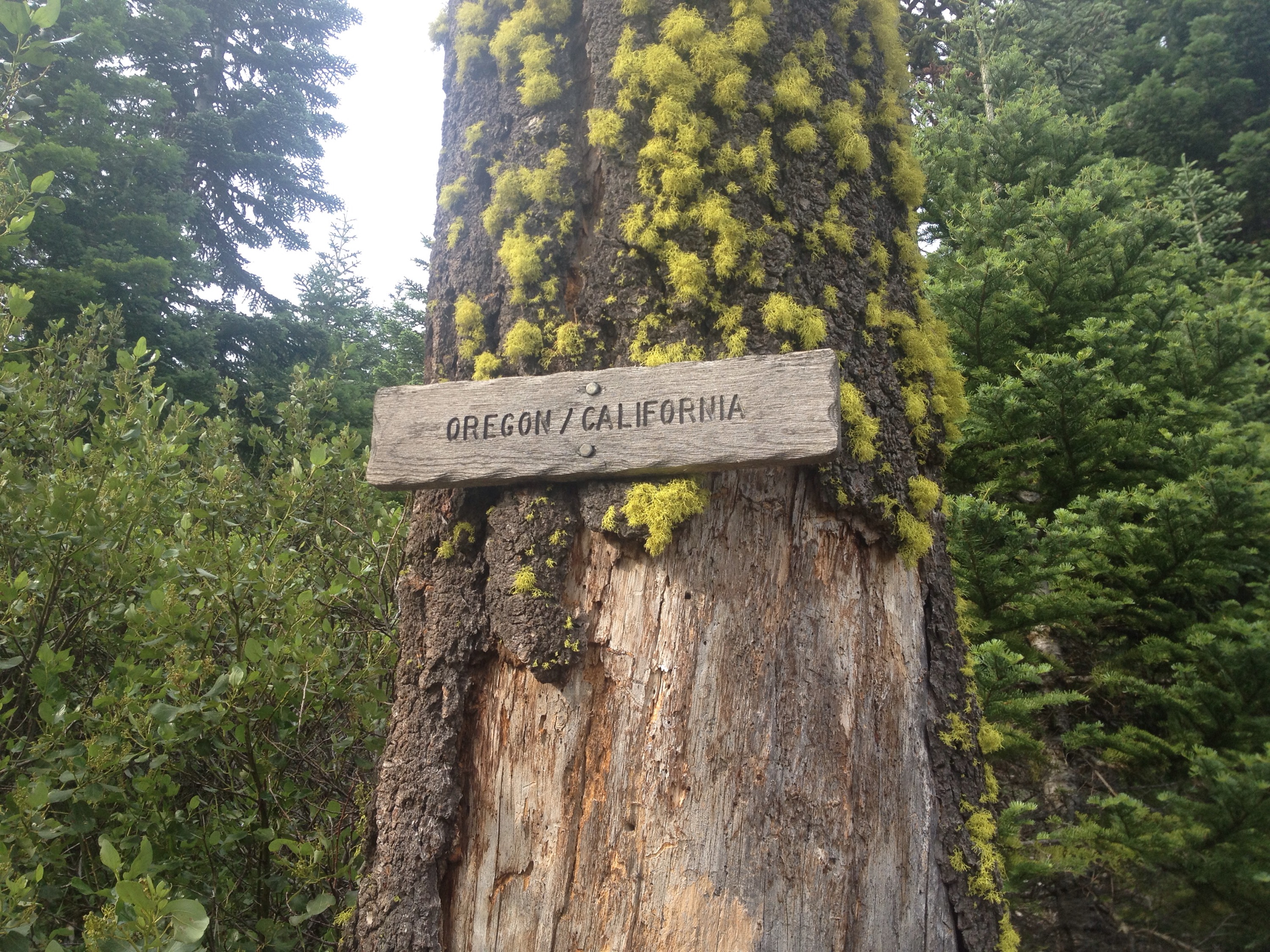 In the afternoon, we passed a group of wildfire fighters with the Forest Service parked at a nearby dirt road. About a mile or so down the trail we watched a helicopter drop a load of water on an active fire. Each time the helicopter let the water release from the barrel hanging beneath it, the smoke from the fire would rise again. It was small, however, and we didn't see any flames.
By 6 p.m., we were in Oregon. After almost three months, 1700 miles and a lot of hard work, we have made it to the second state!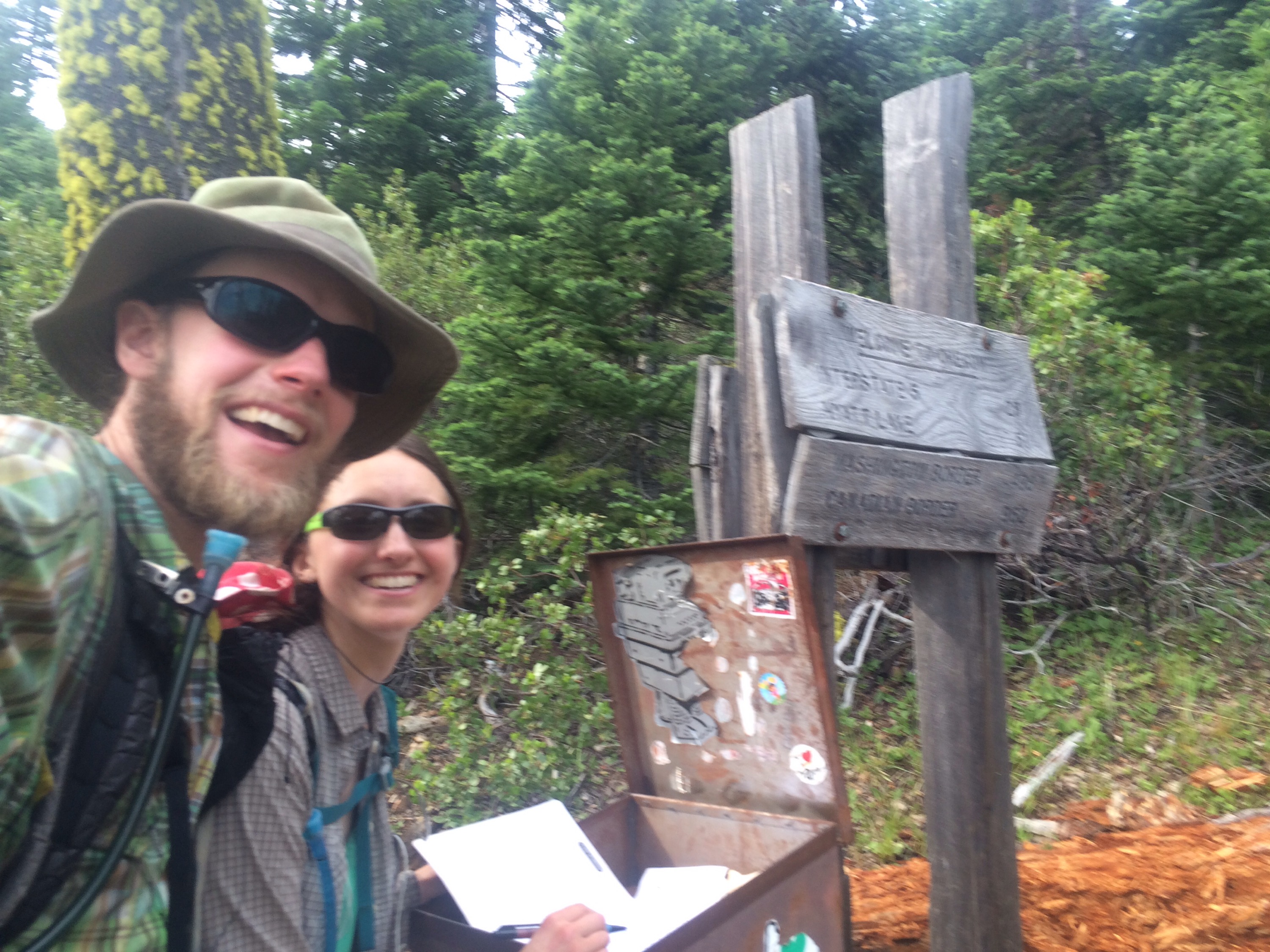 My blisters have healed nicely now that it's not 100 degrees everyday. But we smell. Badly. We haven't showered since Chester; 400 very hot miles ago. I can't wait to shower and do laundry!