Miles: 1647.7 to 1668.8
Mileage: 21.1
Day: 82
When we woke up, the other hikers were gone that had shared our campsite. We are such late risers compared to everyone else. We were motivated to make it to town by 1 p.m., however, because the only restaurant in the small village of Seiad Valley closes at 2 p.m.
We packed up and got moving by 7 a.m. The trail was poison oak central. For the most part it was not as overgrown as the trail just south of Castella, but it took some concentration to make sure all the leaves were avoided.
The last six miles before town were on roads; dirt, then pavement. By the end, it was hot, we were tired and the milkshakes still seemed so far away.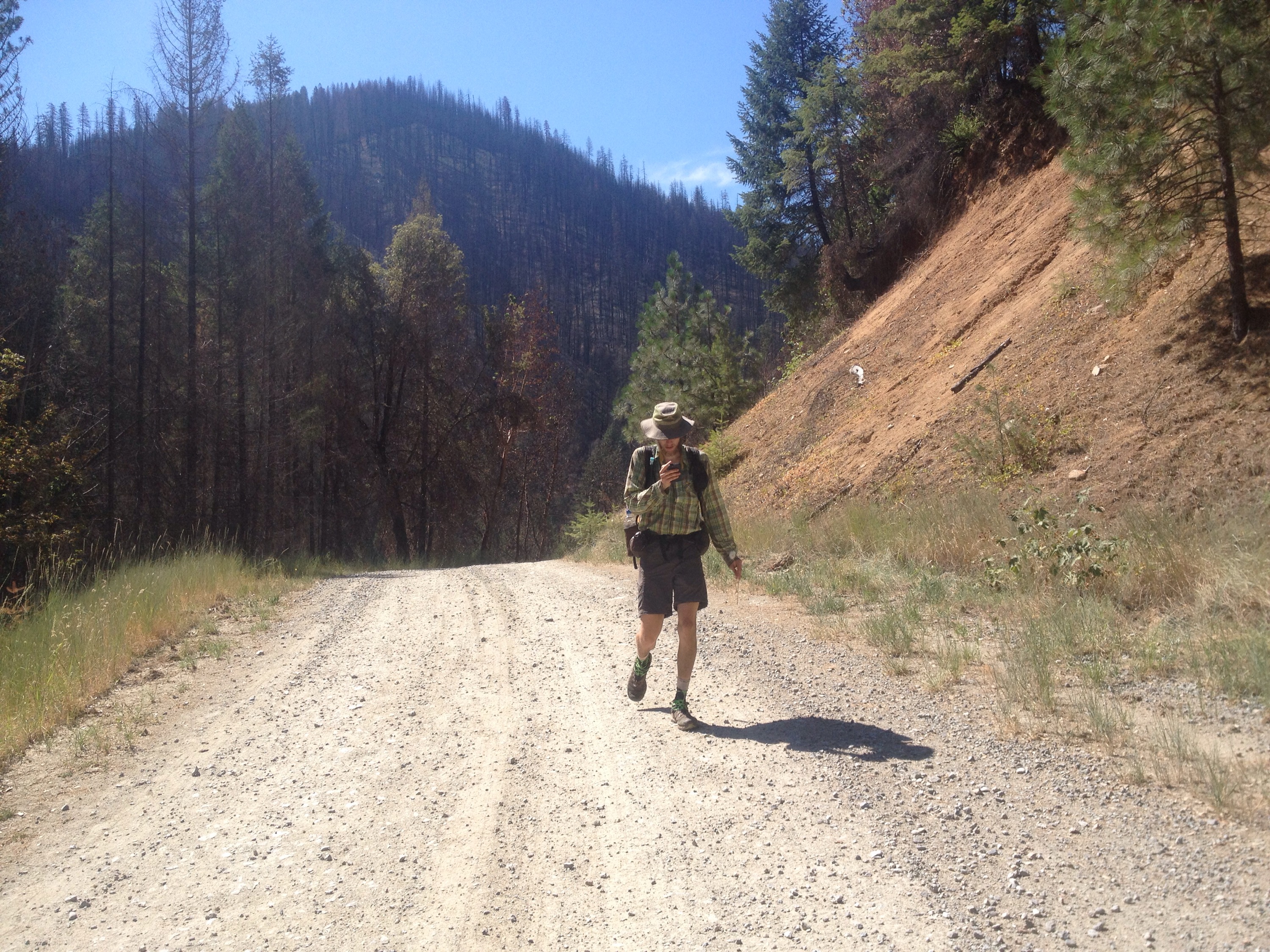 We made it to town by 12:30 p.m. and sat down in the restaurant for some fried food and dairy.
Each of our meals came with about a pound of French fries and a liter-sized milkshake. These ladies knew how to feed hikers.
Afterwards we went to the store, picked up our food package and got a few more things to eat (watermelon and cold drinks).
We organized ourselves at a picnic table outside. Just as we had everything put away, it started to rain. Hard.
Then came the thunder and lightning.
We huddled under the awning of the public restrooms building and waited for everything to pass. After an hour or so, things calmed down and we decided to hike out of town. It was an hour later than we'd planned, but better than being electrocuted by lightning.
The rain had cooled things down but also added an uncomfortable layer of humidity to the air.
We dodged more poison oak until we were back above 3,500 feet.
The clouds stayed thick over our heads and continued to threaten more lightning and storms.
We chose a tent site that was less exposed than some spots but more exposed than we would have liked given the proximity of storms. But there was nothing more for miles.
We hunkered down just as the rain started. We took turns counting for thunder after the lightning flashed. The storms started 20+ counts away. They got as close as six, but then just stopped. The rain and wind stuck around for a little while longer but by 10 p.m. it was all over and we had a calm, quiet night on the ridge.