Miles: 476.7 to 502.3
Mileage: PCT: 14.5; roadwalking: 4; hitch hiking: 6; bushwhack: 1; PCT closed due to fire: 12
Day: 24
Today we had to find our way around the last current fire closure (if there's another one in the future, it will be for an active fire; this was the last closure from an old fire). It was the Powerhouse fire from 2013.
The PCTA has two published detours to get around the closure. Both are entirely roadwalking and cut off access to over 30 miles of trail even though only 12 miles are officially closed.
Richard didn't like that idea. His goal is to hike all the miles of the PCT that are open and legal in 2015.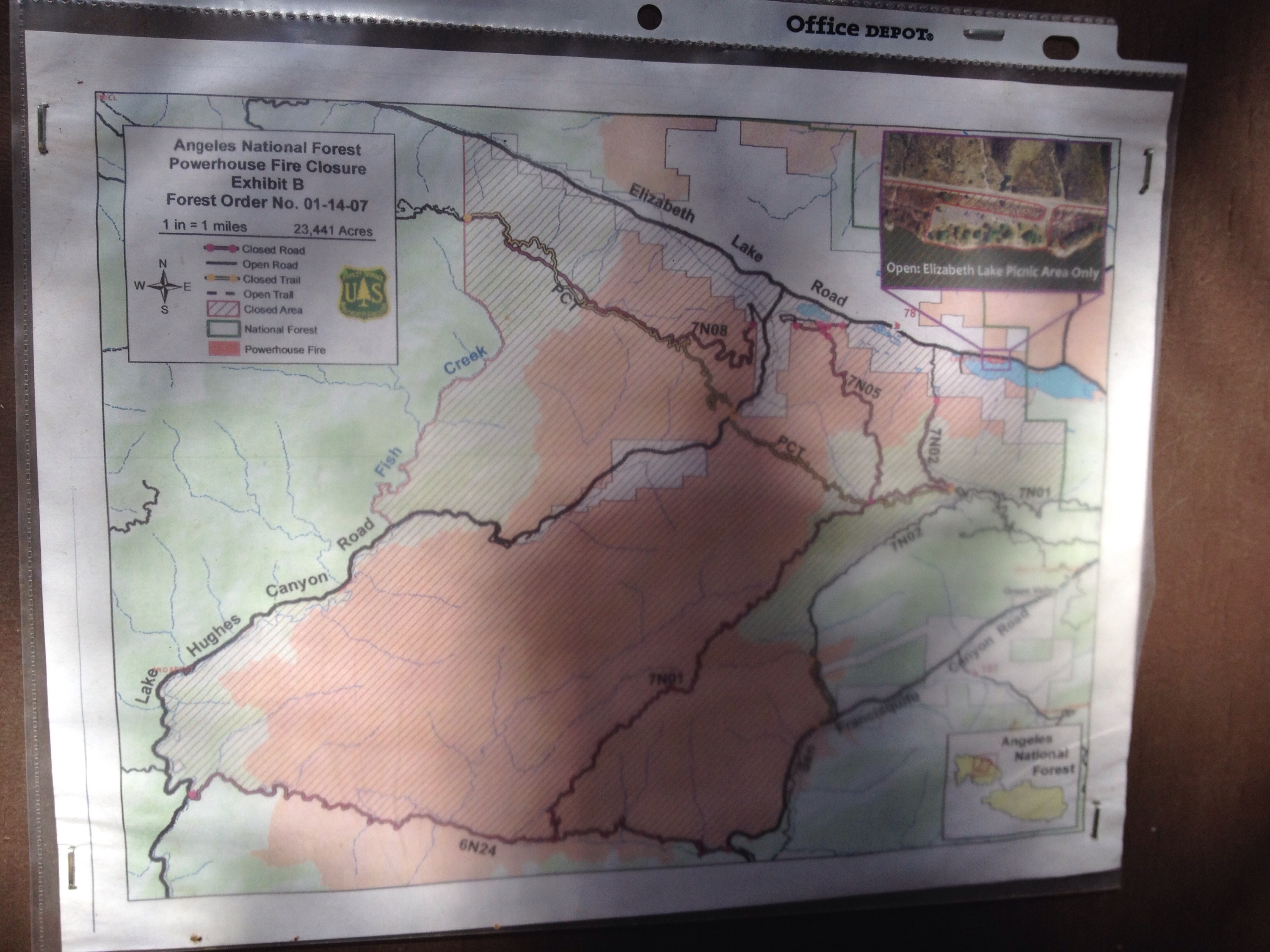 That means, we had to find our own way around the closure. The first part was easy. At San Frisquito Road, hike into the woods for two legal miles to an open dirt road and take that road back to San Frisquito. Beyond the dirt road for 12 miles north, the PCT is closed.
Once back on San Frisquito, we were on a portion of the published road walk for about 10 miles. Fortunately, around mile 4 of walking we got back to back hitches that took us the rest of the way we wanted to go on the road.
Then came the complicated part.
We saw on the topographical map a trail going up a ridge to the east of the PCT. The trail was about a mile long and would get us back to the PCT within a mile of the closed section. But, the trail we saw on the map was a trail probably 20 years ago at the most recent. To take that route would require some serious bush whacking.
As it was Richard's birthday, I let him decide. Up the scrub and scrub covered ridge we went.
While the entire mile was not overgrown with scratchy, thorny bushes, enough of it was to really slow us down. We spent 2.5 hours clawing our way up to the trail. By the end we were bloodied and bruised and our packs were full of new holes and so many sticks, but we'd made it.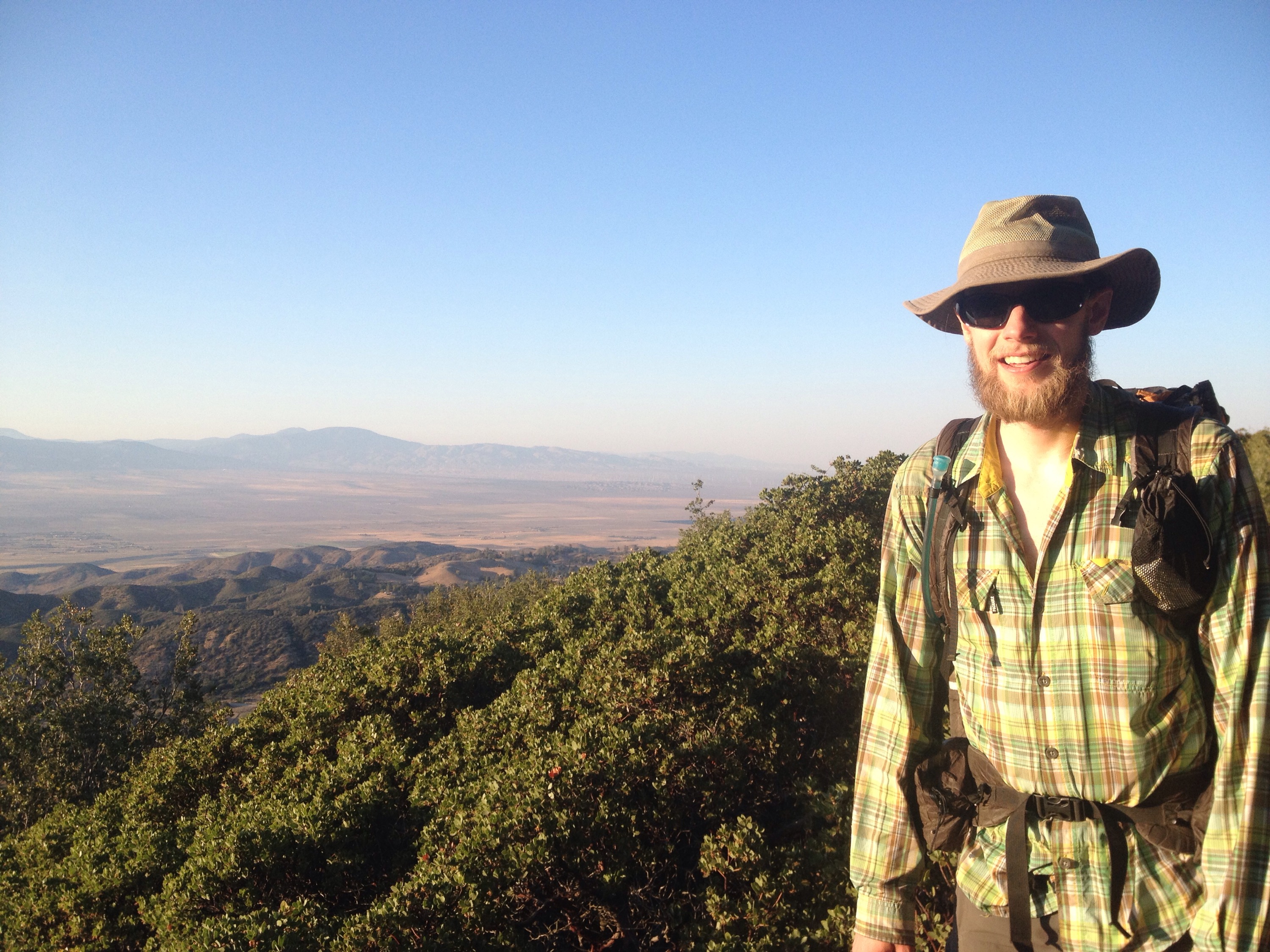 And we agreed not to make a similar decision again.