Miles: 502.3 to 517.6
Mileage: 15.3
Day: 25
Because our bush whack the day before had eaten into our hiking time, we covered about nine miles fewer than we thought we might. So our nearo into Hikertown Hostel went from six to 15 miles.
Fortunately, they were pretty straight forward. We made our way slowly downhill for the morning. We refilled water at a spring six miles in and saw our first PCT bear.
It was a black bear that I noticed across the stream and about 20 feet uphill from where I was filtering my water. Richard was repacking his pack, so he only got a glance at it as I thoroughly scared it off with my smell, probably. I was excited to see it and excited to see it go. Bear sightings are great, but I generally prefer more than 20 feet of space between the mega fauna and me.
After getting water, the real downhill began. And, because it's the PCT, it was quickly followed by some serious, if brief, uphills. Can't make it simple, huh PCT?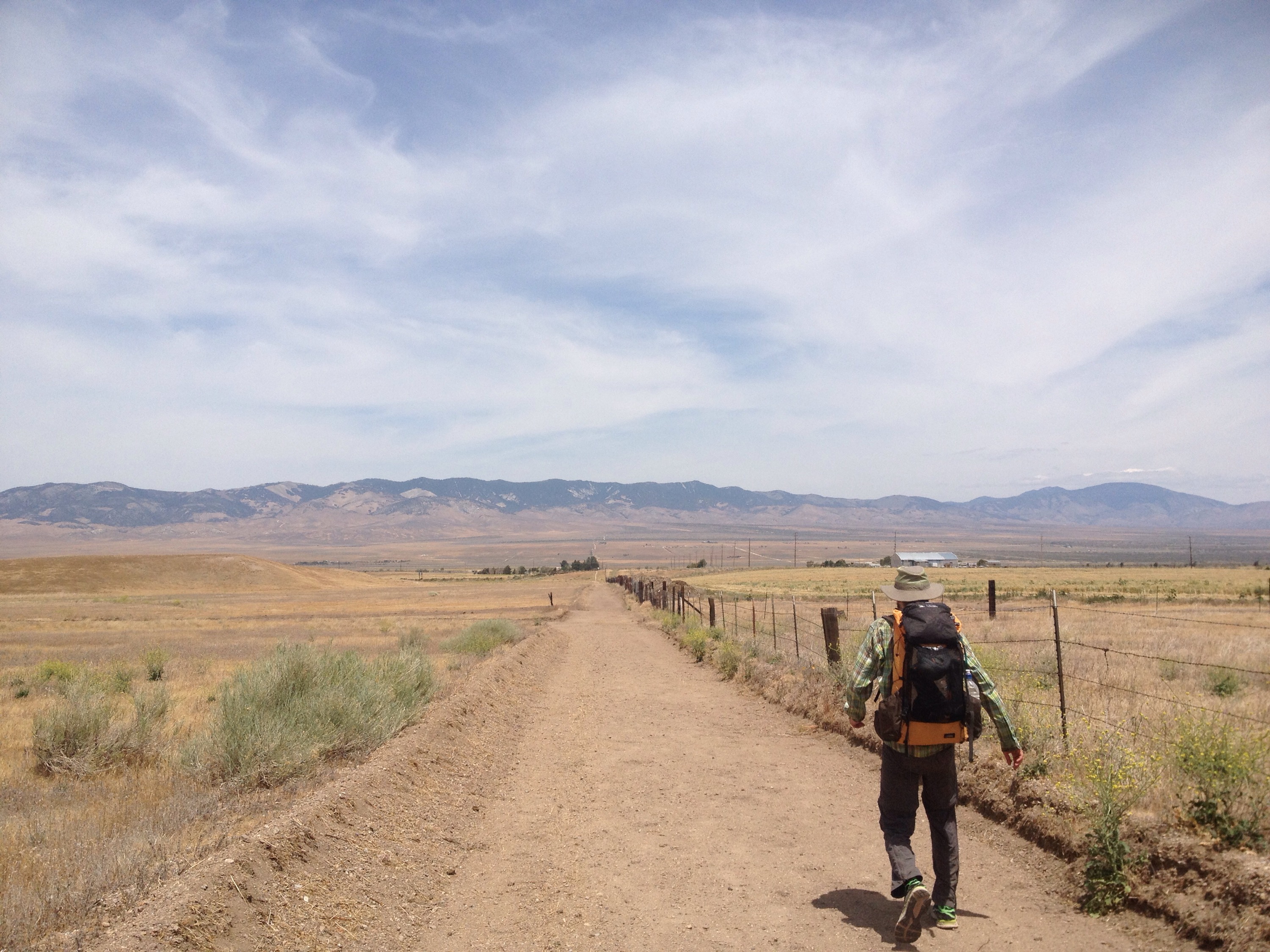 We got to Hikertown just after noon, as the heat really set in. Hikertown sits right at the spot where the PCT starts off across the northwestern corner of the Mojave Desert. It is a unique place where many Old West building facades actually house private rooms for rent. There is laundry, a kitchen, shower and free rides to the local store. If you don't mind things a little grubby, this can be a great place to spend a hot desert afternoon.
Richard and I got pizza, burgers and ice cream. And a salad.
We picked up our resupply box and some new socks.
We went to bed early so we could be up before the sun to start our 20-mile walk across the Mojave following the Los Angeles aqueduct.