Miles: 852.8 to 879.3
Mileage: 26.5
Day: 53
Today was our longest day in weeks. It was really hard and exhausting, but really nice to know that with normal-weight packs and not super snowy passes, we still have it!
We did just over a marathon. And while it felt like it and we are very tired, I am very satisfied with our progress today.
It also means we can cover fewer miles the next three days and still make it to our next resupply.
The day started sunny and cloudless on a slight downhill. The initial climb up to Selden Pass was steep and warm, but not too terrible. I had some coffee with breakfast, so attribute the smooth climb to caffeine.
The final climb was at a very relaxed grade. But that also meant that it felt like the top would never come.
The view looking north from Selden Pass was gorgeous! Lakes and cliff lines for miles.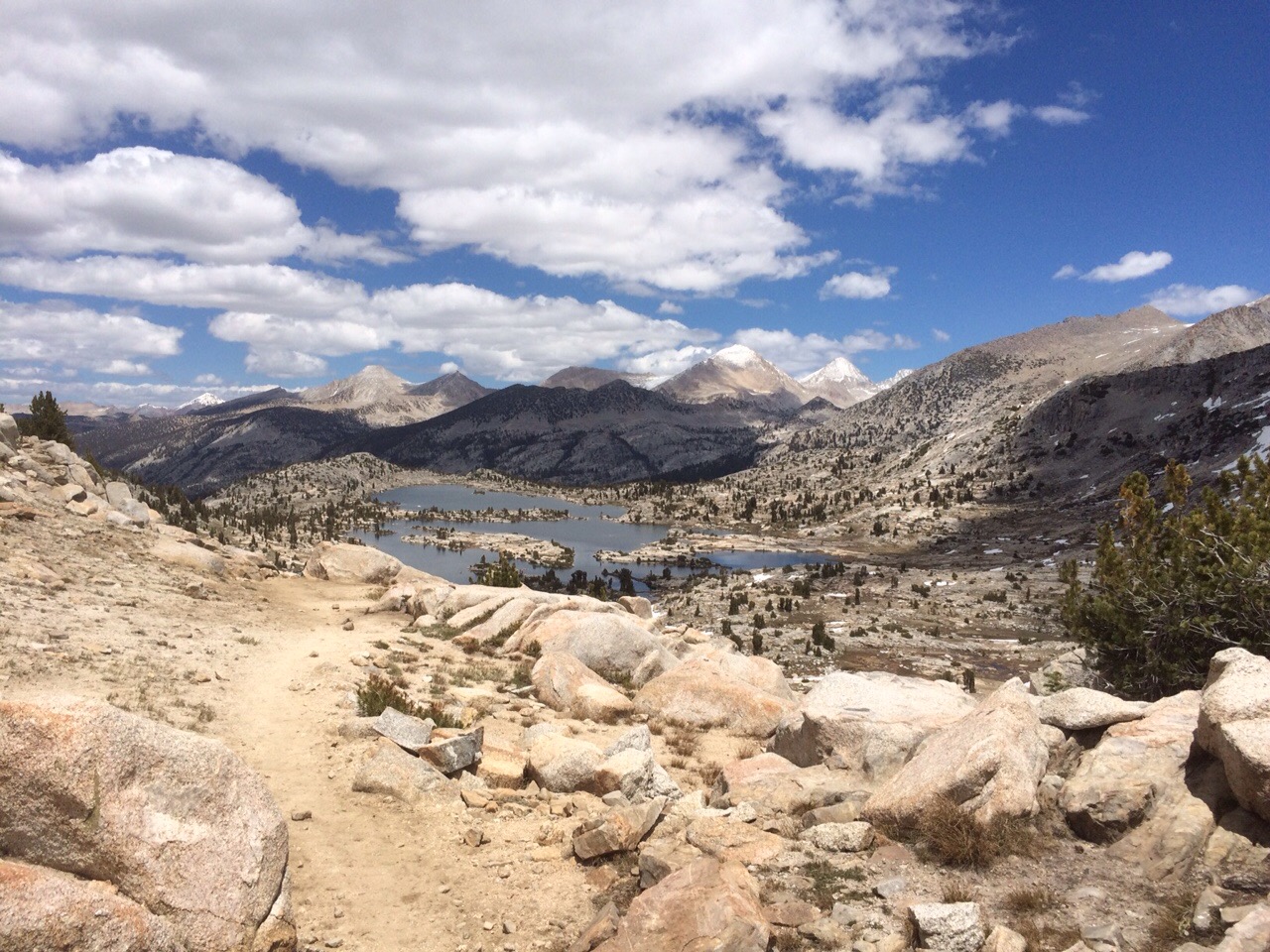 We made great progress coming down the pass and reached the final climb of the day around 4:30 p.m.
We were up and over the "hump," as we were calling it, by 7 p.m., but it was a tough climb and a long, steep descent. So, not really a hump. More like a — what do you call it? — right. Mountain.
The river felt like it would never come. Switchback after switchback, the sound of the moving water didn't get louder and I think it was eroding away from us at fantastic speeds.
We finally made it to the intersection leading to Edison Lake and the Vermillion Valley Resort. From there, it was another (seemingly endless) half mile to camp where we met some lovely southbound John Muir Trail hikers. We enjoyed their campfire and went to bed long before they did.