Miles: 879.3 to 903.8
Mileage: 24.5
Day: 54
We got up and moving before the John Muir Trail hikers. But that's not saying much. Most JMTers I've met so far are on vacation. For thru hikers, it's more like a summer job. Fun, different, but not a leisurely stroll through the woods. There are miles to make.
To start the day, we had a creek to ford. It wasn't deep or wide but it was very, very cold. Right after that, the climbing started.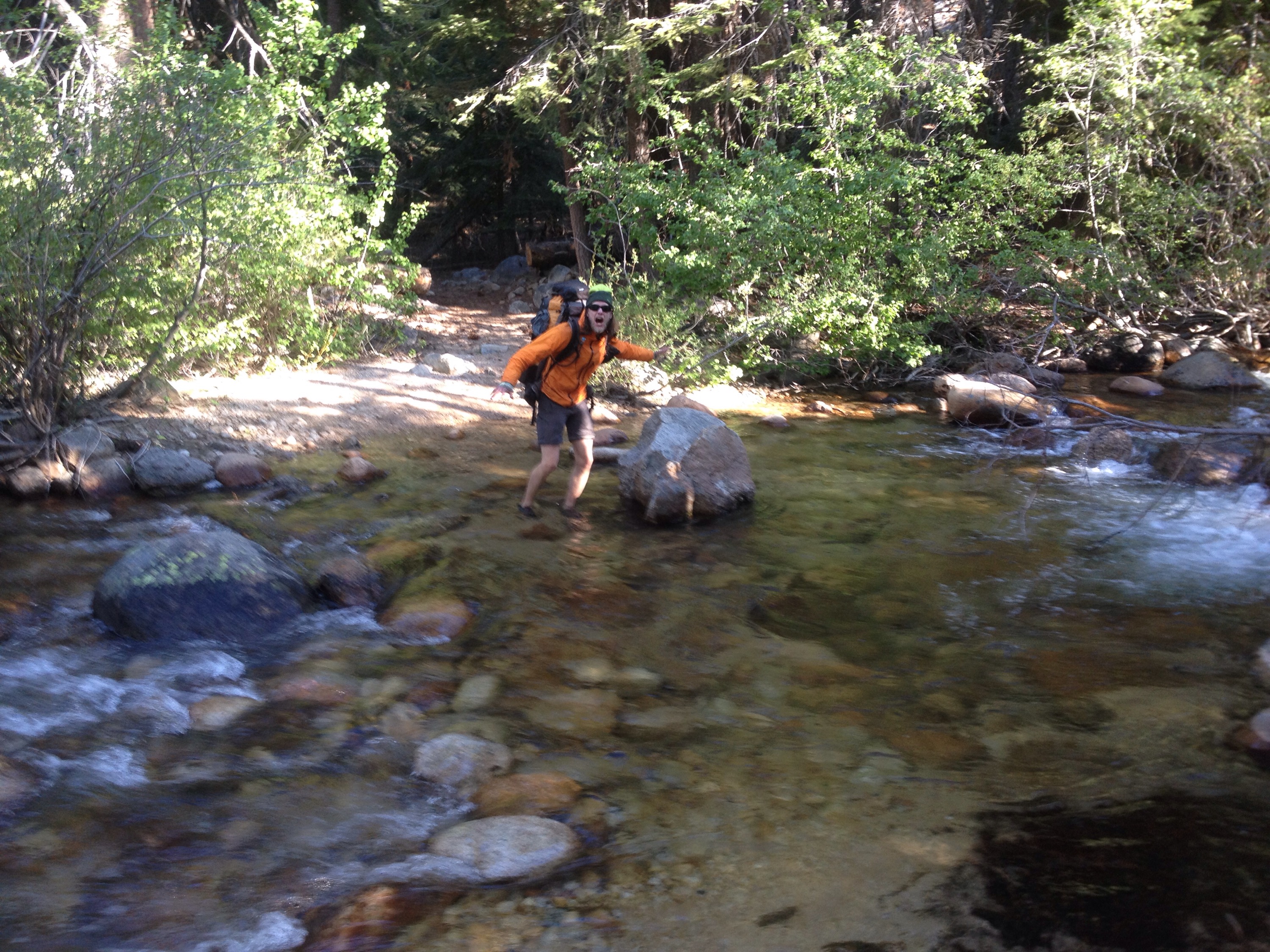 To avoid getting our shoes wet first thing in the morning, we crossed in our camp shoes. For me that's a pair of green Crocs. For Richard, it's a pair of Zem running shoes that are designed to allow you to run like you're bare foot, but protect the foot somewhat.
The climb up to Silver Pass was mostly snow-free, but involved many switchbacks. The sunny morning clouded over pretty quickly, but it was just overcast. No rain or anything.
After the pass, we had a four-mile downhill through mosquito-country and then two more steep climbs to finish out the day.
We passed many beautiful alpine lakes and spent most of the day around 10,000 feet.
By the time we made it to camp we were both exhausted and happy to see it.
We made a fire and ate in its warmth.
It rained overnight, but stopped long enough for us to pack up in the morning.