Miles: 755.9 to 766.9
Mileage: 11, plus 1 mile to camp
Day: 36
We moved slowly today. The cold kept us in our sleeping bags until 7 a.m. We waited until the sun rose over the ridge and started to thaw the ice that had formed on everything.
Even though my pack felt lighter, my body hadn't yet recovered from the previous days' hiking.
You'd think hiking 700 miles would make you strong and in shape. Guess not when your pack weighs 15 pounds more than ever before and you add big elevation gains and losses to each day.
I'm trying not to feel badly about it, but it's disappointing to miss goals that 15 pounds ago and 5,000 feet lower you could reach.
Regardless of how my body felt, the snow sparkled in the sunlight under blue skies. It was a beautiful morning.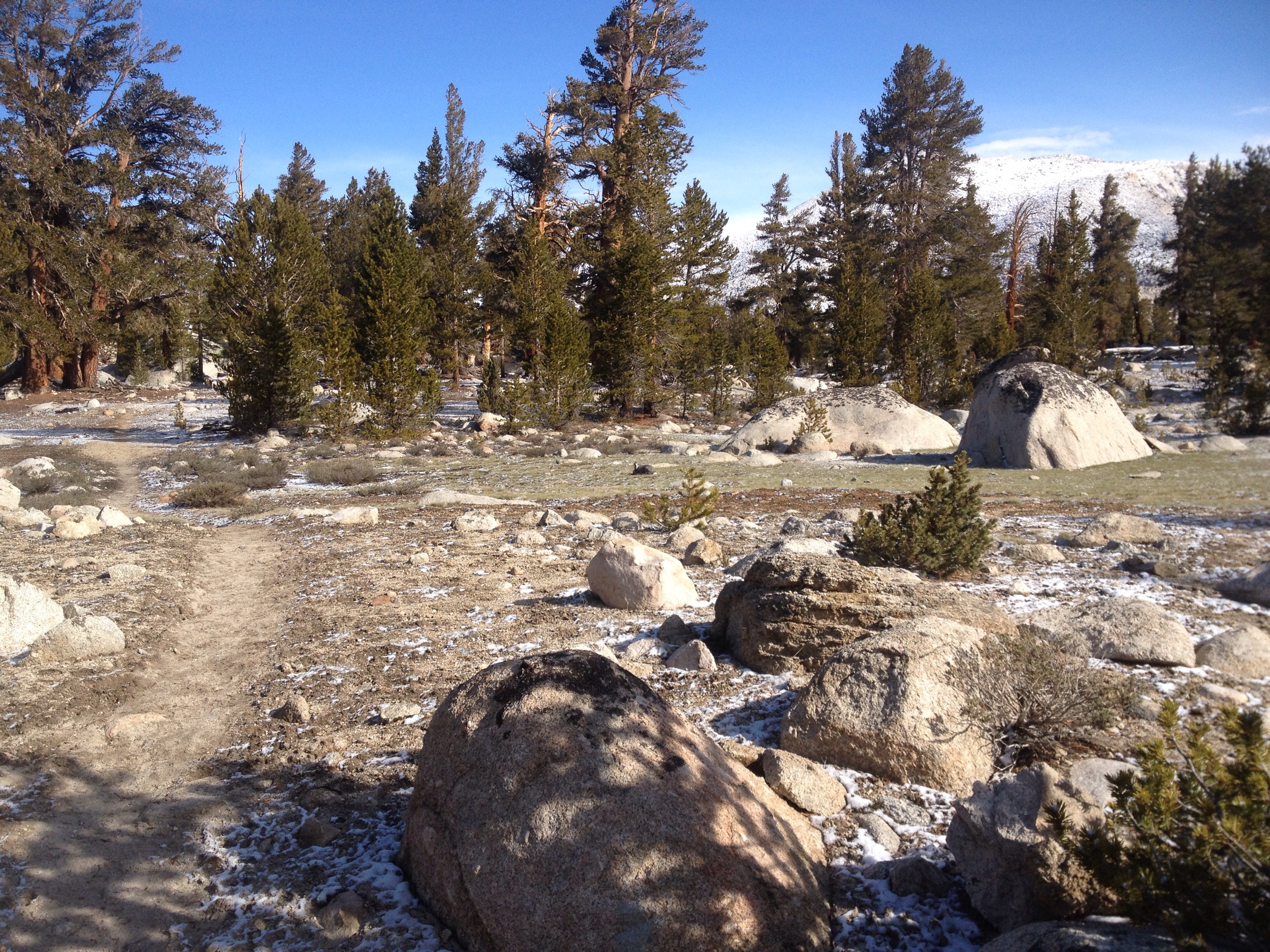 The storm systems that were moving over us each day were supposed to break today. Or that's the hopeful word we hikers are passing up and down the trail. Whenever you pass a section hiker it's important to stop them and get a weather update. They had the most recent access to the Internet of anyone we've encountered. Their words are precious and can lift or sink one's mood with a sentence.
Unfortunately, the beautiful morning ended with clouds rolling in around 10 a.m. They brought more snow.
We had planned on attempting to summit Mt. Whitney today, but fatigue and weather ended that plan.
So, we stopped for camp super early about 7.5 miles below the summit at a popular site for Whitney hikers.
Our plan is to get up wicked early, attempt the summit (if the storm really does break) and see how that goes.
If the weather stays unimpressively cold, we'll continue north on the PCT and leave Whitney for another day; perhaps a day in a future August when we have a better chance at summer.