Miles: 769.9 to 774.2
Mileage: 9.3, plus 13 in Whitney summit attempt
Day: 37
The alarm went off at 4 a.m. With the temperature in the 20s and our information about the climb limited to its elevation, we decided to wait until light. That way we could see.
The alarm went off at 5:30 a.m. Didn't hear it. We eventually got moving around 6 a.m. and were on the trail by 7. It was a pretty morning with blue skies.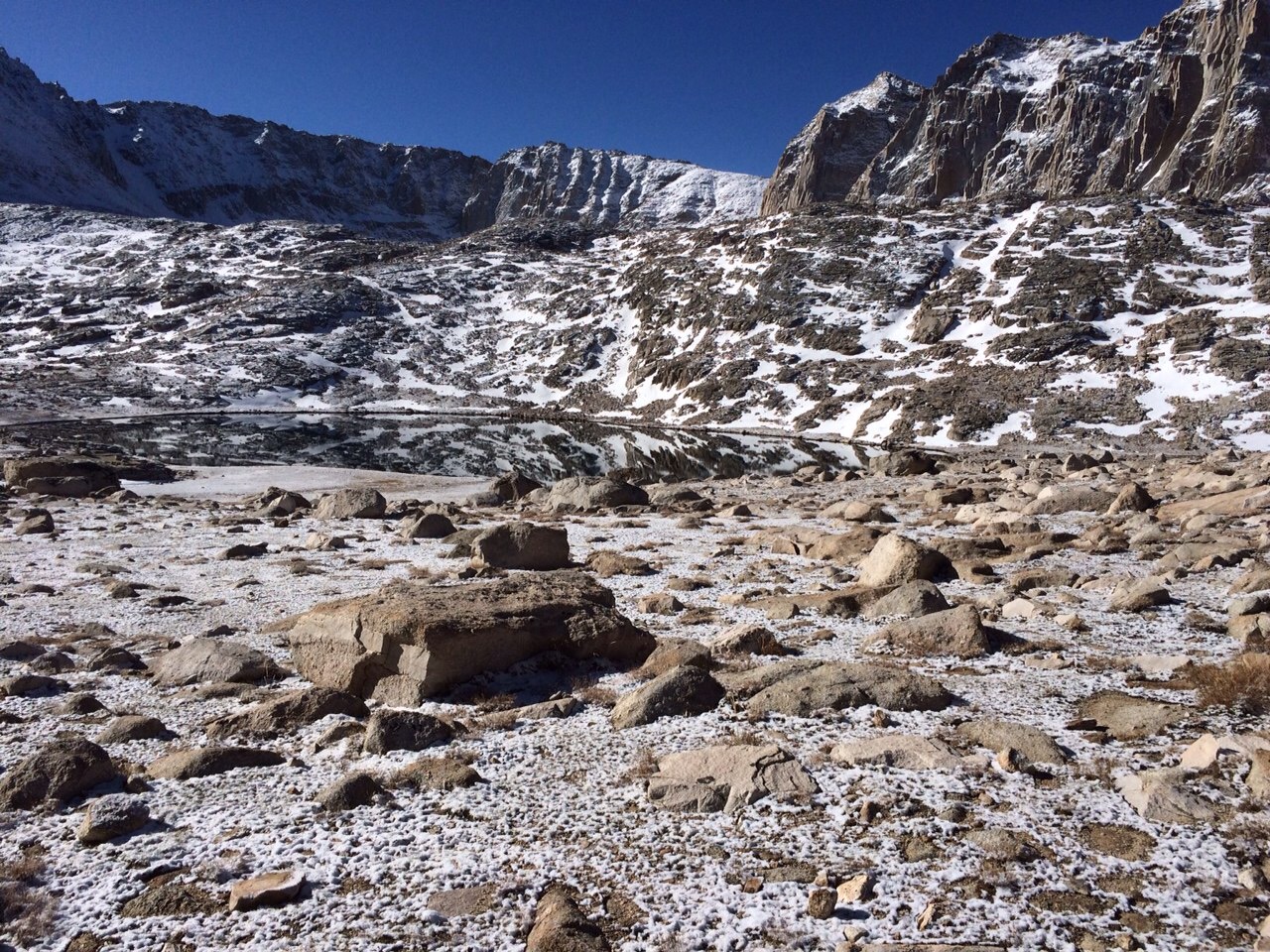 The trail was already starting to thaw by 8 a.m., which was good and bad. It was so pleasant to hike in full sun in this unbelievably beautiful landscape. The bad part was the snow covering the trail was melting. With so much new snow, that made the whole face we were ascending more and more unstable.
We followed the tracks in the snow made by the other hiking parties going for the summit who got up earlier than we did. It was nice to have someone else break trail in the two-foot drifts.
We decided that noon or bad weather would be our turnaround time. We would reevaluate the skies every couple of hours.
The moving was slow because of the altitude. To reach the summit, we had to gain 4,000 feet in 7.5 miles. We'd left most of our gear at the trailhead to lighten the load. It was so nice to carry only 10 pounds.
The trail went up a series of switchbacks to 13,500 feet and then created the ridge which went up another 1,000 feet to the summit. Just after the13,500-foot mark, we saw people above us heading down.
They reported dangerous snow conditions and tough trail finding ahead. Also, it was steep enoungh that a wrong step could mean falling down a 60-degree slope into a pile of rocks.
Everyone was turning back. We hiked up o the beginning of the dangerous section, then made the same call.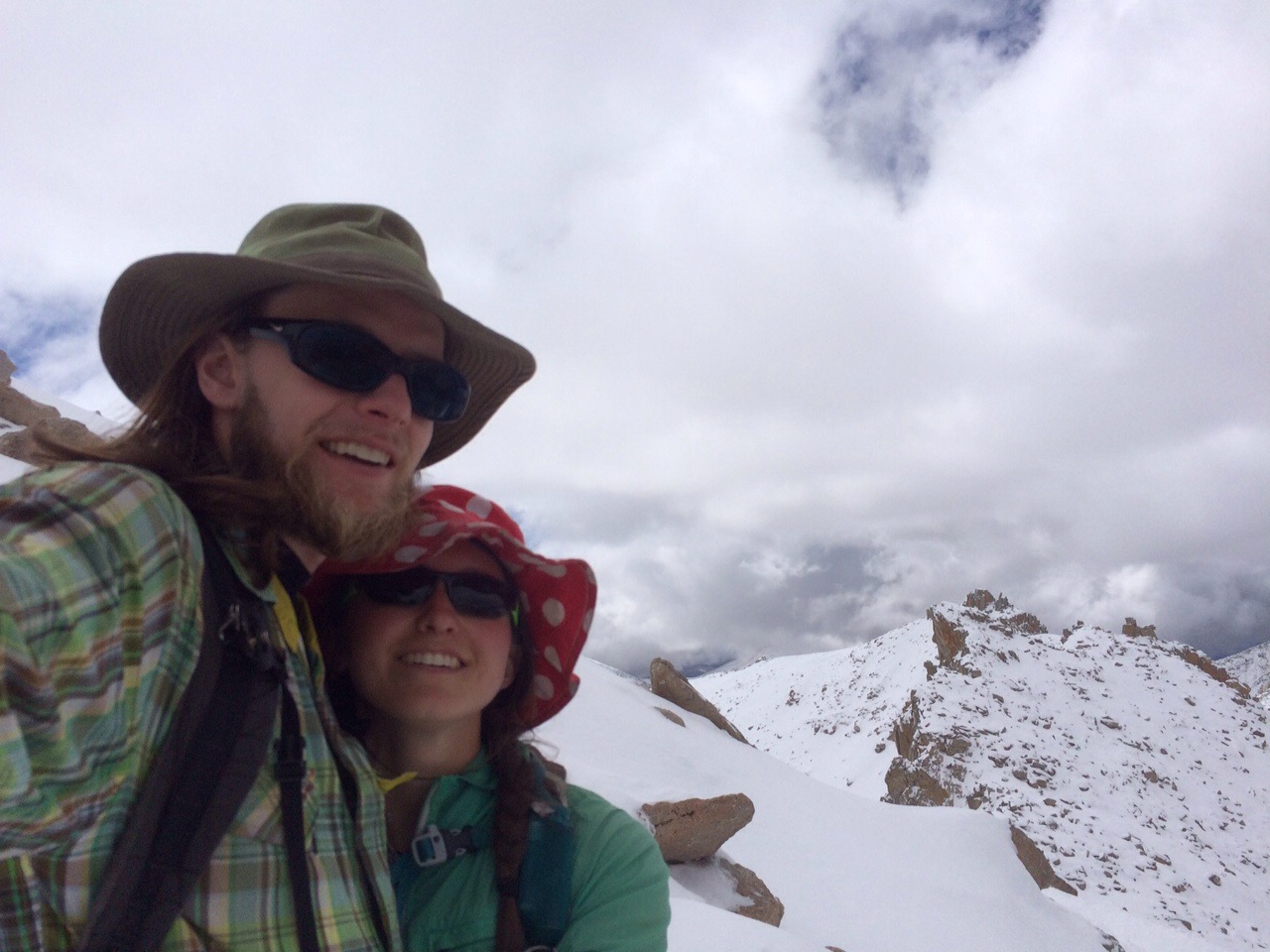 Maybe if we were outfitted for mountaineering rather than lightweight summer backpacking, we thought.
Despite not making the summit, it was a lovely day on a big mountain in the Sierras. And it was the first lovely, if still a little chilly, day we'd had in the Sierras.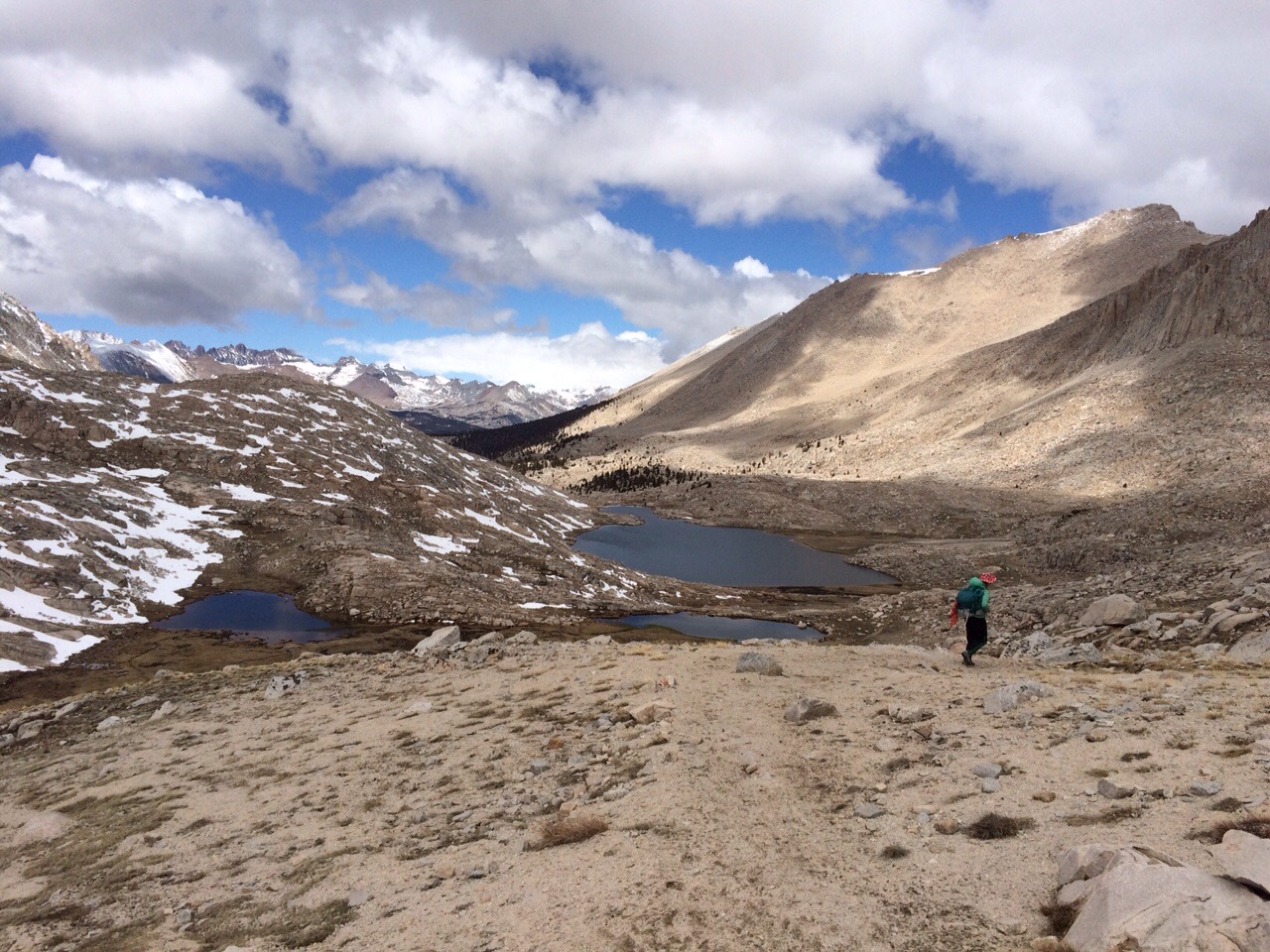 Back at the trailhead we packed up the rest of our stuff and headed north for about nine miles.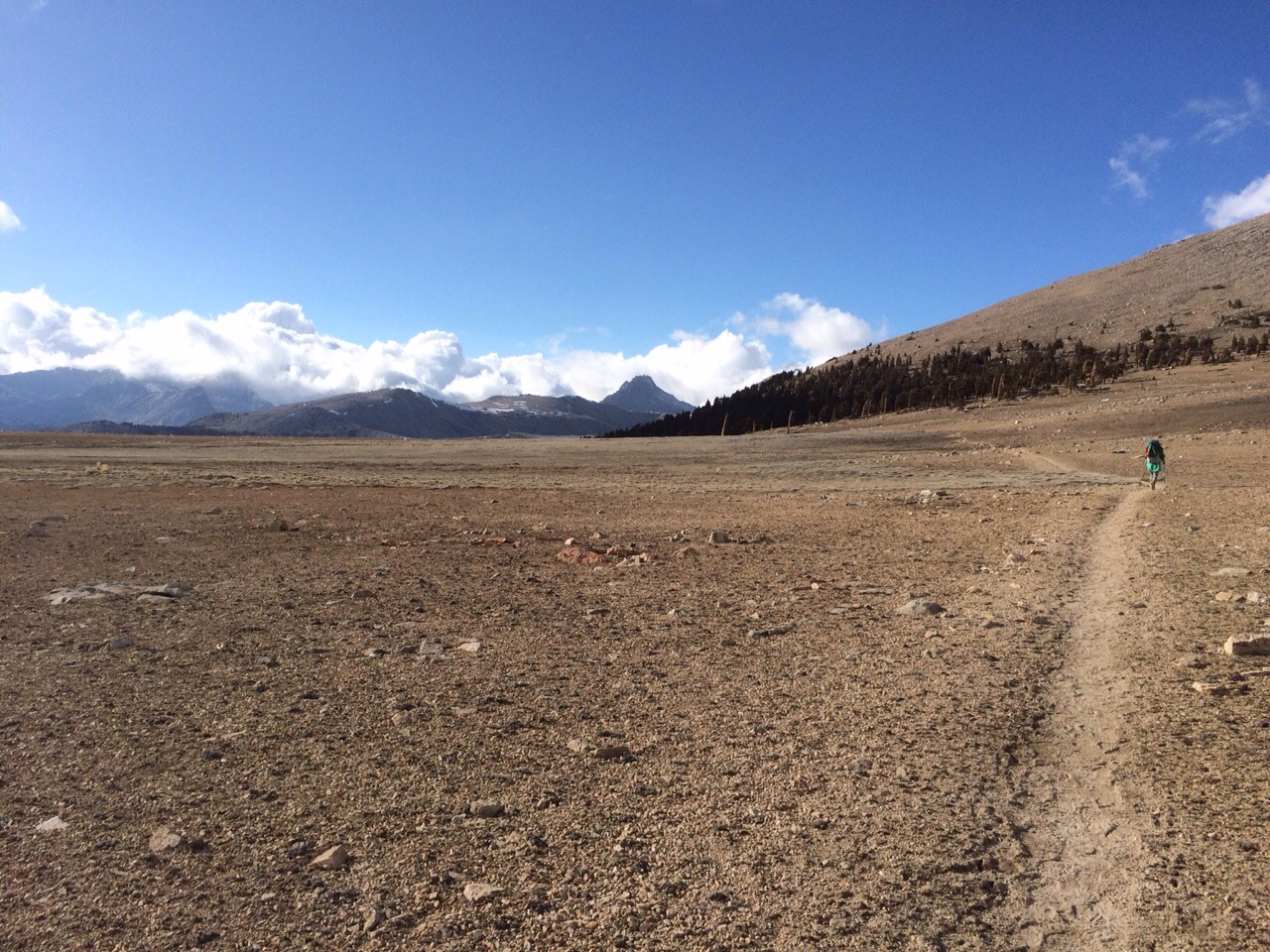 Next up: Forester Pass.
A great challenge for us in the Sierras has been information; specifically, the lack of it. We don't know the weather forecast, whether the passes the trail goes over are navigable under the current snow and ice conditions, what those snow and ice conditions are, etc. We have hiked past three backcountry ranger cabins, none of which have been staffed. It's too early in the season, I think.