Miles: 730.9 to 755.7
Mileage: 24.8, plus .2 to water
Day: 35
Man, the Sierras are cold. I generally like cold and I definitely like it when I'm prepared for it, but I was under the impression that we were nearing summer. Nope. Still winter up here.
I guess I should have figured on some snow, on occasion. Or at least the threat of it. But I also really hoped for blue skies everyday.
We woke to frost on everything. The hikers on the other side of the creek made a fire with breakfast.
We got moving, reluctantly, by 7 a.m. And once the sun hit, things warmed up nicely. At least, until the snow came back.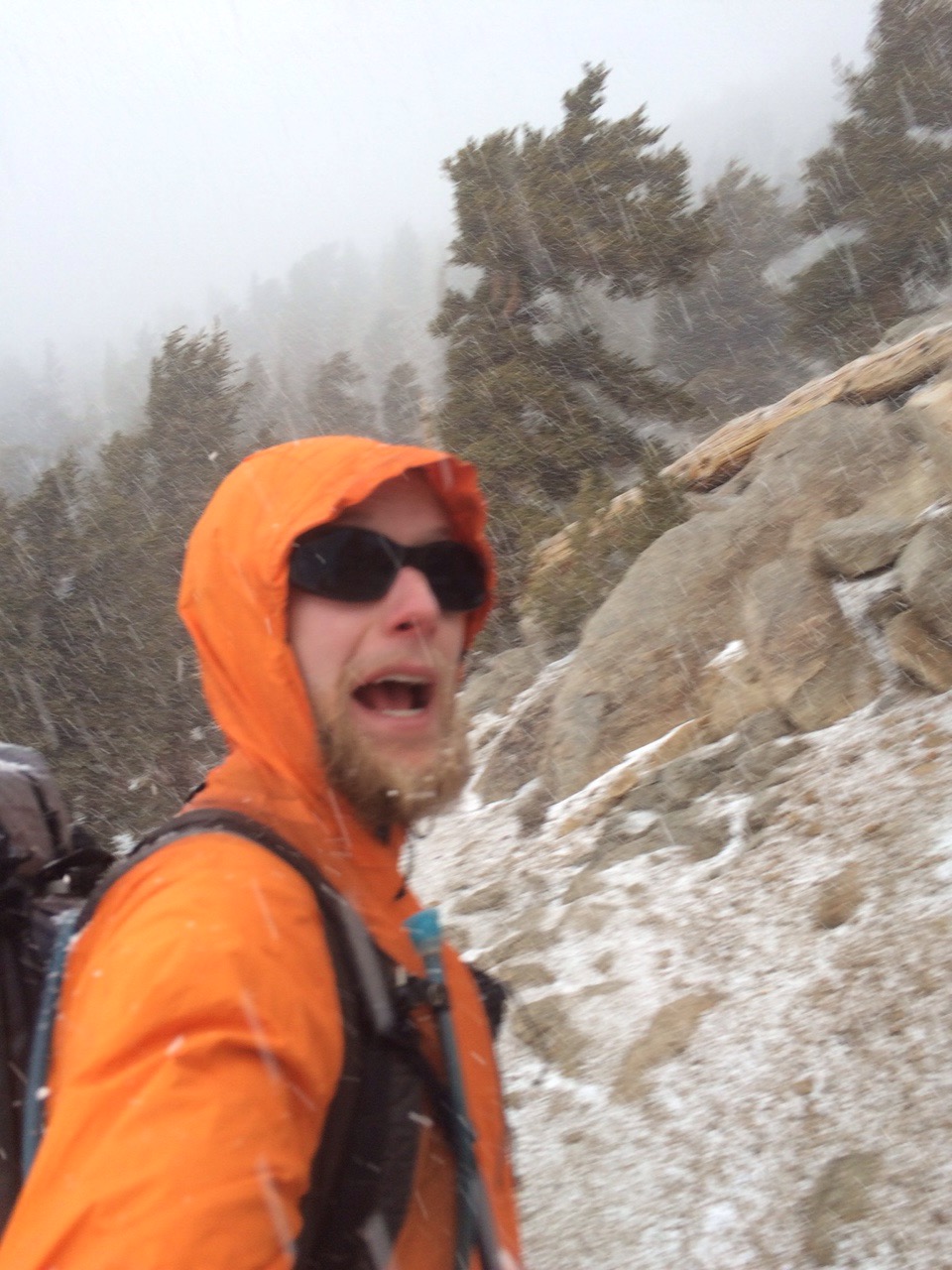 Our highest point of the day was 11,500 feet. We were moving slowly thanks to pack weight, altitude and general fatigue. The snow hit with about 800 feet of elevation gain to go. It petered out after a bit, but came back just as we started our descent. We'd planned on hiking 8 or 10 more miles past the high point. We made 5 before the snow, cold and general discomfort under the pack weight stopped us. My back and shoulders were so mad. I really look forward to eating now because it means a lighter pack with every meal.
I'm glad this is the only 10-day carry we've planned. They're really not much fun, at least at the beginning.
And we had another cold night, hunkered down in the snow, above 11,000 feet.