When I thru-hiked the Appalachian Trail in 2009, I carried an Osprey Talon 44 the whole way. I love that pack! I still use it, regularly. I have taken it around the world as my preferred bag on flights. It is durable, generally comfortable — as long as I don't over-pack it — and has worked well for me in many capacities. (I bought a Talon 22 in 2013 to use in adventure races.)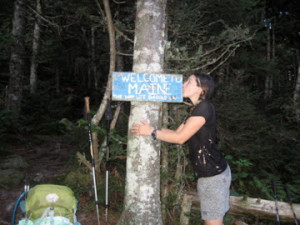 My only criticism of the Talon was the frame size. When Osprey first developed the Talon, it came in two sizes: S/M and M/L. Being a 5'2″ female, I went with the smaller of the two options and ended up with a pack frame that was slightly long, but adjustable to the degree that I could live with the fit.
In preparing for the PCT, I thought back on my experience with the Talon and knew I wanted something similar, but with a better fit, if possible. I considered an ultralight pack from ZPacks or ZimmerBuilt.
When I hike, I am overly sensitive to weight on my shoulders. It causes discomfort, pain and forces me to move much slower. I need a pack with a sturdy hip belt that I can cinch down and let the pack — and its weight — be held up by my pelvis.
So, I knew a frame-less pack wasn't for me. (Although, I hear very good things about them from other folks.)
While shopping at the EMS in West Lebanon, New Hampshire in the fall, I noticed that Osprey now makes a female-specific version of the Talon called the Tempest. And it comes in XS/S!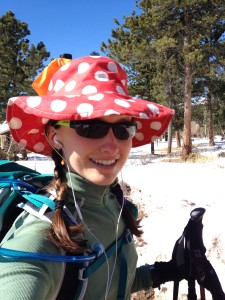 I had to try it. I loaded up the Tempest with weights from the store and wore it around for about an hour. I knew I had found my PCT pack.
A few months later, new Tempest 40 — in Tourmaline Green — packed with about 16 pounds of gear, I headed out on my first test hike.
I figured out a 10-mile loop near Nederland, Colorado. In an effort to make things as accurate to my PCT experience as possible, I wore the clothes and packed the gear I intend to take.
The pack felt wonderful. I am happy with my choice because I have a pack that will be durable enough to last the whole trail, will be comfortable enough when I need to stuff it full of seven days of food and FITS ME!