Miles: 187.9 to 210.8
Mileage: 22.9
Day: 11
The wind picked up overnight and from our camp above 8,000 feet; it made a mockery of our tent. Stakes were pulled out of the ground and the temperature dropped. In the morning, there was frost on our sleeping bags.
We slept in until 7:30 a.m. Richard has been fighting a virus for the last few days and his fever finally broke as the sun came up. We were packed up and ready to hit the trail by 8:30.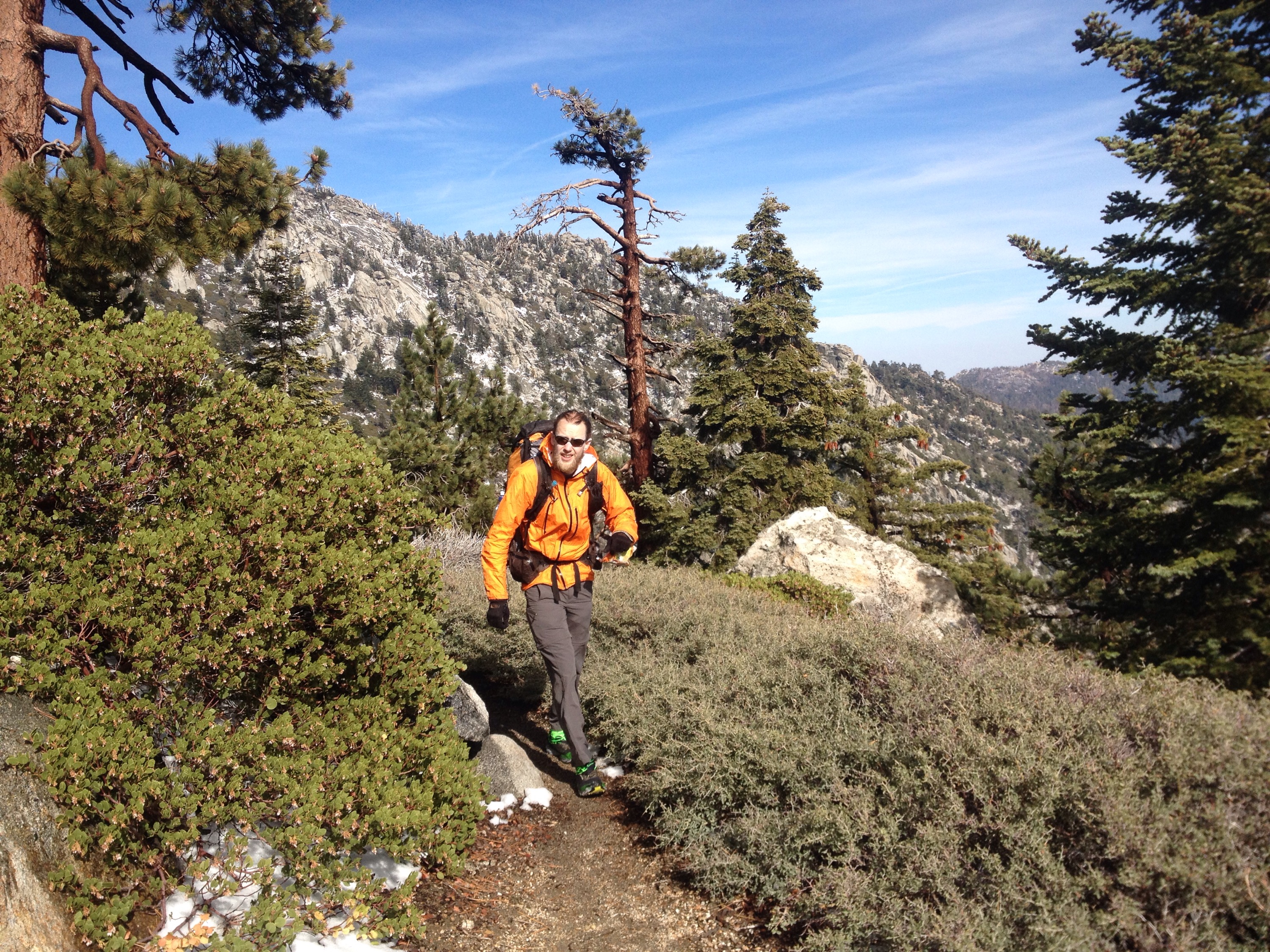 After a couple of miles, we spent the rest of the day headed downhill. We dropped almost 7,000 back down into the dry, hot desert. It was a long, increasingly heated descent.
We decided to push through to the only water source we hit during the day near mile 17. By the time we got there at 3:30 p.m., the tiny bit of shade was taken by other hikers. We refilled our water bladders, gave our feet a short breather and descended even further.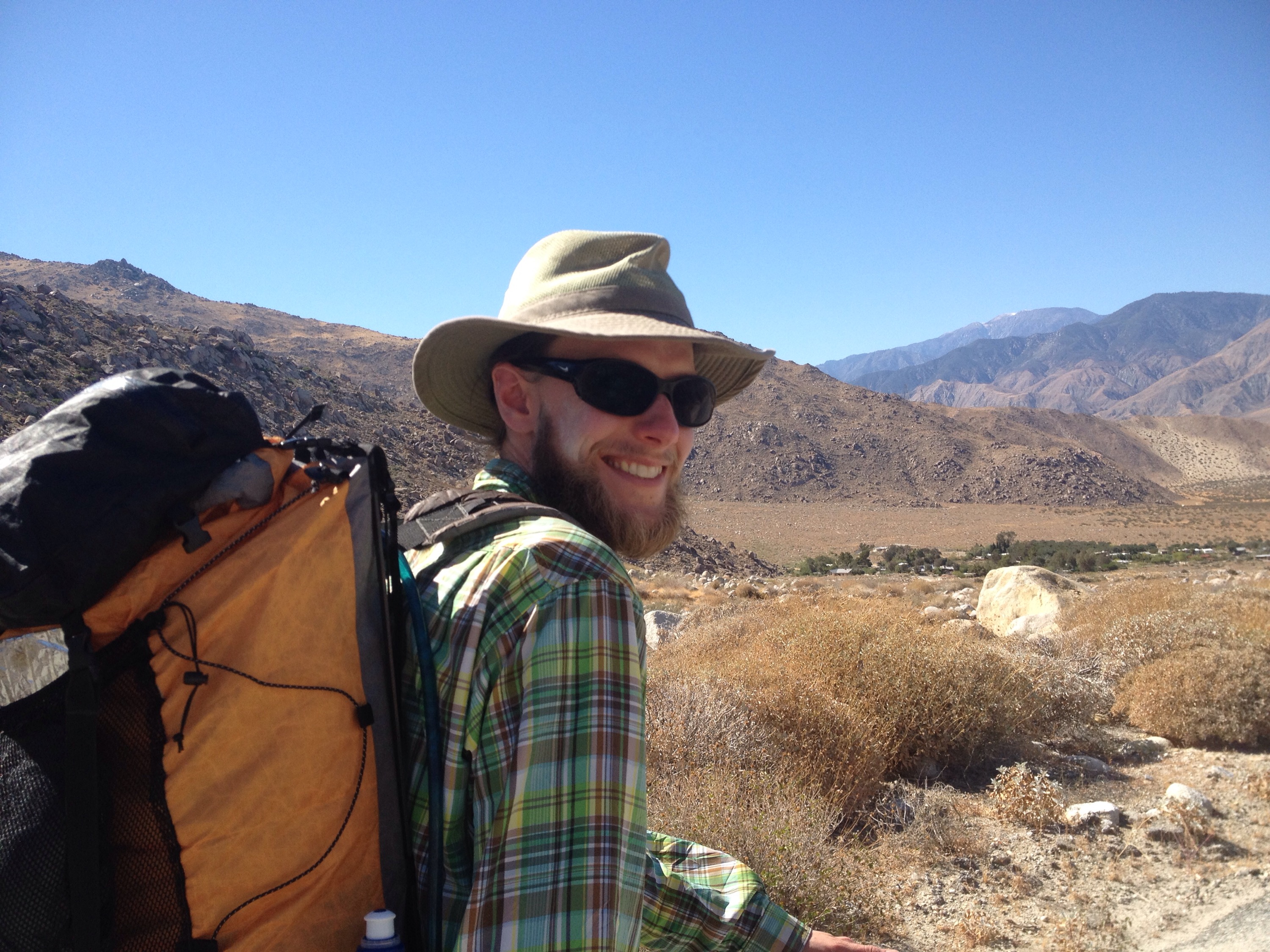 The last few miles before we got to the home of the ever-gracious trail angels, Ziggy and The Bear, were brutally hot. We walked across, along and among dry stream beds for about four miles.
With every step, my feet ached from the miles and the heat. I just kept thinking about taking my shoes off. Rubbing my feet at the end of the day has become a ritual I look forward to with enthusiasm. It seems that after a rub some life back into them, the pain drifts away. I think they just want a little extra attention and acknowledgment for all the work they're putting in.
The last mile to Ziggy and The Bears was the longest mile of the day. After walking under Interstate 10 (the shade from the overpass was the only respite from the sun all day), we continued up a dry stream bed until we came upon a house with five Port-a-Potties out front. A specially-made side trail took us right into their backyard. We were offered Gaterade and ample shade right away. There were free showers, a sink to wash any clothes or pots, and the mail drop I had sent off before we started the trail.
Both Ziggy and The Bear, a lovely couple in their seventies, were friendly and charming.
We made ourselves at home, made dinner and visited with some of the forty-or-so other hikers sharing the backyard with us.
By 9 o' clock, the lights were out and the hikers were quiet. Richard and I set our sleeping bags up at the back of the yard on carpeted, raised sleeping platforms. We watched the stars until we fell asleep.