Miles: 210.8 to 231.2
Mileage: 20.4
Day: 12
Maybe it was the heat, maybe it was the miles, but the hikers slept very quietly overnight at Ziggy and The Bear's. I woke up a couple of times to shift positions and the rustle of my sleeping bag was all I could hear. Even with Interstate 10 about a mile away, it was so still and silent.
I woke up just after 6 a.m. when some hikers started chatting. Most people who were headed out that day did so early as more heat was predicted for the day.
With Richard still fighting his cold, we took a little extra time, but still made it out by 7:30. The day started with a long, mild climb up to a shorter, steeper ascent. From there it was up and down until the afternoon.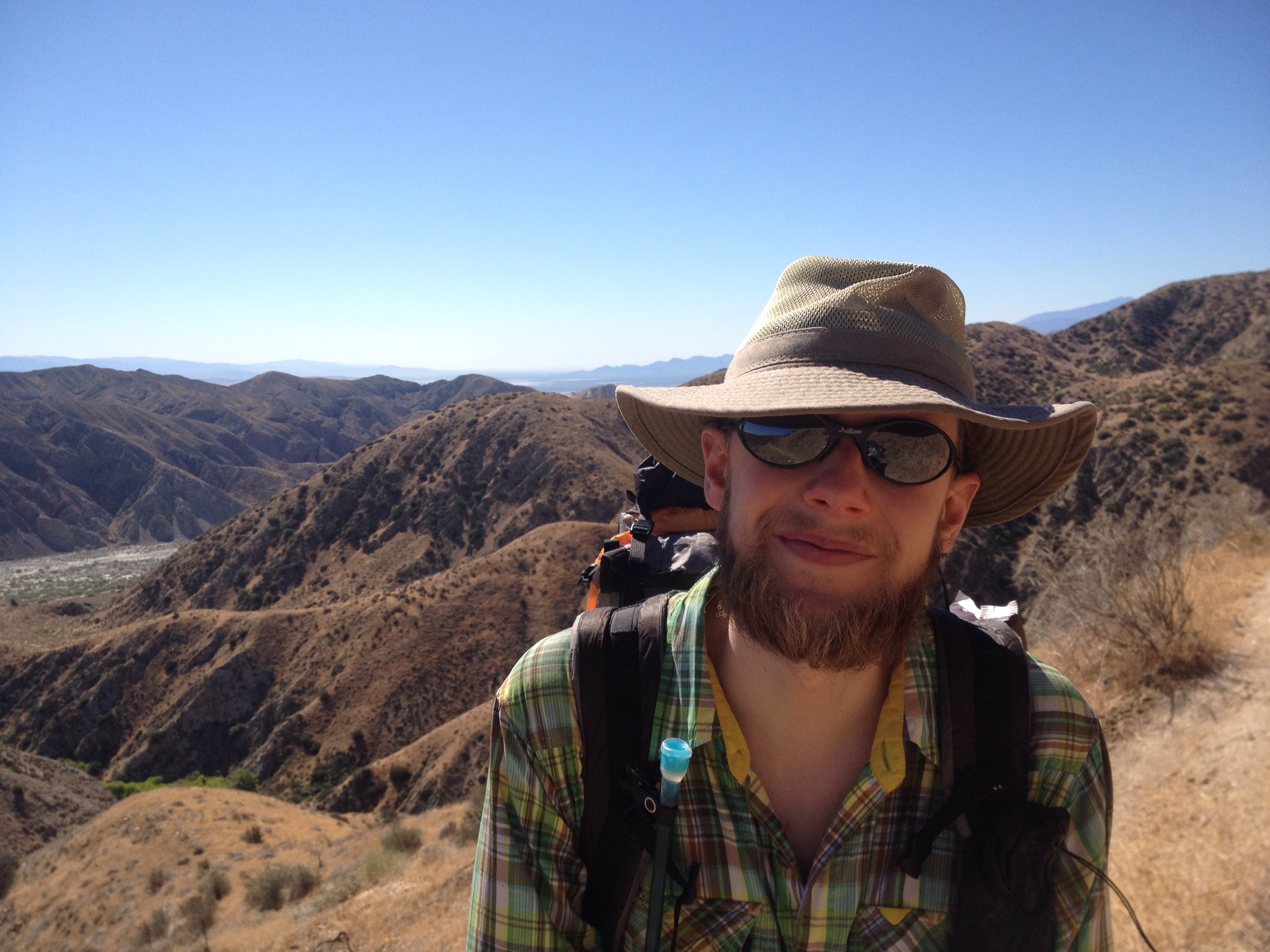 Our first water source for the day was the Whitewater River. It is said to be the largest moving body of water we will see in Southern California. It was about five feet across.
The terrain took us deep into the San Gorgorino Wilderness. It seems to be a maze of canyons that somehow fit together as we follow this 18-inch wide stripe of dirt as it winds us knowingly through the turns and twists.
The heat today was intense. Long before midday, we were sweating our way up and down and over. Sometimes the breeze kicked in giving us an occasional respite.
We hid under a tree by Mission Creek for a couple of hours waiting out some of the unpleasantness. Plus, we stopped with only four more miles until our chosen campsite, so we knew we could take some time getting there.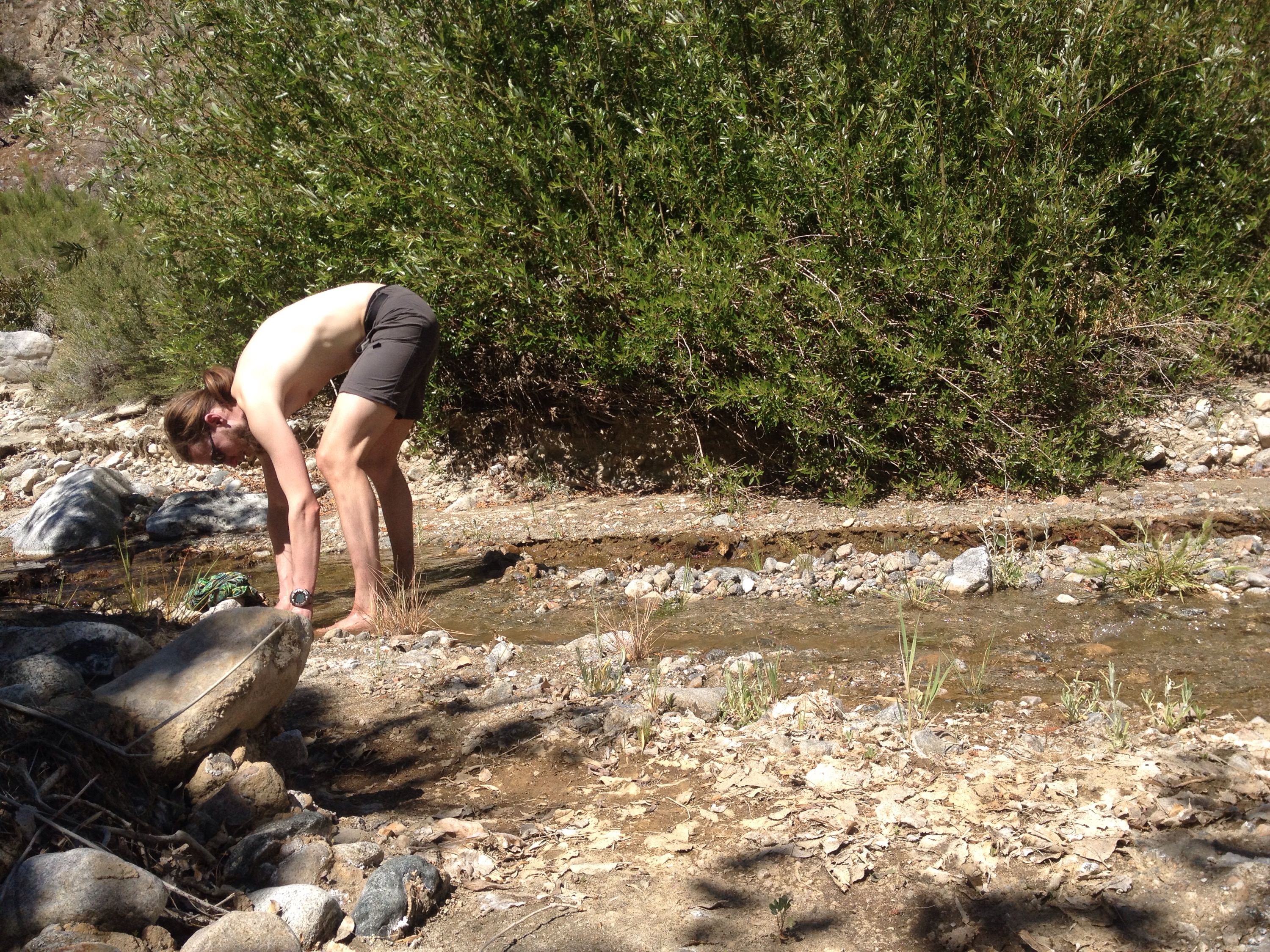 We had some concern that one of the abundant plants growing along, and sometimes in, the trail was the dreaded Poodle Dog Bush. This plant likes to grow in recently disturbed ground, usually following a fire. Although our canyon route didn't match that description, this plant is bad enough to encounter that we were suspicious of it. Apparently, touching a Poodle Dog Bush causes severe contact dermatitis. It's reported to be worse than poison ivy or oak, and not soothed by the over the counter topical creams that usually respond to poison ivy.
We hadn't heard of it this far south. But the resemblance was close enough to warrant some caution. We later learned that the plant we'd been avoiding wasn't Poodle Dog Bush, but did look similar. Apparently PDB has a distinct skunk-like smell. Can't wait for that magic.