Miles: PCT: 178 to 187.9; road walk and side trail to PCT: 6.4
Mileage: PCT: 9.9; off trail: 6.4
Day: 10
We left town after a leisurely morning around 11:15 a.m. The road walk out of town was steep but not heavily trafficked. We took the South Ridge Trail up to Mt. Tahquitz and then the saddle trail over to the PCT.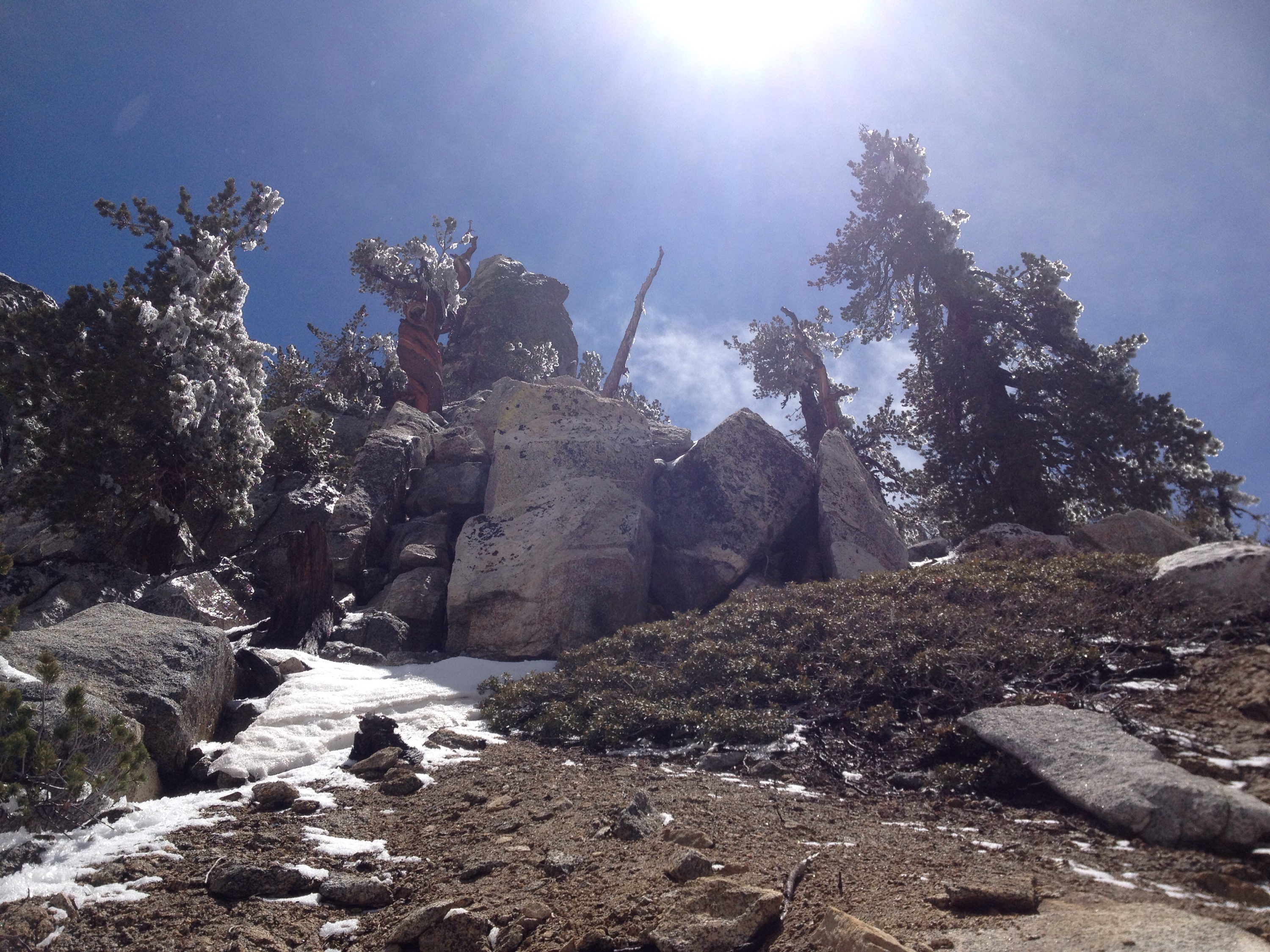 Above 8,000 feet, where we spent most of our day, there were pockets of snow. By midday, it was more like slush but still wet and cold. The air temperature was above freezing because the huge pines above us were dropping their snow loads all afternoon, sometimes onto our heads.
Because of the late start we made it to camp as the sun was setting. It was a beautiful walk through the woods as it changed from pink light to bright orange. The sky was stripes of blue, pink, orange and red. The mountain behind was lit with an orange glow. It was amazing.
But I was also very excited to slide into my sleeping bag as the temperatures dropped and the moon rose over us.