Miles: 61.7 to 82
Mileage: 20.3
Day: 4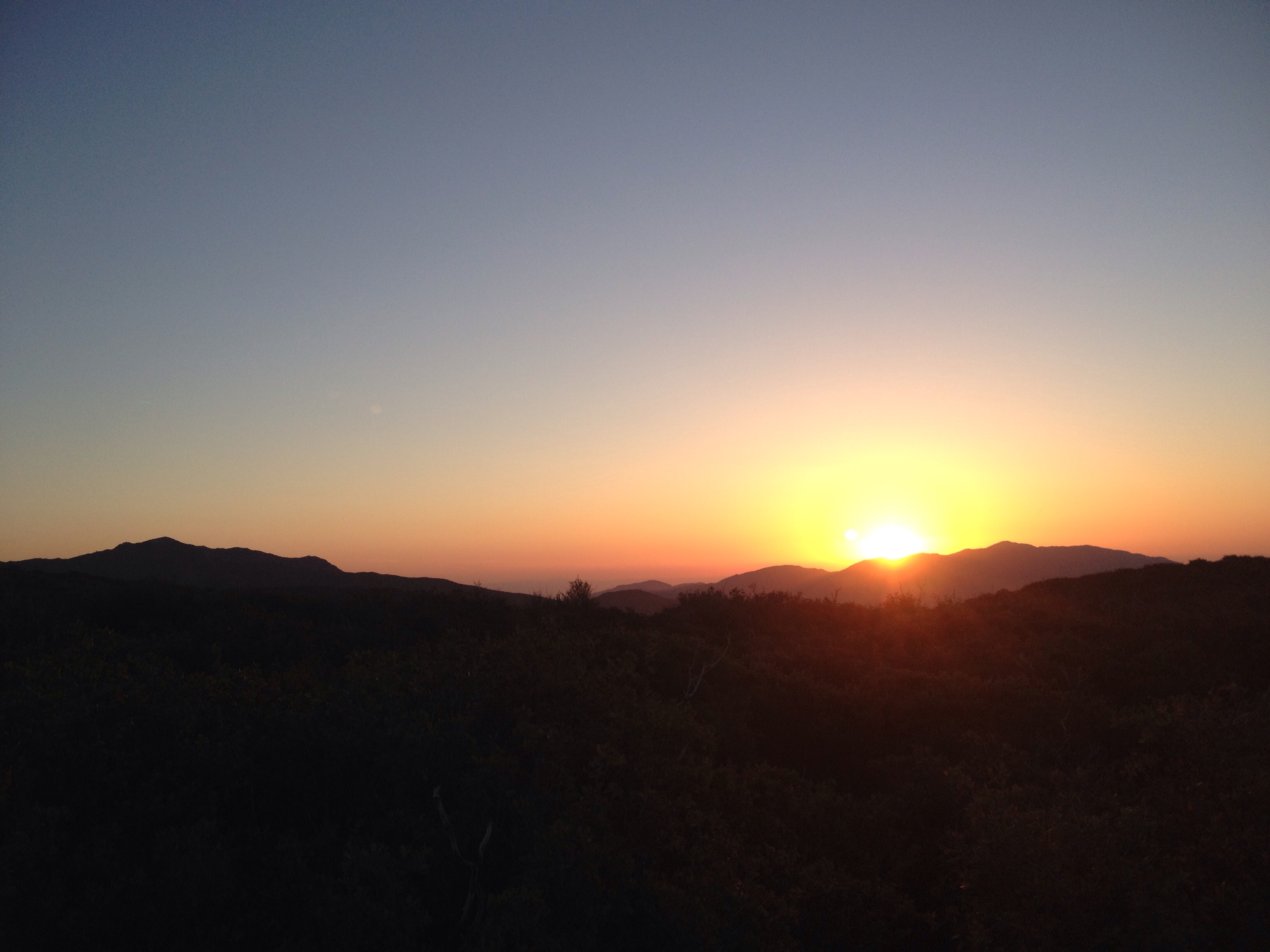 Body status update: Day one felt great. We made good time and nothing seemed to slow us down; not heat, not liters and liters of water, not five days of food. Day two was painful. Sore feet, hips, shoulders, the beginnings of blisters, etc. My energy was down and the heat was still an adjustment. Day three was blisters. Day four was better, overall. I think my body is coming to terms with what is being asked of it. My blisters are recovering well and Richard's seem to be improving. All in all, I think this might work.
After a blustery night, we woke to clear, calm skies. The sun was lightening the sky before 6 a.m. and we were on the trail before 7.
We knew we would be dropping elevation, so we wanted to get a good start before the heat set in.
We reached the first water source around 9:30 and filled up with 10 liters between the two of us to get us 23 miles.
As it turns out, some lovely trail angels in the Julian, California-area cached water in different spots near mile 77, but we didn't know about that beforehand.
So, we set out on a long, hot, slow descent with about ten extra pounds of water, each. We stopped for a break about 1 p.m. in a small alcove made by two large boulders that settled into each other just above the trail. It served as a lovely wind break and was abundant in shade. We ate lunch and looked across the valley to the formidable climb that was five miles ahead of us.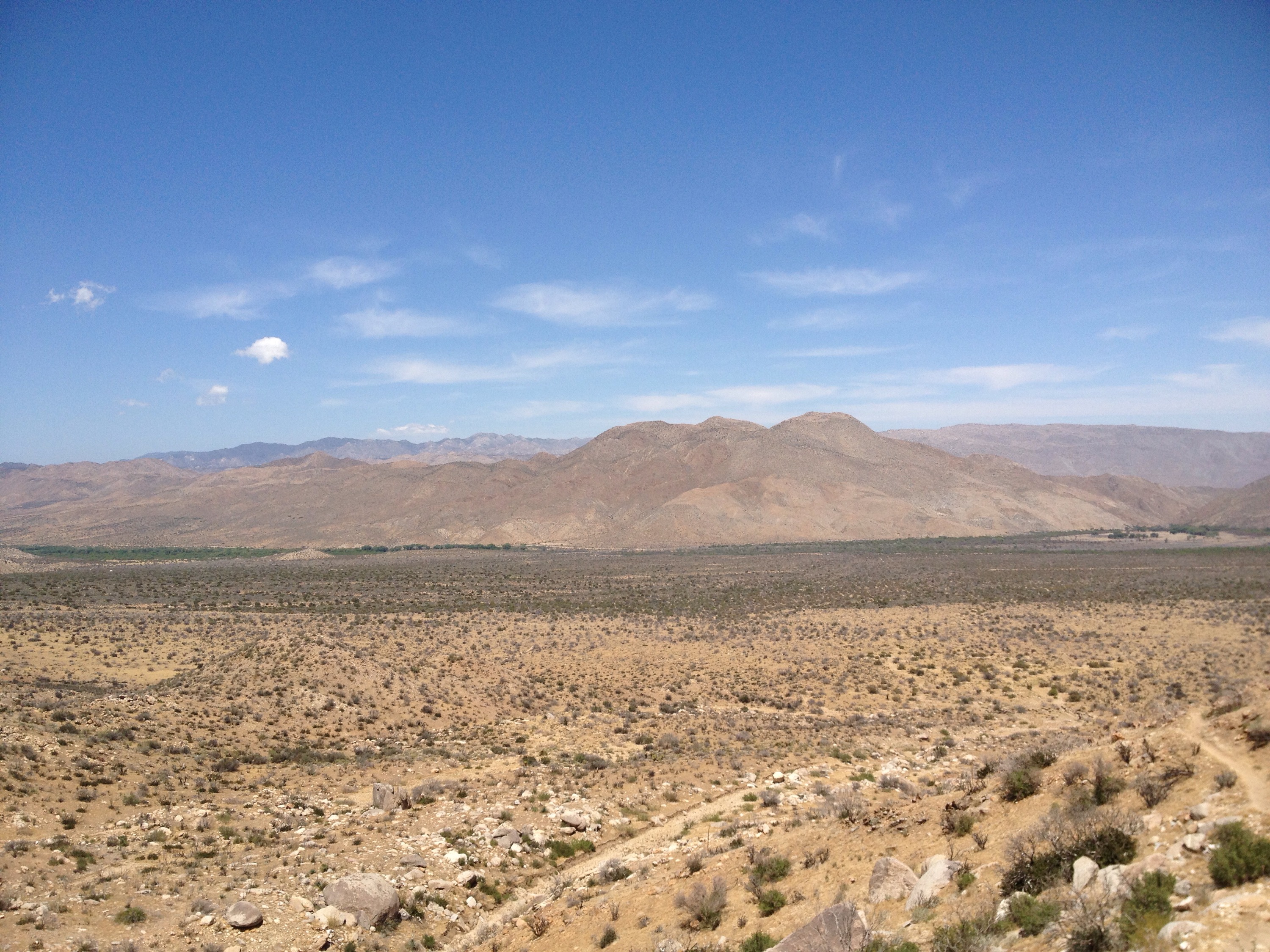 After lunch, it was another hot couple of hours crossing the flat, open and very windy valley. The heat was unbearable, which objectively meant it was pretty hot. But because I have no tolerance for heat, it was utterly the worst, I'm telling you.
Right before the climb, we found some locust trees to hide under while we made dinner at 3:30 p.m. Such is the hiker way. Plus, it meant we wouldn't have to carry the water for cooking up the climb. The locust trees threatened to spear us with their thorns while we ate.
At 5:30, the climb was downright pleasant. The wind was strong and cool, the grade was classically PCT mild. The views were beautiful in the soft light of the evening.
We found our campsite and promptly set up our tent and jumped into our sleeping bags as the desert chill moved across the canyon.