Miles: 1159.7 to 1166.4
Mileage: 6.7, plus .75 from trailhead parking lot
Day: 63
We stayed in bed until the last minute before the continental breakfast ended, then hurried down for coffee and bagels.
The next hour was spent trying to put our trail lives back together. After checking out, we sat in the hotel lobby for a couple of hours making sure all our real life details were caught up. Emails, texts, phone calls, etc.
Next, we mailed our bulky, heavy bear canisters home and went to a late lunch. We called a cab and finally got back on the trail just after 4 p.m.
The day was hot and although we only hiked a few miles, I was sweaty and dirty in no time.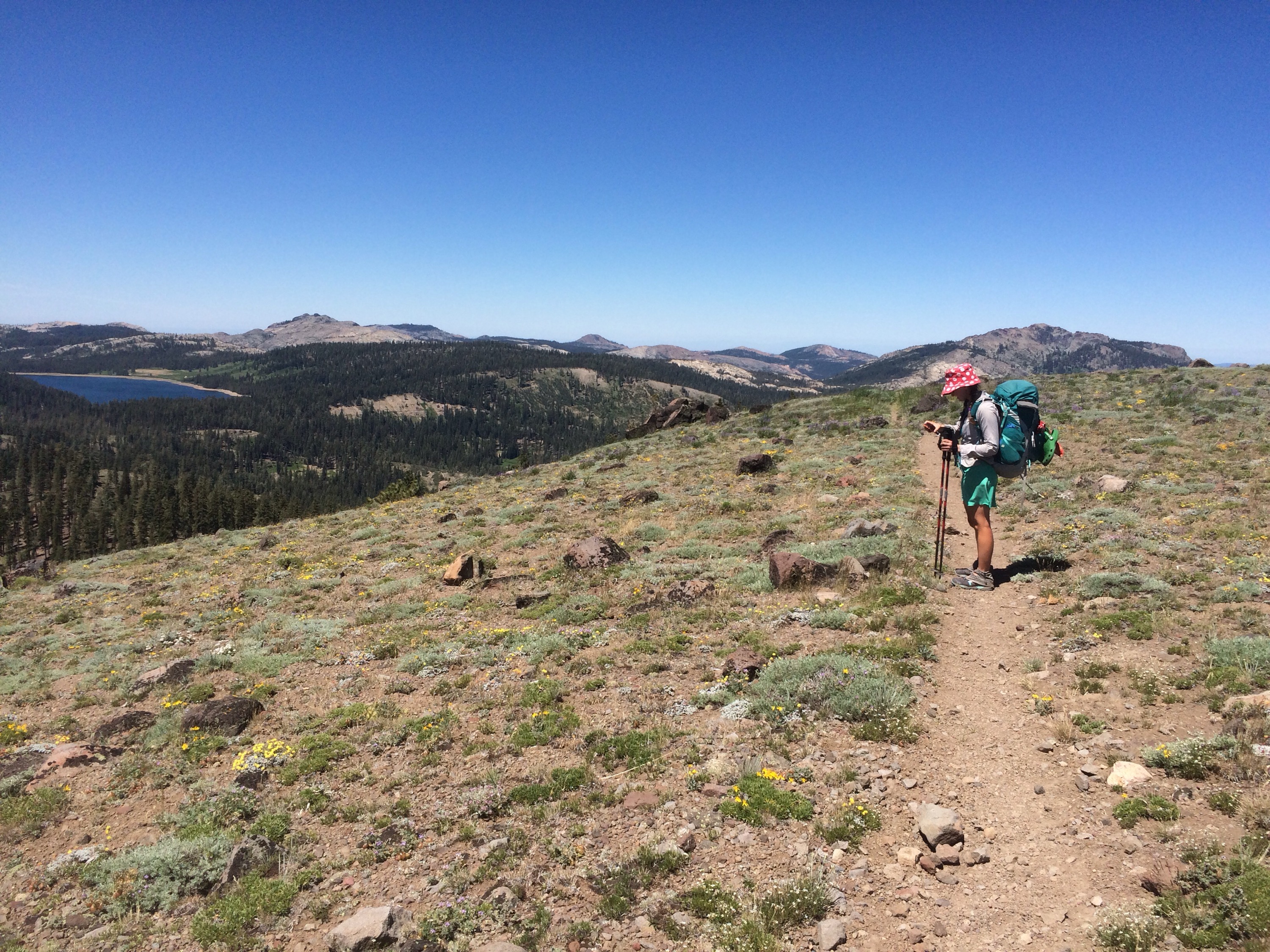 We found a place to camp near water around 7 p.m.