Miles: 1305.3 to 1335.4
Mileage: 30.1, plus 0.6 to water
Day: 69
We finally got up with the first alarm at 6 a.m. We haven't done that in weeks.
I ate my last pop tart as we started walking. We spent most of the morning quiet, in our own heads. It's not always the most fun place to be but I can still get lost in the folds and memories and thoughts for the future. I'm glad to know that my own brain doesn't bore me ALL the time. But I'm also very glad for the store of podcasts on my phone.
The weather is beautiful again. This isn't a complaint. But it almost makes me nervous. It hasn't rained on for two weeks. We must be in for something fierce. All this sun and blue has to balance itself out somehow and something tells me it will balance out by dripping on my head.
The morning was full of seemingly endless slight uphill. As far as I can tell, all of California is on a 5 percent tilt from Mexico to Oregon. The only time we head down is to water and those grades are anything but "slight."
After one big uphill comes the descent toward Chester, the closest town to the halfway marker.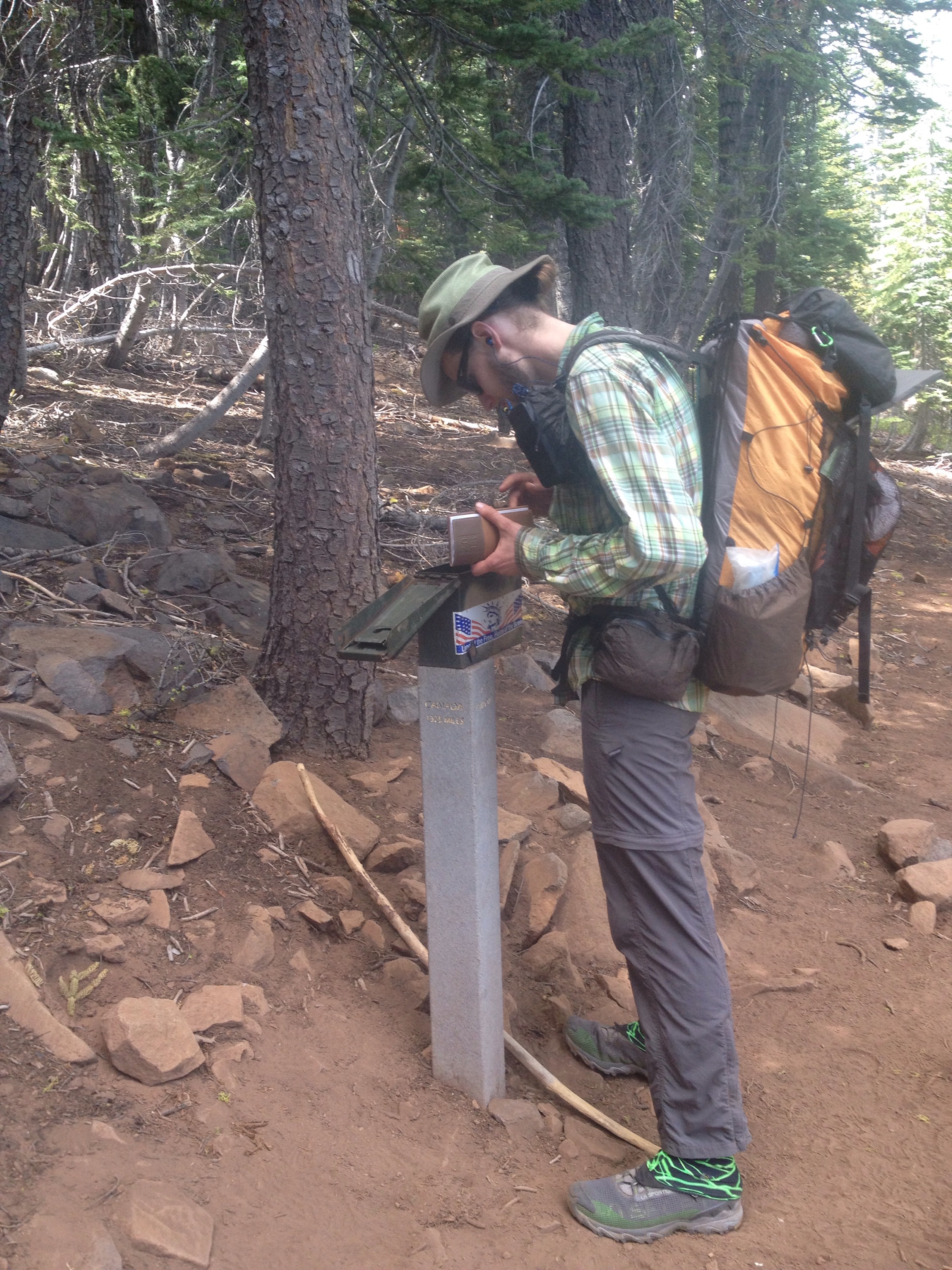 We stop to sign the register at the halfway point and look for the names of our friends. We only see a few we recognize and I wonder if we'll ever see them again, or will they always be 15 miles ahead? We also we a huge group just a couple days ahead. Almost 20 people hiked past the halfway point two days ago. We've only seen six hikers since leaving Sierra City five days ago. And I've liked that feeling of having the whole Forest to myself. I don't want to catch up to them. I'd rather they be names in a log book than noisemakers at campsites and water sources. The PCT is quiet and I realize that's one of the things I love about it. It's an introvert's dream to walk for days without speaking a word to a stranger.
At the road crossing that takes us to Chester, we stick out our thumbs and get a ride from a logger headed toward home. He drops us off in town.
We get the last hotel room at the Best Western, drop our things and go get half gallons of ice cream to celebrate our halfway achievement.
In the shower I saw that my legs are cut up and bruised. It makes me think of something my friend Catrina once said. How she judges the success of her summers on the appearance of her legs. The more cuts from thorns and briers, the better. By Catrina's scale, I'm having a great time.