Miles: 790.2 to 809.9
Mileage: 19.7
Day: 50!
Will we ever get away from the snow? The morning started off beautifully, if a little chilly.
We made it over Glen Pass and the snow on the north side wasn't too bad. We used our microspikes and ice axes, although the ice axes were probably overkill. That said, better safe than dead, right?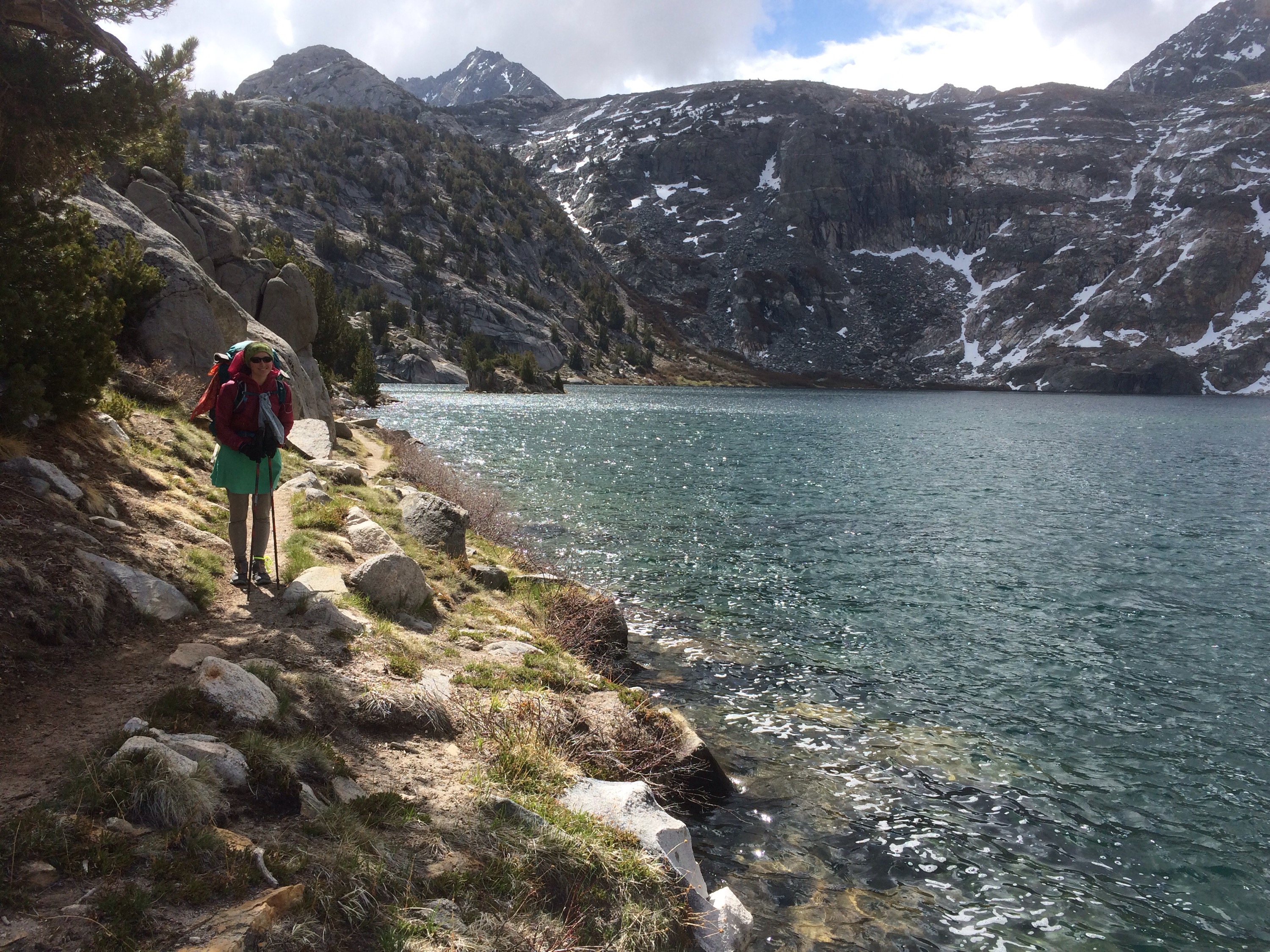 It stayed chilly all day. Not a big deal. We can handle chilly.
Around 2 p.m. it started snowing. And thundering. That made us nervous because we were headed back up and over Pinchot Pass. Just as we hit treeline, the storm passed and blue skies returned. Ahh, sunlight.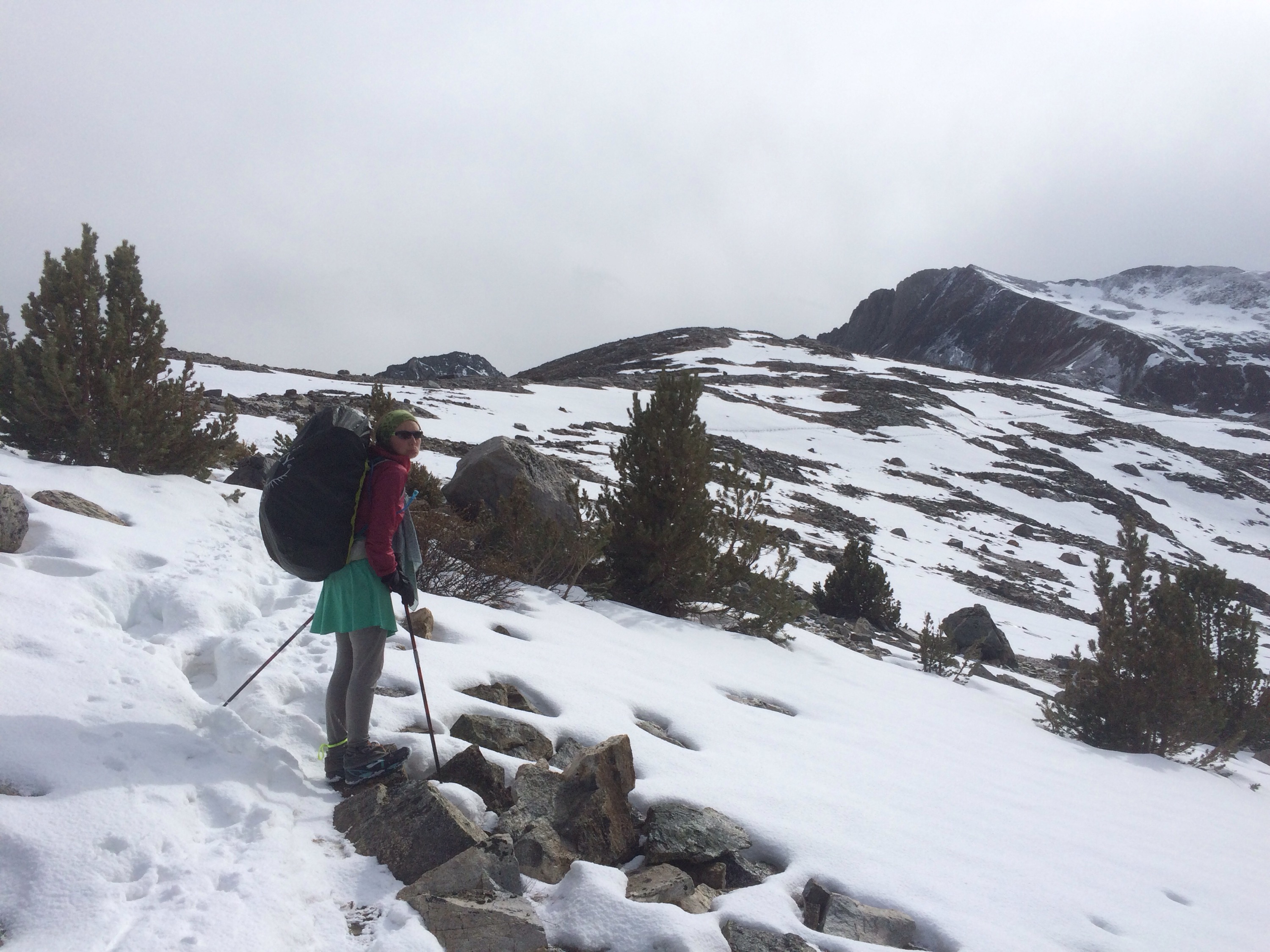 We got to our camping spot, made dinner in the snow and climbed into our sleeping bags.
Then it started snowing again. Sigh.
On a very happy note, today we passed Richard's second cousin, Austen, and his friend, who are hiking the John Muir Trail south. It was nice to chat with them. They said the weather the first five days of their hike was lovely. Figures. The snow returns just as we do.
Today was the only day we'll be attempting two passes in the high Sierras. I'm glad because that was some serious hiking for less than 20 miles.
But, I must say, it's beautiful out here. And it's worth stopping for a moment, catching your breath, and just taking in the awesomeness of this whole experience and this amazing place.