Miles: 789.4 to 790.2
Mileage: 0.8, plus 7.5 up and over Kearsarge Pass to get back to the PCT
Day: 49
We're finally back on the trail! After 6 zeroes and 3 slack pack days we are fully-loaded and heading north.
We took a slow morning in town to make sure all of our real world chores were as complete as possible.
We caught the 1:15 p.m. Bus south from Bishop to Independence just as the rain started to fall. It was not called for in the forecast, so it didn't last too long.
By the time we got to Independence things in the sky had calmed down.
We got a ride back to the trailhead by a man named Paul who spends his summers shuttling hikers up and down the eastern Sierras.
We started hiking just after 3 p.m. The Kearsarge Pass trail is really well made and maintained, so that made the hiking just a little bit easier. The altitude gains and the weight of 6.5 days of food made it a little harder.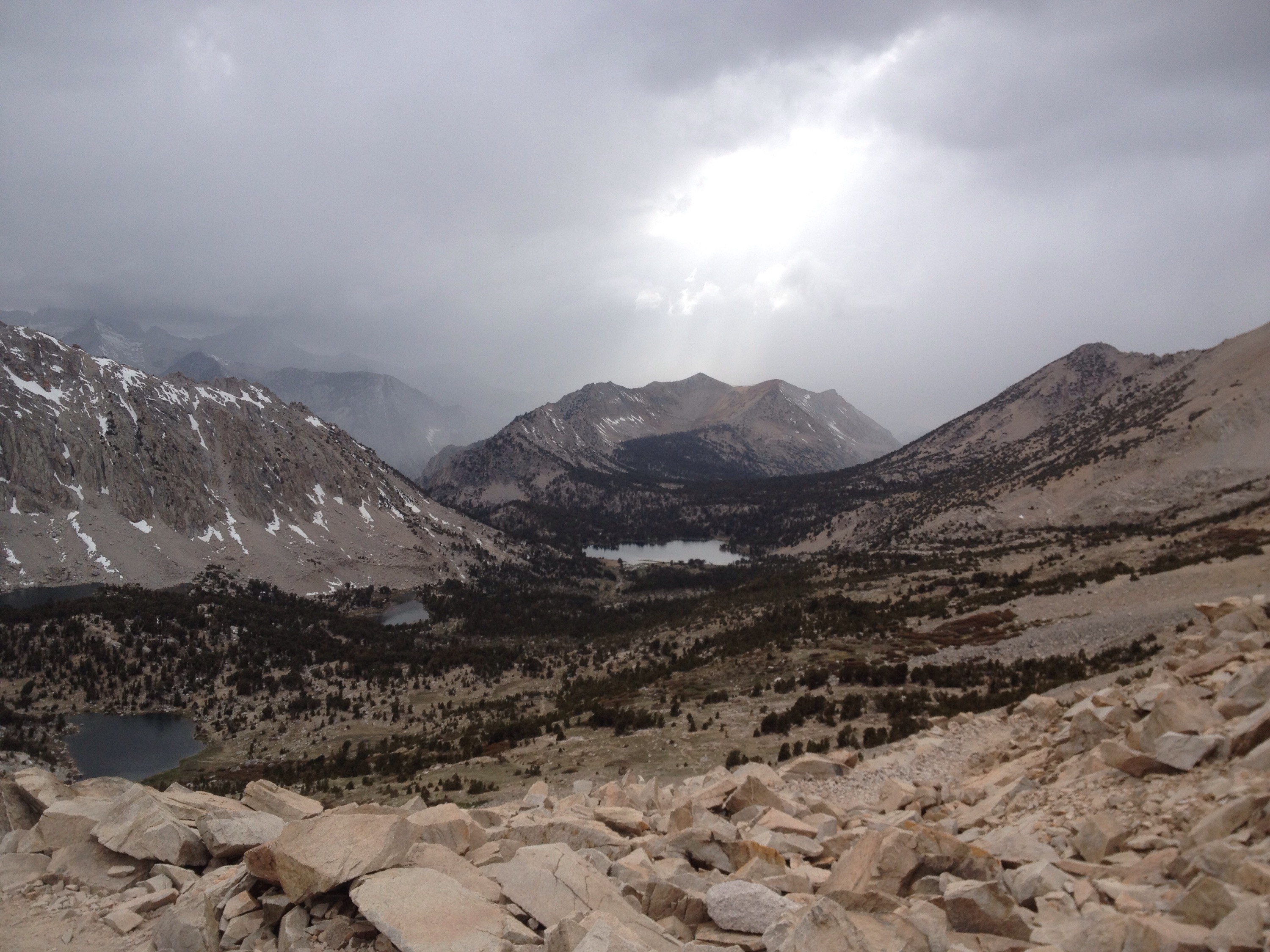 The weather stayed cool and cloudy. It snowed just a bit right near the pass, but otherwise it was a nice temperature for hiking uphill with heavy packs.
We are aiming for Tuolumne Meadows in 150 miles as our next resupply. It should be doable but still heavy for the first couple of days.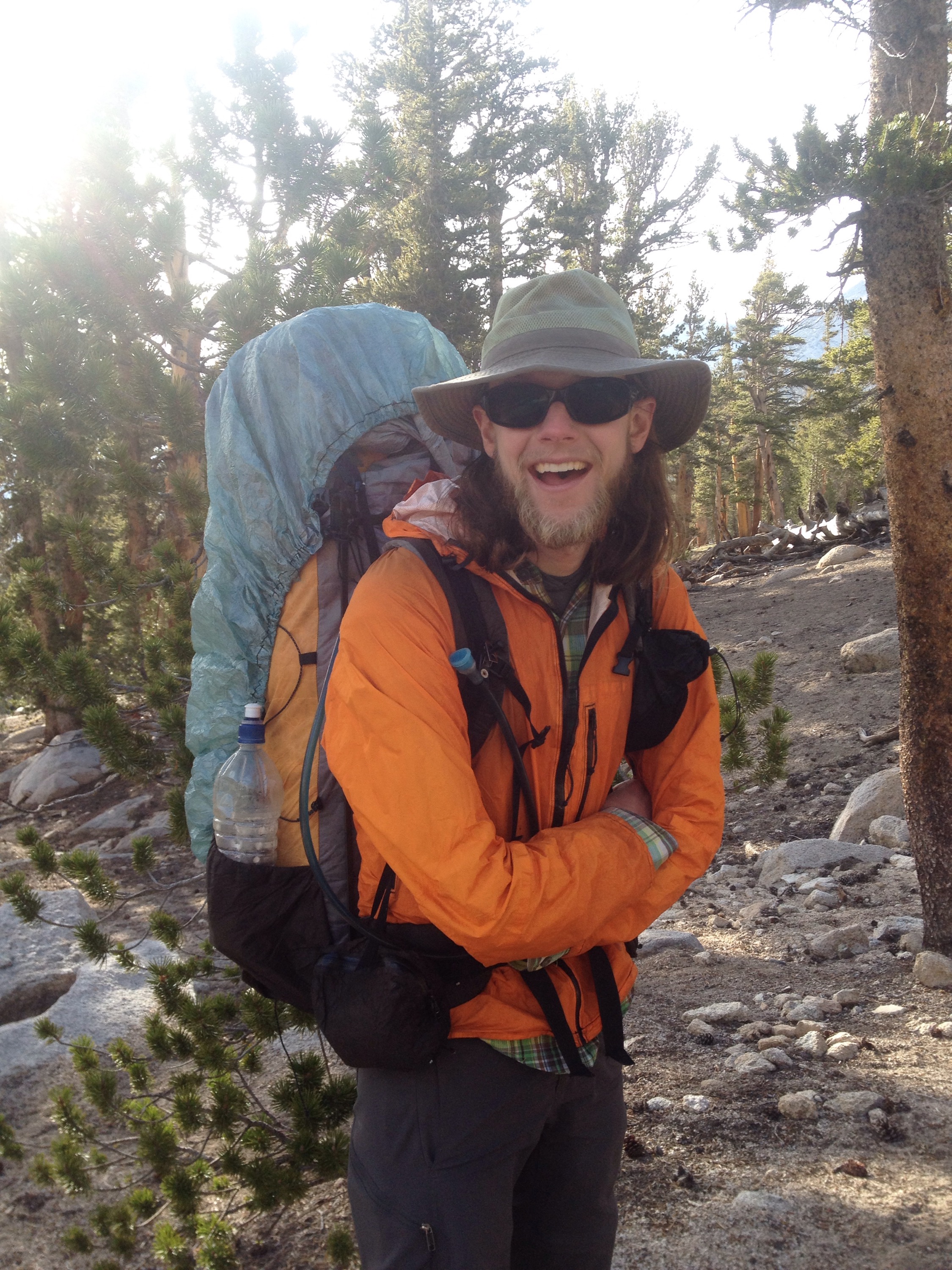 Despite all the off days, I was tired by the time we got back to the PCT. We hiked less than a mile north to camp. We had starchy mac and cheese for dinner.
Richard nearly lost our bear hang rope in the tree. It kept getting caught on branches we were aiming for. He basically had to climb the tree to get it down.
Tomorrow will be a full day with two passes to get over. To bed I go.