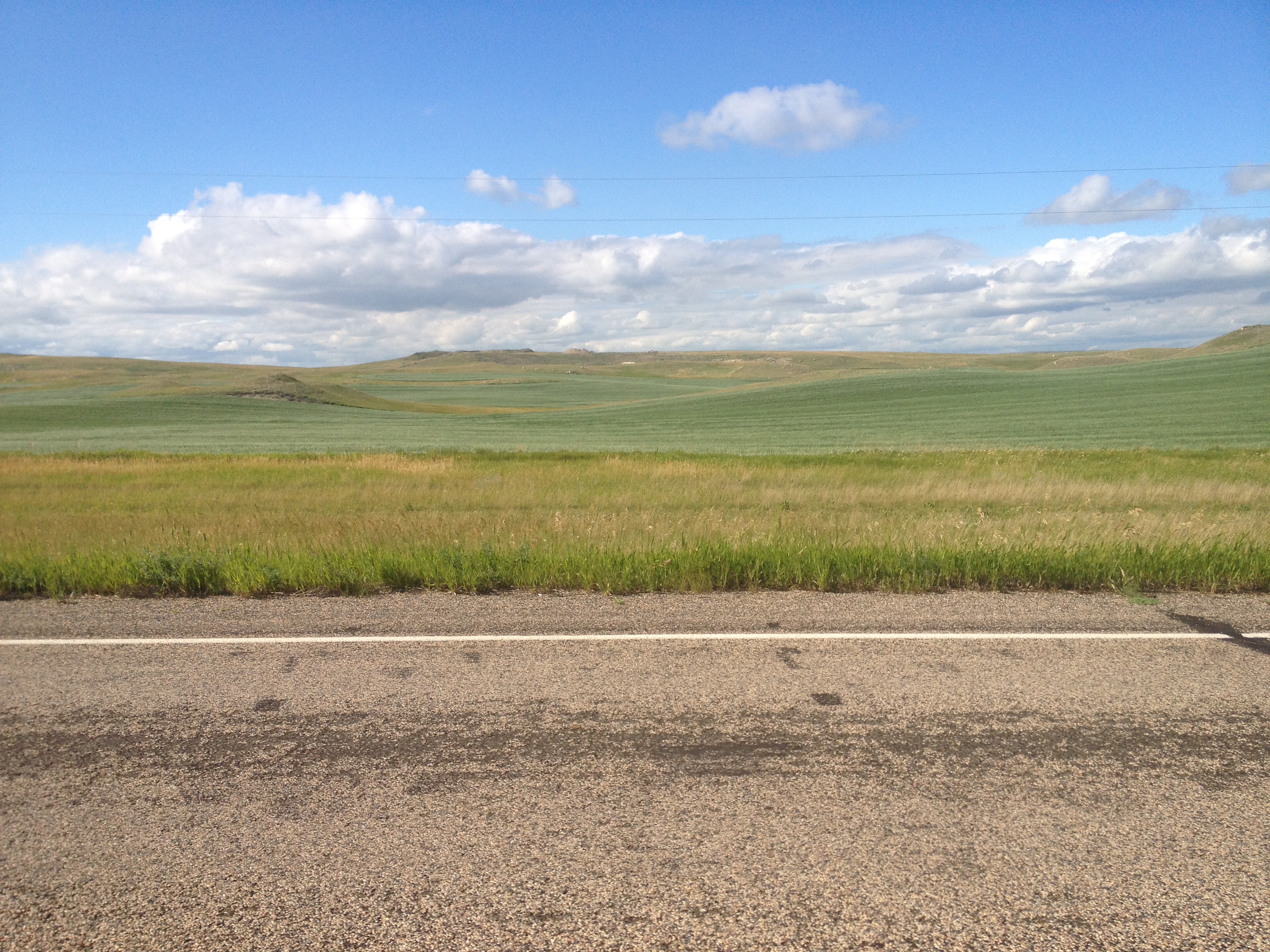 Day 20
Miles: 112
Mileage from start: 1,725
The first week of biking the Northern Tier was very hot. The second week was very cold. This week has been very windy. Now I'm ready for a week of very nothing. No extremes. All pleasantness and progress.
We'll see.
We slept in, of course, and had breakfast at the hotel. Starting off we hit construction, but I didn't care because the wind was from the west!
Although the construction was bumpy and smelly (they were repaving), it meant brand new pavement after we got past the work crews. And for tens of miles.
In the first two hours of biking we covered half of yesterday's distance.
Although the wind did eventually shift and become a formidable side wind from the north, it was much less effort than a headwind.
Nearing Manden, ND I had my scariest moment so far on this trip. Richard was ahead of me a hundred feet or so. I saw him gesture left, but I couldn't tell if he was pointing at something or just stretching.
Turns out he was pointing at the dog that had just charged him. As I biked past, a 50-pound cattle dog started sprinting for me. Most dogs I can outrun, but his guy was determined and he looked mean.
As I was reaching for my pepper spray, a truck started to pass me and nearly ran over the dog.
Distracted by the vehicle, the dog stopped and I was able to get away. If not for that truck, that encounter would probably have ended differently for me. I'm not a fan of harming dogs, but getting pulled off my bike by one is not something I planned on for this trip.
Everything ended well enough for all.
Before getting to the park where we're camped, we stopped at a convenience store for burritos and snacks.
We're now more than a third of the way to Maine and in the central time zone. I'm enjoying the progress that's possible by bike.