Miles: 115 to 140.3 (plus 1 mile to get water)
Mileage: 125.3
Day: 7
We camped in a rare forested area next to a flowing stream. Once we started hiking, that didn't last long. The whole morning was a long, slow climb through boulder-pocked desert scrub.
The first few hours were cloudy and cold above tree line. Eventually the sun came out but, the wind kept most of the heat away. That was a nice quality while hiking, but made it necessary to layer up at breaks.
We stopped to get water from Trail Angel Mike near mile 127. But we hiked another four miles before we took a real break. By that time my feet were aching for me to get off them.
On the Appalachian Trail, my feet developed callouses at the base of my second toes which pressed on the nerves of said toes each time I stepped on them. It was excruciating at times. But, that didn't happen until I was a few hundred miles in, in Virginia.
Well, those same callouses are happening again, and we've barely begun. At least the throbbing pain isn't constant throughout the day. It's impressive what 30 minutes off my feet and a rub down will do to alleviate pain.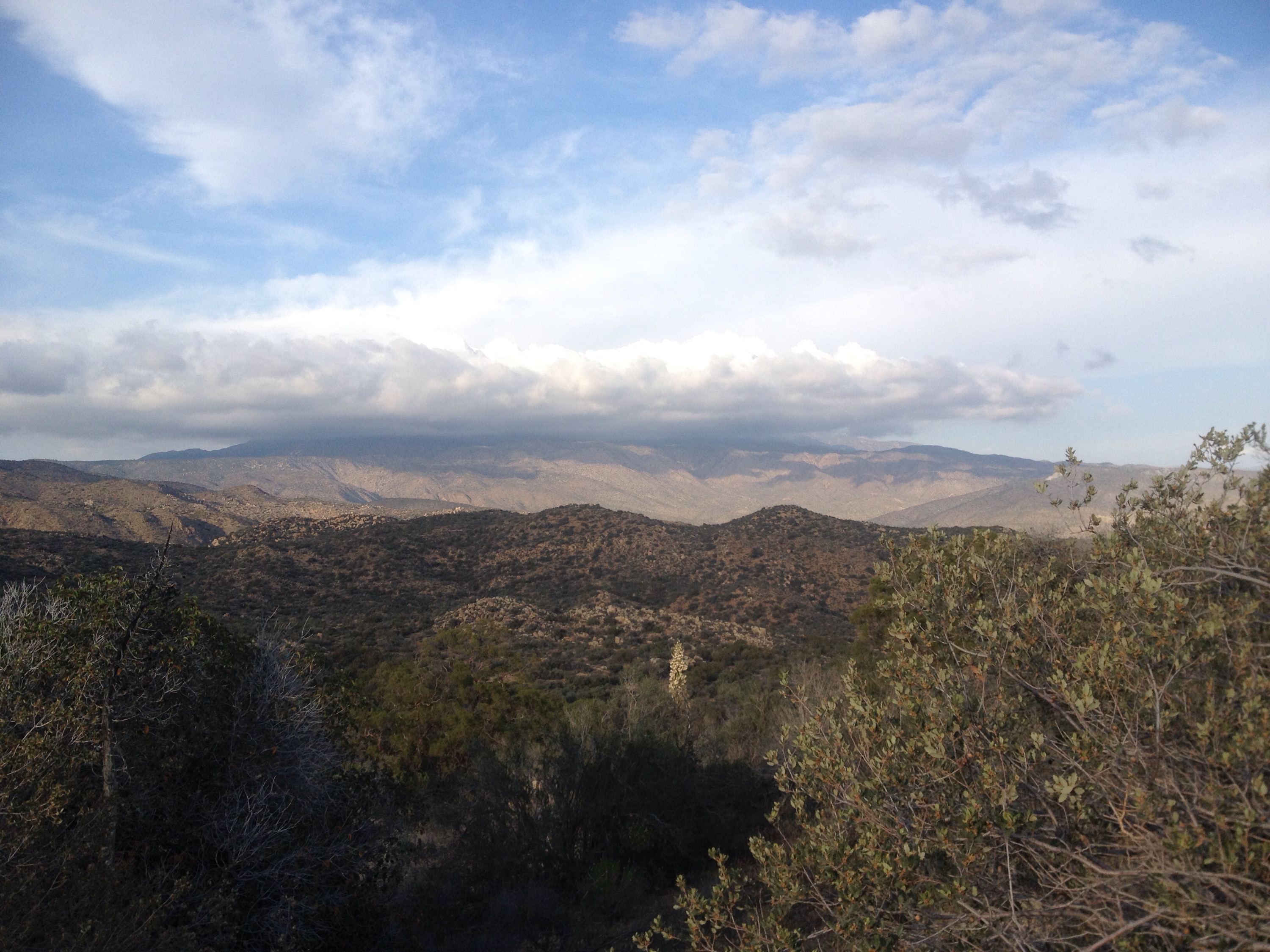 As we hiked, we watched cells of thunderstorms pass over the valley below us and the ridge across the valley. It never came to us, but it merited discussions on how to treat lightning strike victims.
Our next water source was a couple of miles before our proposed sleeping spot. We made dinner there to avoid carrying the extra water needed for cooking.
The the last few miles were fairly straight forward, so when we got to mile 138.7, we decided to push on to the next camp spot at 140. But that was full when we got there. So, we pushed on again to the next open flat spot we could find.
We found a random flat patch downhill from the trail about 100 feet. And it was much flatter than sleeping on last night's incline that sent me sliding to the foot of the tent while I slept.