Miles: 1247.3 to 1278.8
Mileage: 31.5
Day: 67
After waking up on the top of the ridge, we spent the morning going down, down, down to the middle fork of the Feather River.
We had to dodge poison oak the whole way. It really slowed me down because I had my bare legs brushing against everything. Richard wore his zip-offs zipped on, so he just barreled through.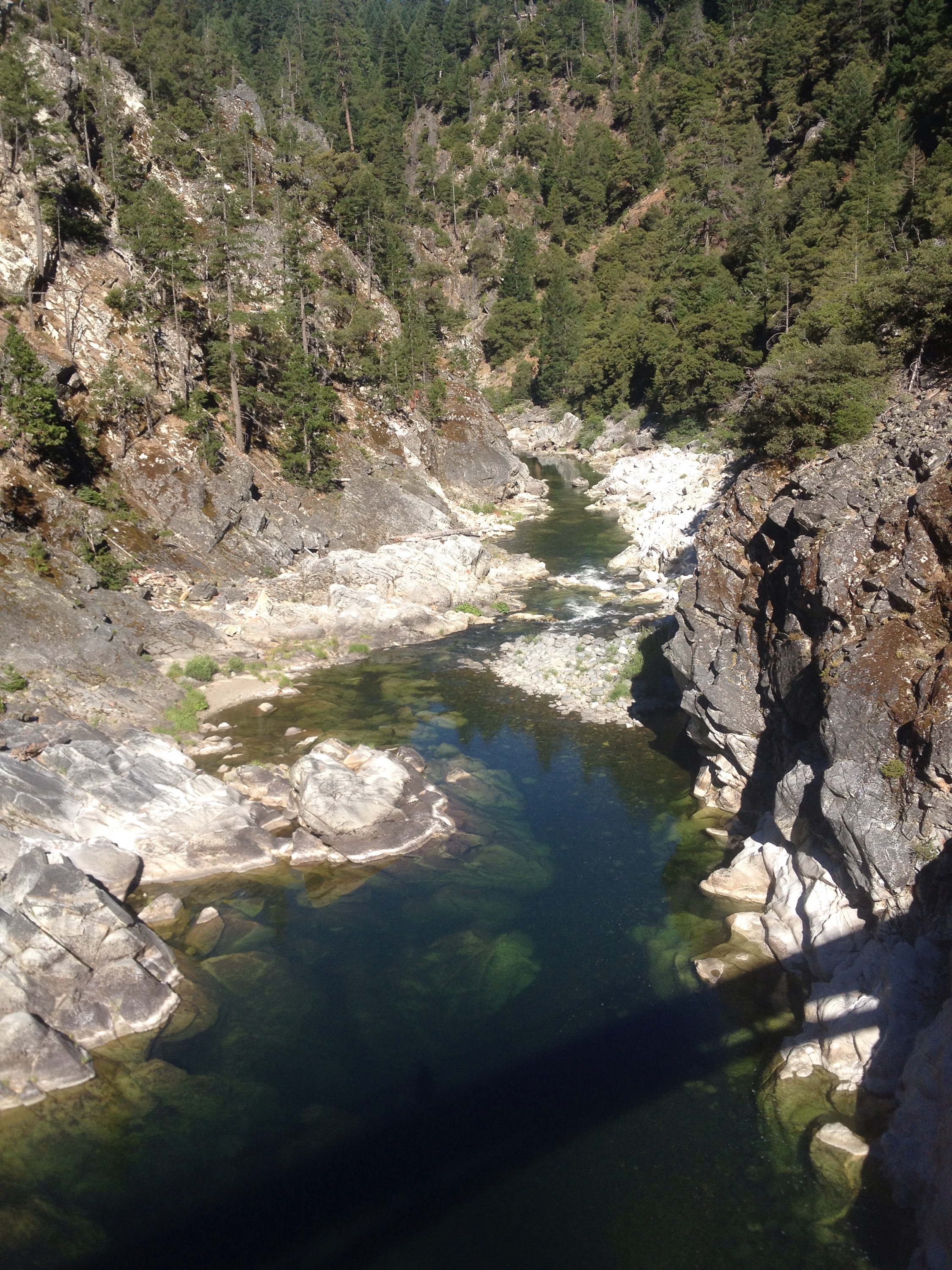 It's still been blue skies and no clouds. Which also means: hot.
After the long downhill came an even longer uphill. I was quite convinced it would never end.
Richard forgot to stop us between 9 and 10 a.m. to apply sunscreen. We were discussing how and when to stop a patient from using ace-inhibitors for chronic high blood pressure — like when their face starts to swell as a side effect — and he got so absorbed in the subject that he just walked right through 10 a.m.
After ace-inhibitor talk, I turned on my iPhone and let the podcasts and audio books take my mind off the trail. The auditory escapes have been nice. Richard listens to his doctor podcasts and I to my news and culture. We resurface throughout the day and share what we've learned. It really seems to be helping both of us pound out the miles.
The water sources are still reasonable, but much less frequent. Richard has been very kind and done most of the extra walking involved in filling our water bladders. What's the point in both of us getting extra tired? he says. I am not going to argue when presented with the opportunity to sit.
We ended the day positioned with a very long downhill between us and the ice cream for sale in Belden, California, which we would hike the next morning.