Miles: 351.8 to 374.8
Mileage: 23
Day: 19
The view was gone by the morning. Our sleeping bags were wet again and so was the tent. Fog was everywhere. Cold and wet to start the day.
The weird part of it was, the higher we climbed the drier it got. We had ten miles of consistent climbing to start the day. Around 6,000 feet, dew covered everything. We got wet just walking past the brush and grass.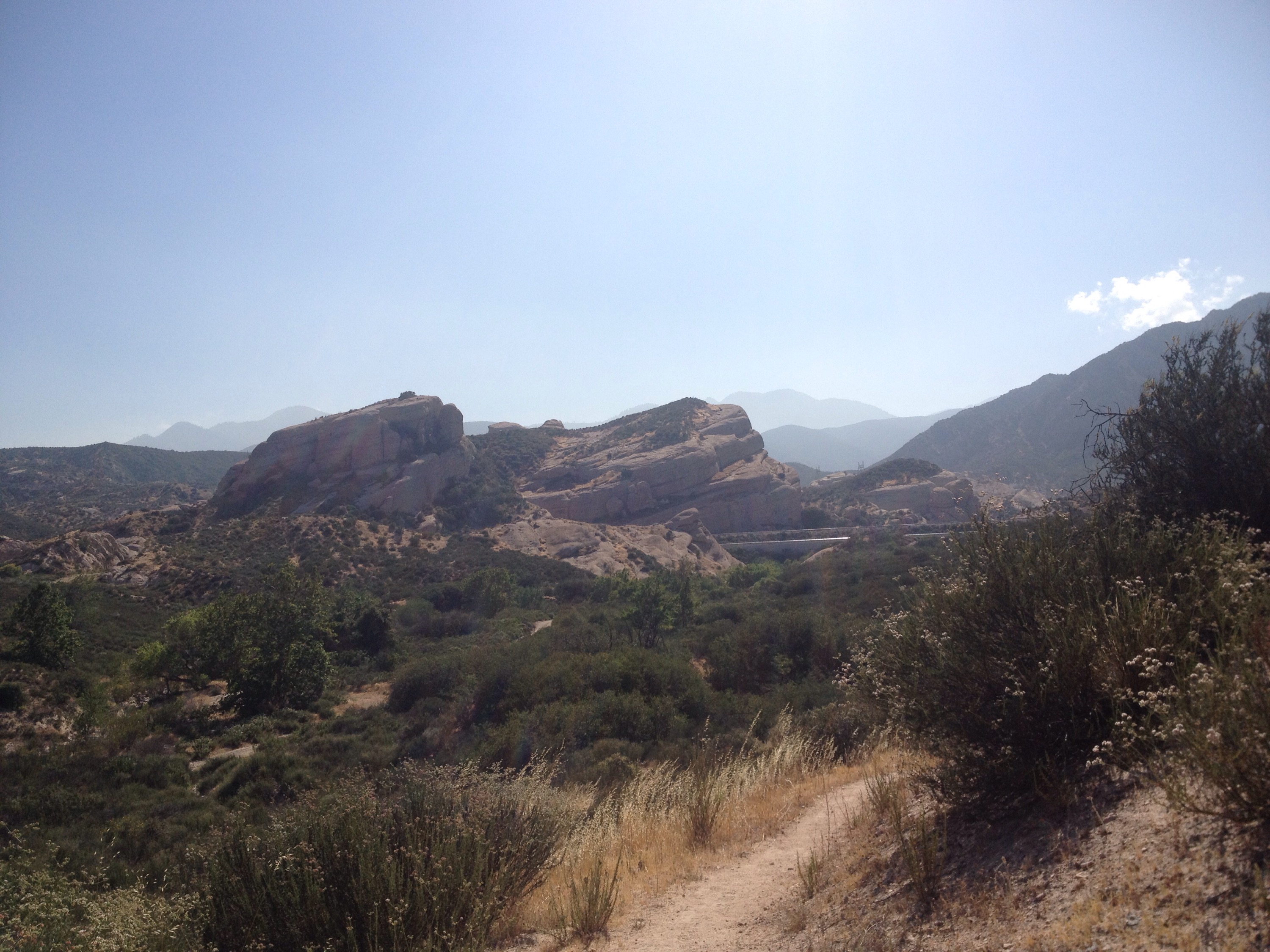 Within an hour we stopped twice to de-layer. Once we got above the clouds it was all sunshine and barely any wind.
We climbed above 8,000 feet before the rough, steep, very un-PCT descent to Highway 2; our road to Wrightwood, California and resupply.
Most of the grades on the PCT are gentle, particularly from my perspective as a prodominantly East Coast hiker. In the east, you go straight up and directly down; no switchbacks, lots of sweating. Out west, the trails will go to sometimes extreme distances to contour hillsides and avoid grades steeper than 3 percent or so.
So I found the way down to Highway 2 from Guffy Campground to be crazy steep. I'm talking 10 percent or more. My ankles were not happy.
Nevertheless, we made good time and were parked, thumbs out, at Highway 2 by 2:30 p.m. We had three boxes to collect from the lovely people at Mountain Hardware, which closed at 5:30.
Despite very light traffic, we got a hitch in about 20 minutes from a couple of day hikers headed back home. We were sorting through our boxes and sunning our sleeping bags by 3:15.
The hitch back was just as simple. I am always surprised how nice, clean people with nice, clean cars let dirty hikers sit in them. But more importantly, I am so very grateful!
Back up at the pass, the temperature had dropped. We layered back up for the last five miles of the day.
We passed our friend, Misery, about a mile in. He was camped and eating, but we decided to press on for a few more miles. Misery started the same morning as we did. We've been leapfrogging him the whole time.
We decided to camp less than a half-mile up the climb to Mt. Baden-Powell. We would tackle the 9,300-foot summit in the morning.
The best part about camping on Baden-Powell was that the ground under us was dirt! Not sand or gravel. Dirt!! I'm not planning on getting used to it.