Despite feeling nervous and excited, I slept well at Scout and Frodo's. We set the alarm for 4:45 a.m. By 5:15 we were packed and sitting down to breakfast.
Twelve hikers loaded into three vehicles and we all headed out to the trail head just as the sun was rising.
We made it to the Southern Terminus of the PCT just after 7 a.m. Group and individual photos were taken, register was signed.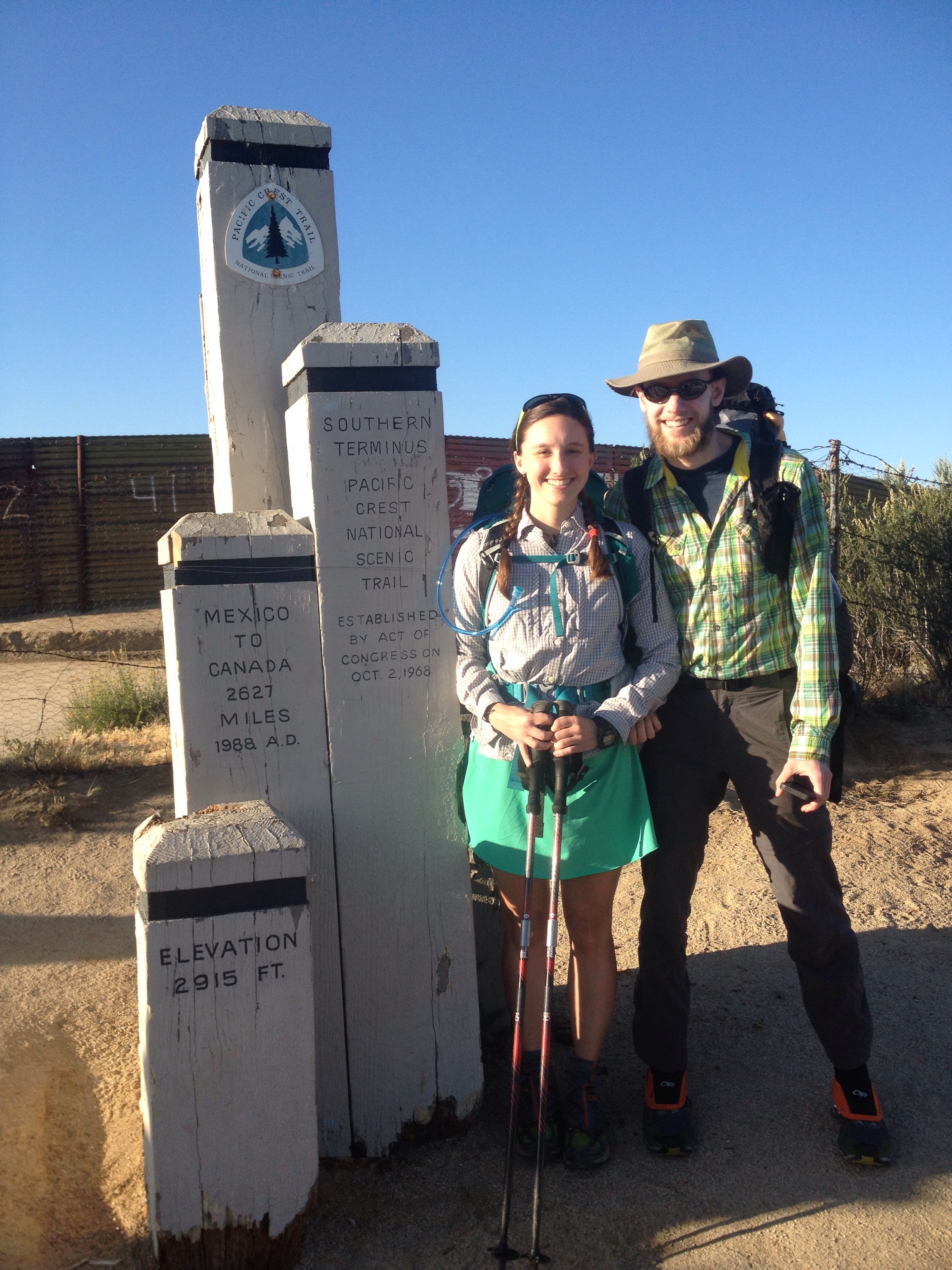 At 7:34, Richard and I broke off from the group and headed north. It was a beautiful blue-sky day, not too warm and not too cold.
We made great time throughout the morning and stopped for lunch 12 miles in around 11:30 a.m. By that time it was starting to heat up, so we found some shade on the north side of a boulder.
We took inventory of our bodies: what hurt? what was rubbing? any blisters?
Everything seemed maybe a little sore, but nothing to suggest we were hurting ourselves.
I had some pain in my left big toe knuckle at different points throughout the morning, but it didn't last. After a little bit of adjustment, my pack was fitting well with most of the weight on my hips.
After lunch, I tried out my sunbrella. It was great. It did flip out in moments of high wind, but I learned to hang on when I felt the wind pick up.
It was especially nice to have on the longest climb of the day around mile 15. It was in full sun at 2 p.m. when we were hiking up. Not the wisest choice in hindsight, but the grade was reasonable and under my self-made shade, I was feeling hot, yes, but not as though I couldn't make it.
I usually wilt in heat, but something was working right today.
When we made it to the Lake Morena Campground at 3:45 p.m., we decided to hang out until after dinner. We spent a lovely couple of hours lying in the shade, chatting with other hikers and eating.
After our first meal cooked on our new stove, we packed up and headed two miles up the trail to our chosen tent spot. We arrived just as the sun was setting and the desert chill started to set in.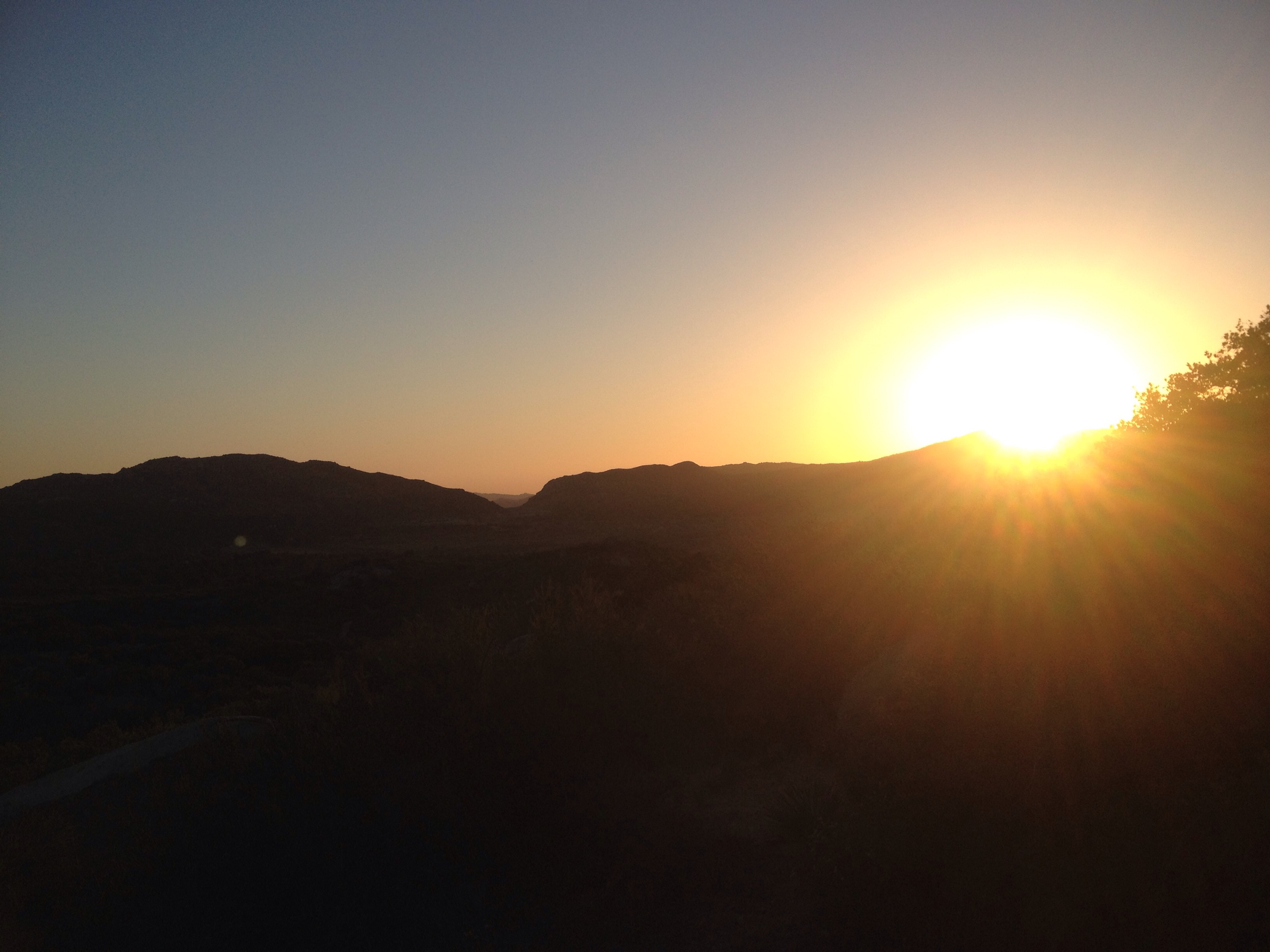 All in all, the day was a wonderful start to our PCT adventure.