Miles: 426.9 to 448.1
Mileage: 21.2 (plus .4 to the KOA)
Day: 22
Let's talk Poodle Dog Bush for a minute. With all the time I have to think, I have devoted much of it lately to what I would call the hype around PDB.
In every guide book I've seen, there is a lot of talk about avoiding the dreaded PDB. Why? Because it itches, like a lot, if it touches you. What else? It can take up to two weeks for the blistering, itching breakout to heal.
Ok. That sounds annoying. How do I avoid it? Just don't touch it. Also, sometimes, it grows in the middle of the trail.
So, no hints on how to avoid it? Wear long pants and sleeves. And gloves.
Ok. Well, I only have one pair of long pants and sleeves. Do I have to avoid touching them if they might have touched PDB? No response.
What do I do if I have touched it? Wash your skin. You mean with all the ample water I have in the desert? Ok. What if it touched my clothes? Soak them in a sodium bicarb solution overnight. Can't I just wash them? No response.
So, here's another question. If PDB is all over the trail for 40 plus miles and most hikers will at some point not be paying attention and touch it, why don't we all have it? Is it hard to get? No response.
Here's my conclusion: PDB would suck to get. But if you put some effort into not touching it, even if you're not completely successful, you probably won't get it. Like most contact dermatitis, it takes a couple of exposures to build up an immune response. You if are exposed once on your thru hike and you've never been before, you probably won't get it. Wear long pants and sleeves to leave some room for when you're not paying attention and keep hiking.
Ok. Done with PDB.
After reluctantly crawling out of our sleeping bags and packing up our stuff, we started to hike. It was a world and white and wet. My shoes were wet and cold within a mile.
We slowly descended out of the snow and back to dry sand, and every mile seemed to take forever.
We make it 17 miles to the KOA campground just off the trail by 2:30 p.m. There, we showered, laundered, ordered pizza and generally chilled.
The KOA people are amazing! They are helpful, accommodating, generous and kind. Erika was so great, in particular. There's space to camp, relax under the trees, swim in the pool, get clean, cook, make free hot chocolate. I can't say enough good things about this KOA.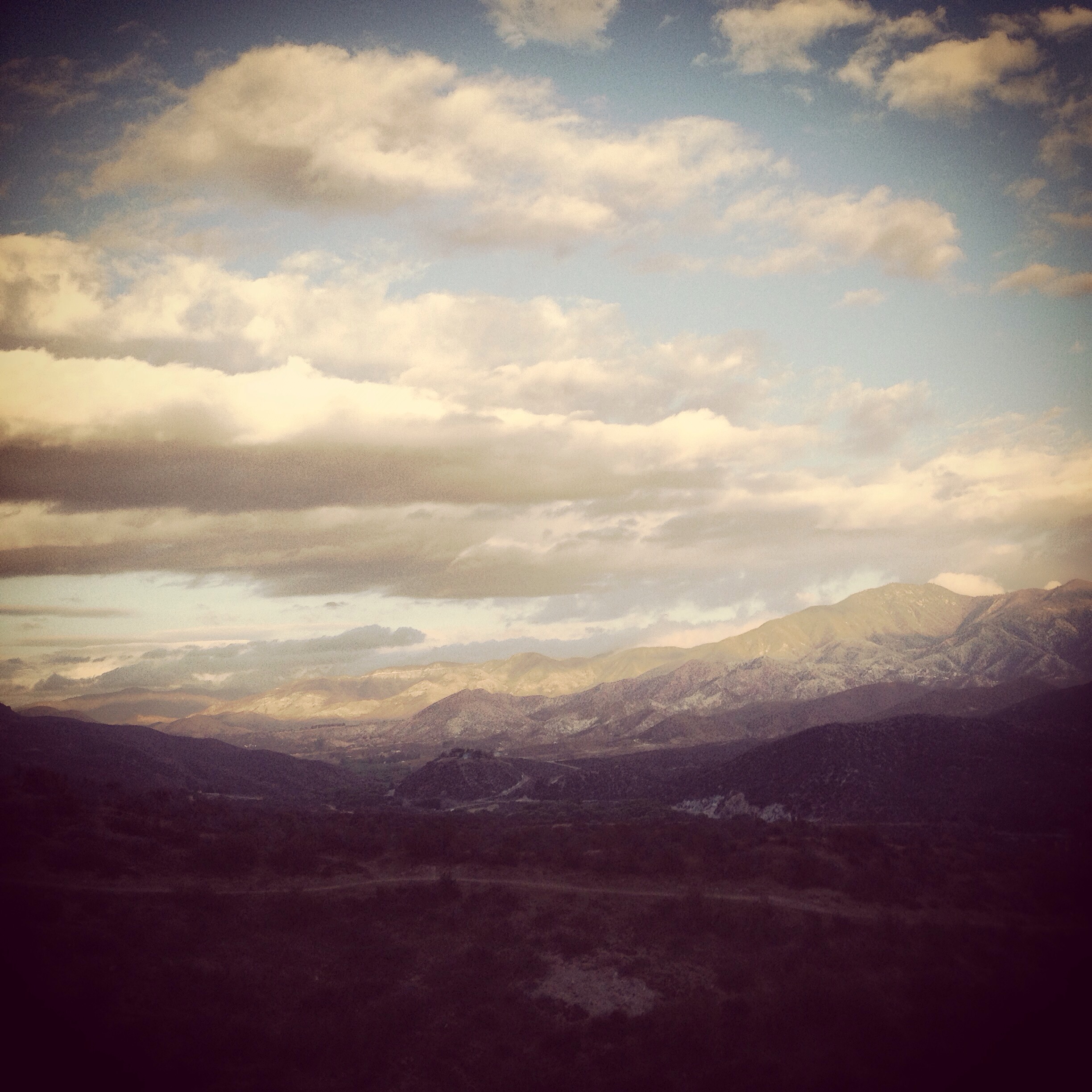 We headed out just before sunset to put in a couple more miles. We ended up in a shallow cave that usually provides shade during the day for hikers on the hot, dry stretch to Agua Dulce.