So, one thing I have been disappointed with in my time in Antarctica is the lack of outdoor recreation. When it comes to indoor recreation, there's plenty. Games, movies, drinking galore, fitness classes, organized sports in the Big Gym, even a climbing wall.
But I didn't come to Antarctica to be inside. As with most places I visit, I want to breath the air, see the wildlife, walk the land.
There are trails here. But they are managed by the NSF, which governs McMurdo as a nanny state. You can leave station, but you must tell dispatch where you're going and when you'll be back. That's reasonable and a habit anyone venturing into the woods should have.
But, my problem is the trails. They are few. And they don't go very far. And you're limited to skiing them or walking them. NO ice climbing. NO kite skiing. NO swimming (or even dunking). NO rock climbing.
As a result of this reality, I decided to spend my New Year's Day (which I celebrated on February 8) in a sufferfest of my own making.
A sufferfest is a self-inflicted event where one choses an outdoor task that will take many hours and push your body and mind. In the past, for me, this has meant hiking rim-to-rim-to-rim in the Grand Canyon (50 miles) in 20 hours. Or doing a 24 hour adventure race with kayaking, rappelling, mountain biking and orienteering. Or hiking from Hanover, New Hampshire to the Moosilauke Ravine Lodge (53 miles north on the Appalachian Trail) in 24 hours; twice. Or cycling 380 miles from Pittsburgh to Washington, D.C. in 3.5 days.
Or, hiking 34 miles on the trails at McMurdo Station on my day off.
The day started off nicely with calm winds and an overcast sky. But it only took about 10 miles for the winds to pick up. The sun came out briefly to warm me, but it didn't last. The last 17 miles were windy and cold, but I pushed on and achieved my goal.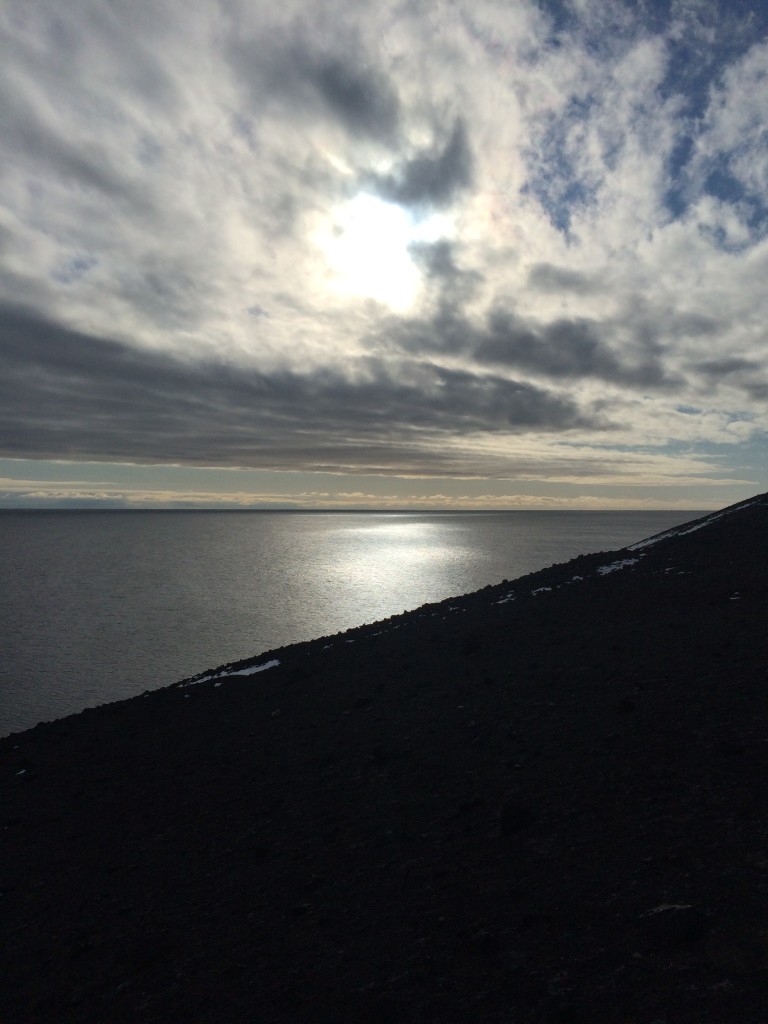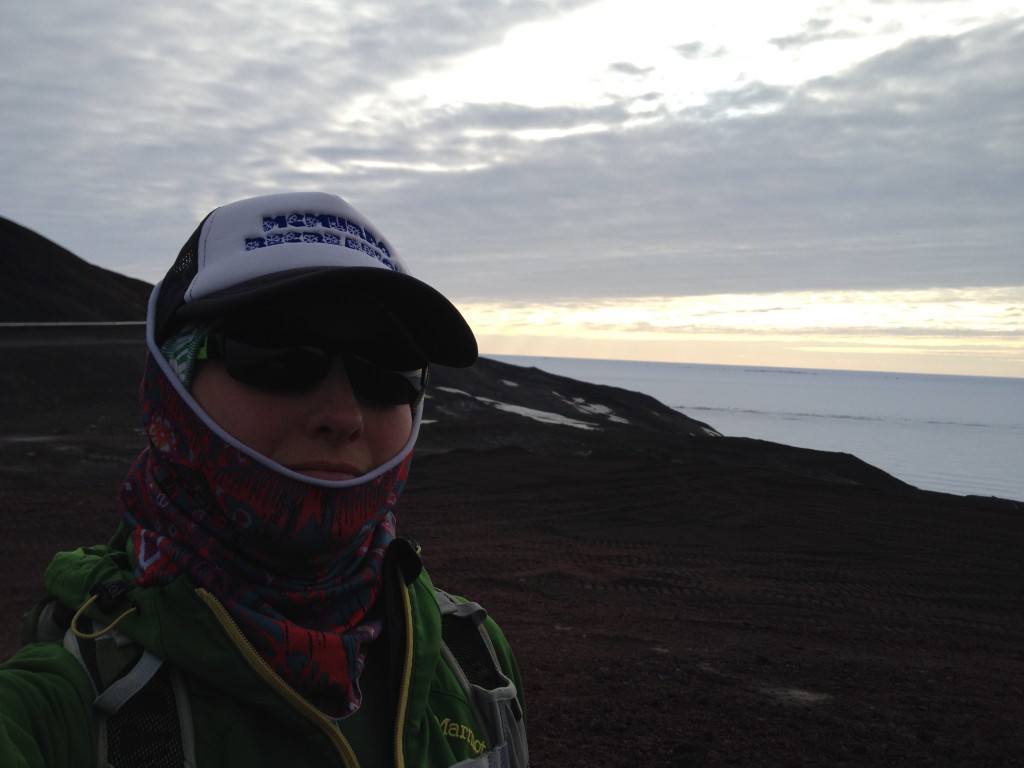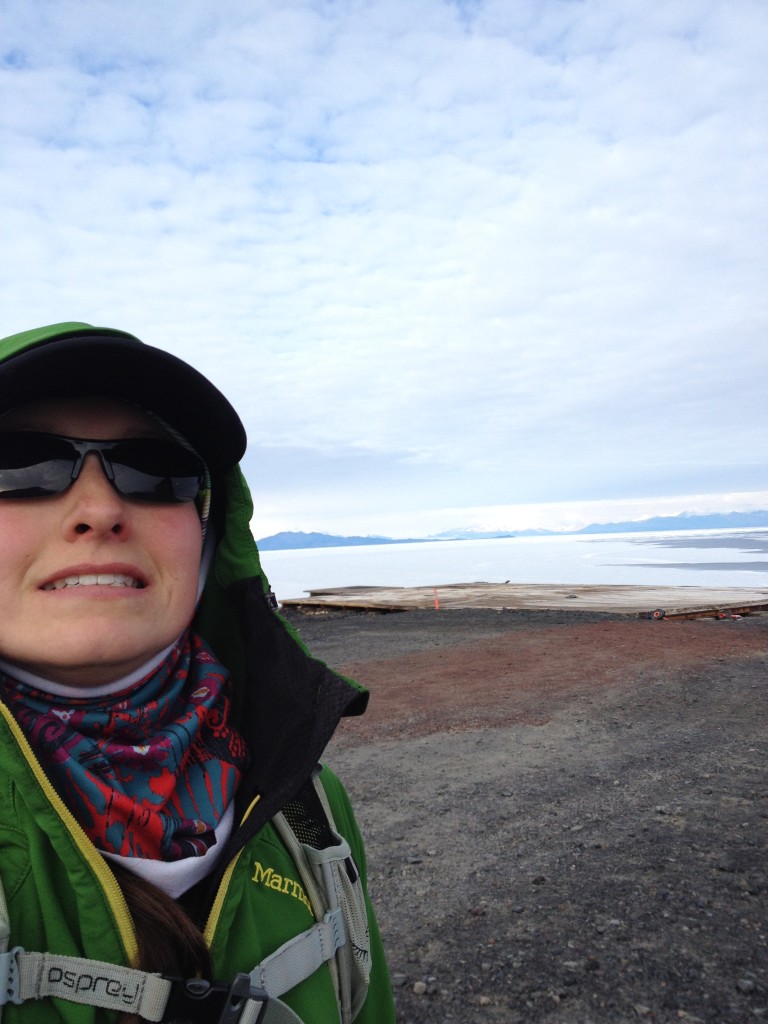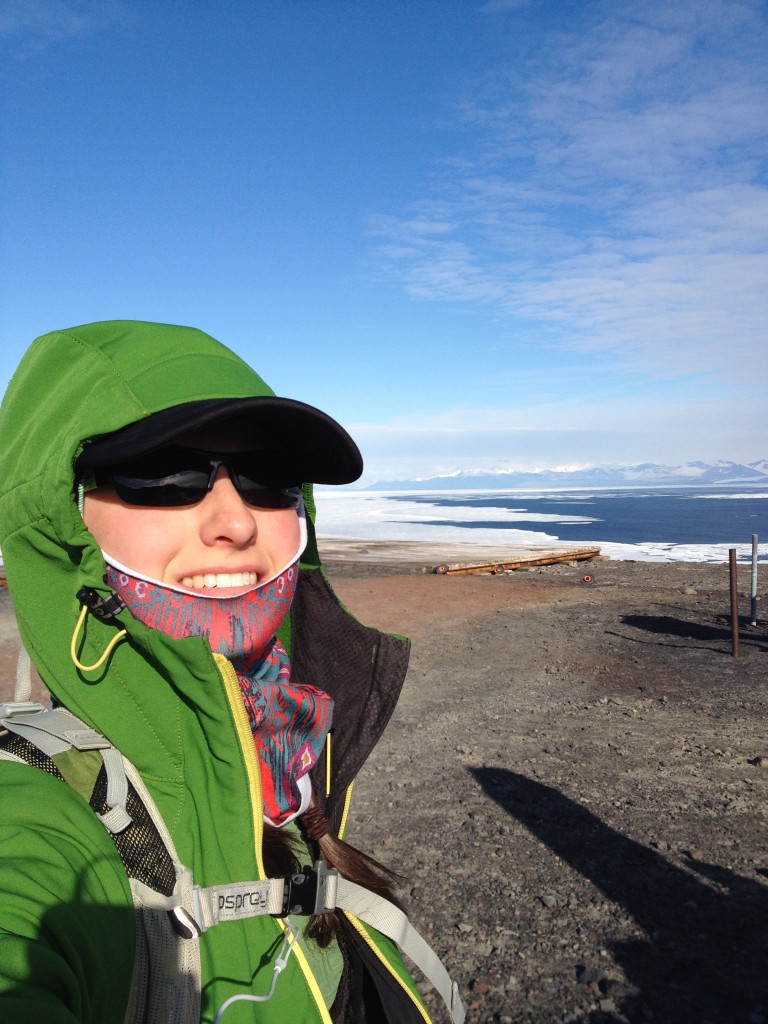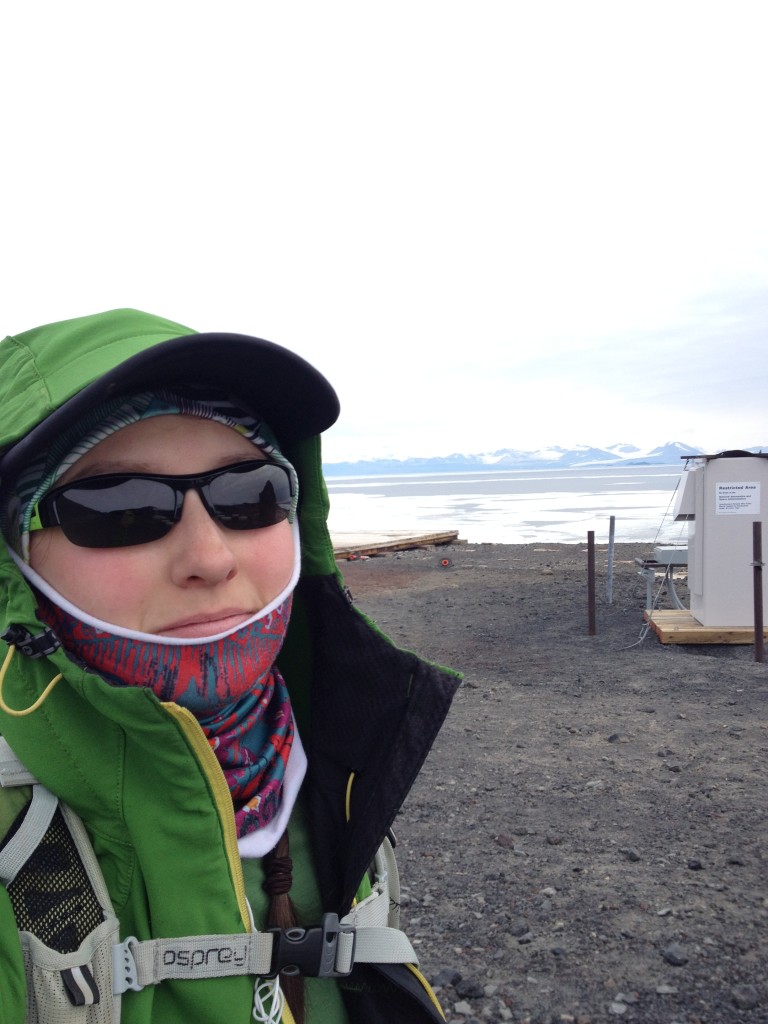 I usually hike with trekking poles, but the gear issue wasn't open the day before so I couldn't check out a pair. That means, my hands got really swollen from swinging by my sides for hours on end. Here's a look at the swelling (left) and how my hands normally look (right).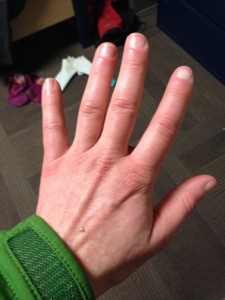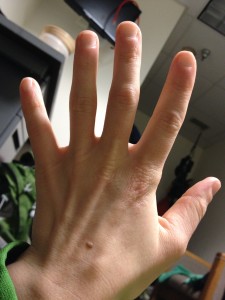 The next day, I was just sleepy and not very sore. It was the least painful sufferfest I've ever had.
In case you were wondering why I decided to stay to the same trail all day and do loops rather than venture over to Hut Point (the only other open trail), the answer is: the McMurdo Challenge. I made that up, too. It's the goal of hiking the Ob Hill Loop 30 times in 30 days. My loops during the Sufferfest worked to complete 12 Ob Hill Loops of the 30. On February 18, I finished the 30th loop on the 30th day of the challenge. It was the coldest, windiest hike I've had at McMurdo.