Miles: 1094 to 1127.1
Mileage: 33.1
Day: 43
Up before light, I crawled out of my sleeping bag and found my way to the rental car. I decided to change into my hiking clothes from under the protective waves of engine-generated heat.
Richard drove me and the bike to the gate across Barker Pass Road. It would be more than 7 miles of up hill riding to get to the PCT.
I started around 5:40 a.m. It was light enough to see but not light enough for any thermal benefit. I was cold until the effort of the uphill made me too hot. Temperature-wise, I cannot be pleased.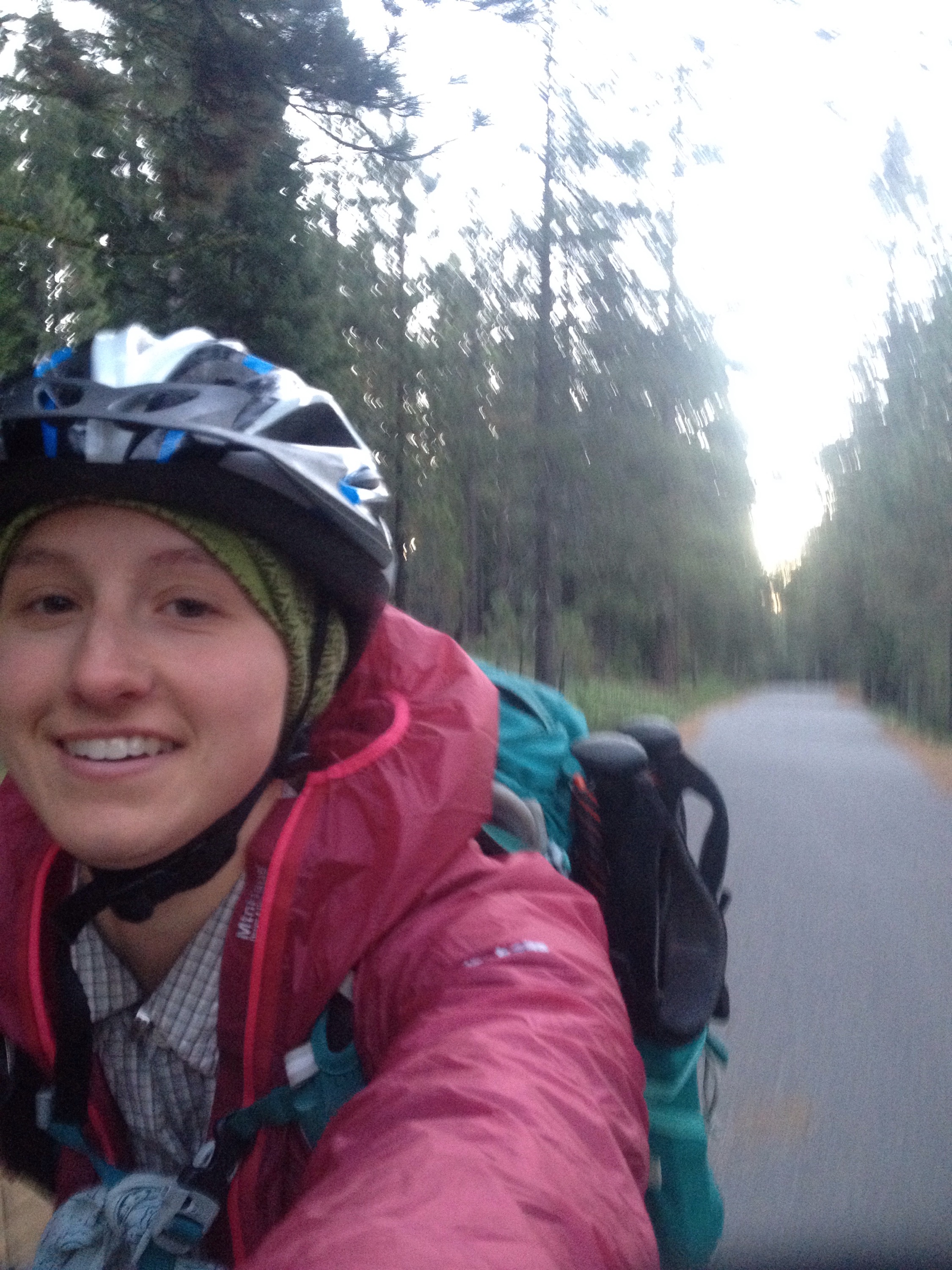 The bike ride was hard. After five weeks of hiking, I have no anaerobic muscle capacity. I can sustain a speed; I cannot accelerate. Plus, my butt was NOT used to being in a bike saddle. By mile five, I was exhausted and seriously uncomfortable.
Once at the top, I locked the bike to a tree and headed south on the PCT. During my bike ride Richard drove south to Echo Lake and parked the car. He started hiking north to Barker Pass.
The first few miles for me were mostly flat or downhill. It gave my legs a chance to right themselves after the odd demands I'd made in a bike ride.
The weather was nice and the trail wound through thick groves of moss-covered pine, over clear creeks and around mountain lakes. There was very little snow but I could see it still covering some of the taller ridges nearby.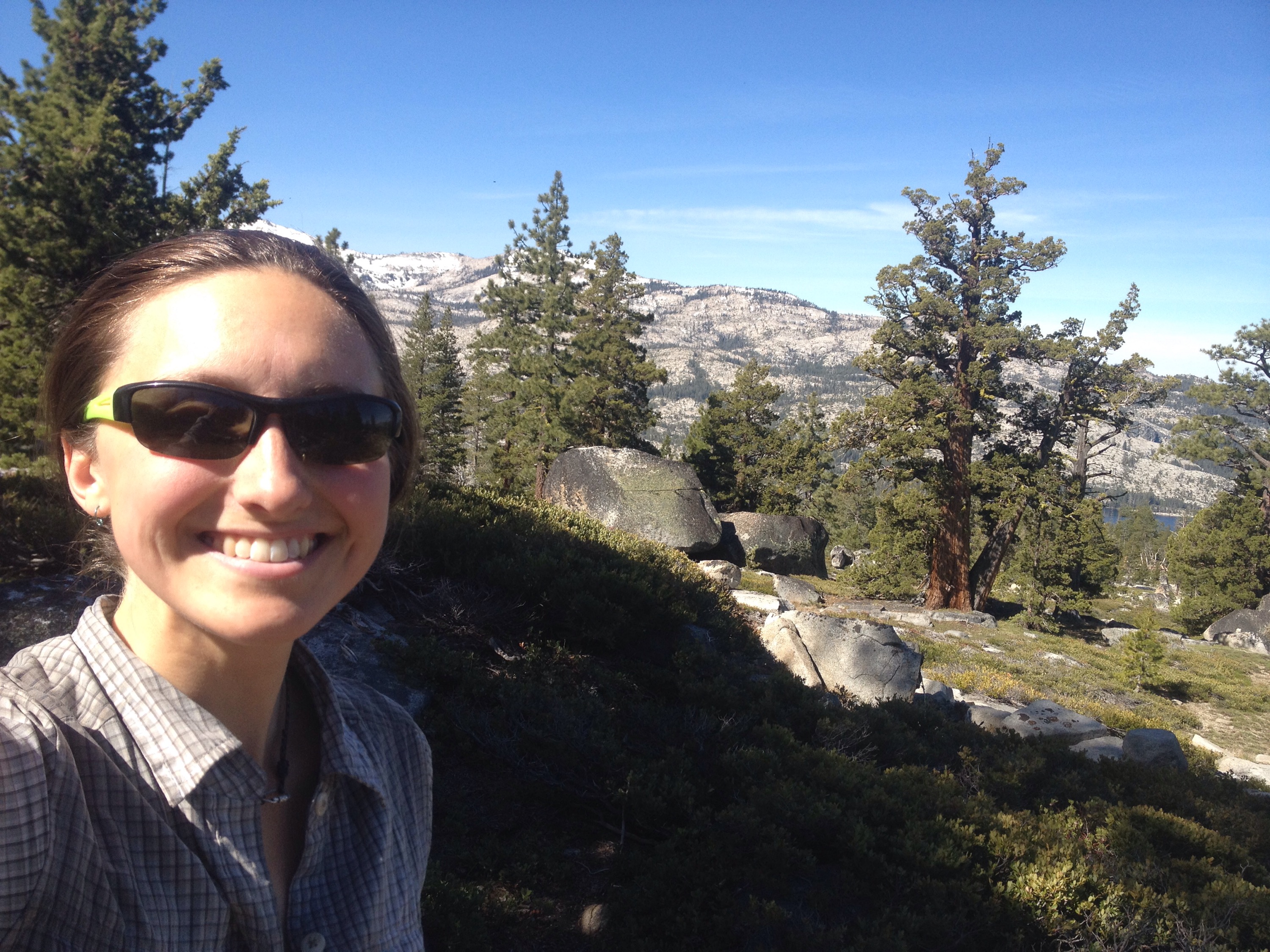 Just as I got to the section of trail that goes around some stunning lakes, I saw a familiar shape through the trees. Richard! It worked!
We sat on a large Boulder and shared information on the trail. Apparently there was a lot of snow I my future. We were in good shape for time and energy levels. Then we started the dinner discussion. We had a stash of Ramon noodles. OR I could get pizza on the way back.
The rest of my day was beautiful, although the snow over Dick's Pass really slowed me down. But my feet felt great and I couldn't complain about the scenery.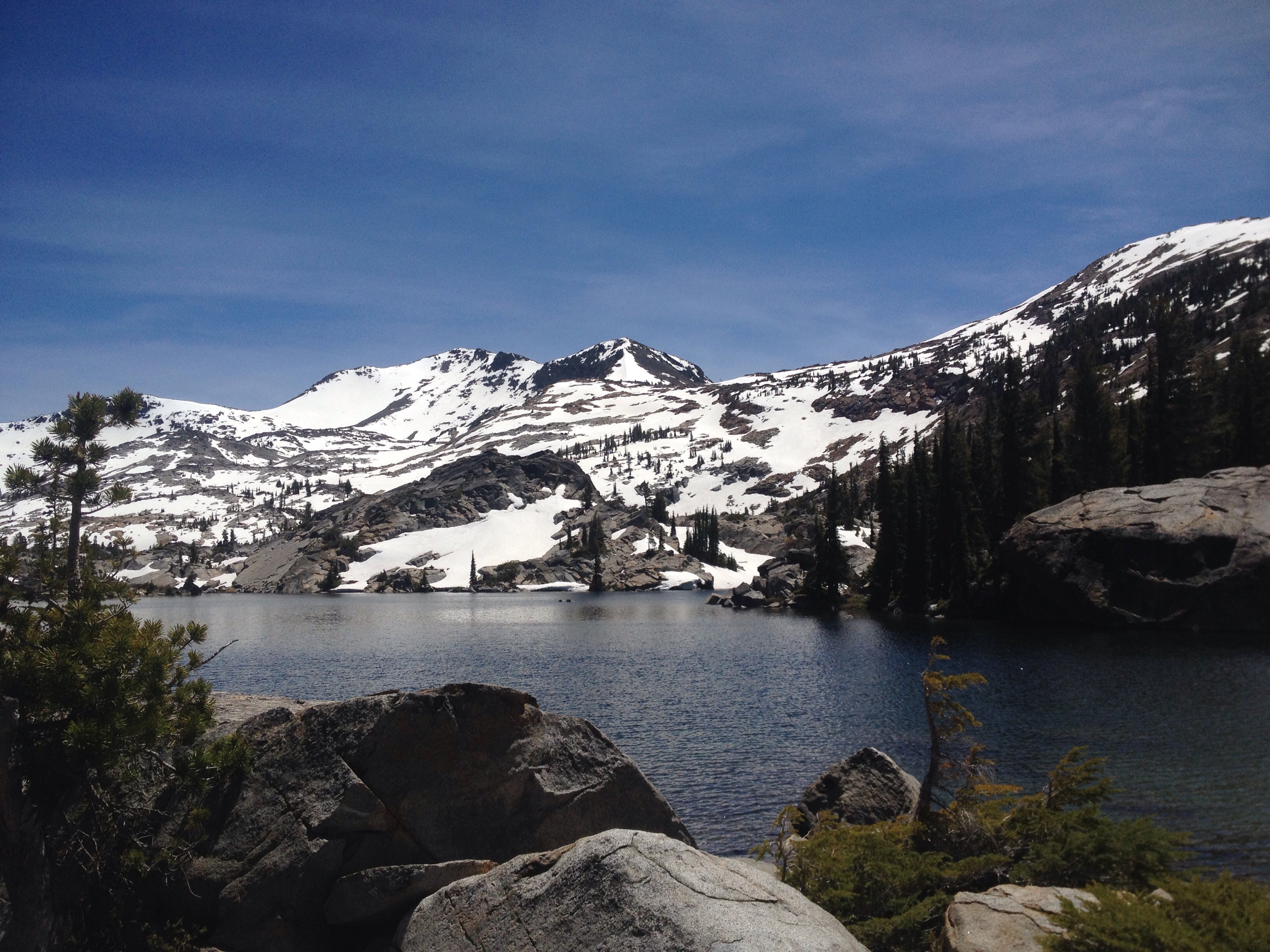 I got to the car around 7:30 p.m. By that point Richard was already back at the campsite. Biking downhill is so much faster.
I grabbed a pizza, which we inhaled by the fire Richard made. Brush teeth. Crash.