Miles: 1412.8 to 1437.4
Mileage: 24.6, plus .4 to get resupply from camp store
Day: 73
Before we even got out of the tent, it was hot. Early in the day, we got some hazy, lazy clouds that did little to shade us from the sun.
We passed a day hiker who told us today was predicted to be "the coolest day of the week." My shirt was heavy with sweat and my mouth was dry despite having just taken a gulp of water.
Better enjoy it while it lasts, I thought.
We made it to Burney Falls State Park around 12:30 p.m. Mom had sent our food package to the camp store there.
I got the package from the clean ladies at the counter and we organized ourselves on the benches outside.
After ordering and eating a soft pretzel with cheese and a large ice cream cone, we went for a look at the falls. Apparently during the summer, the water falling over the 100-foot drop is sourced completely from a spring not even a mile upstream. The water in the pool below was a deep blue and looked so inviting.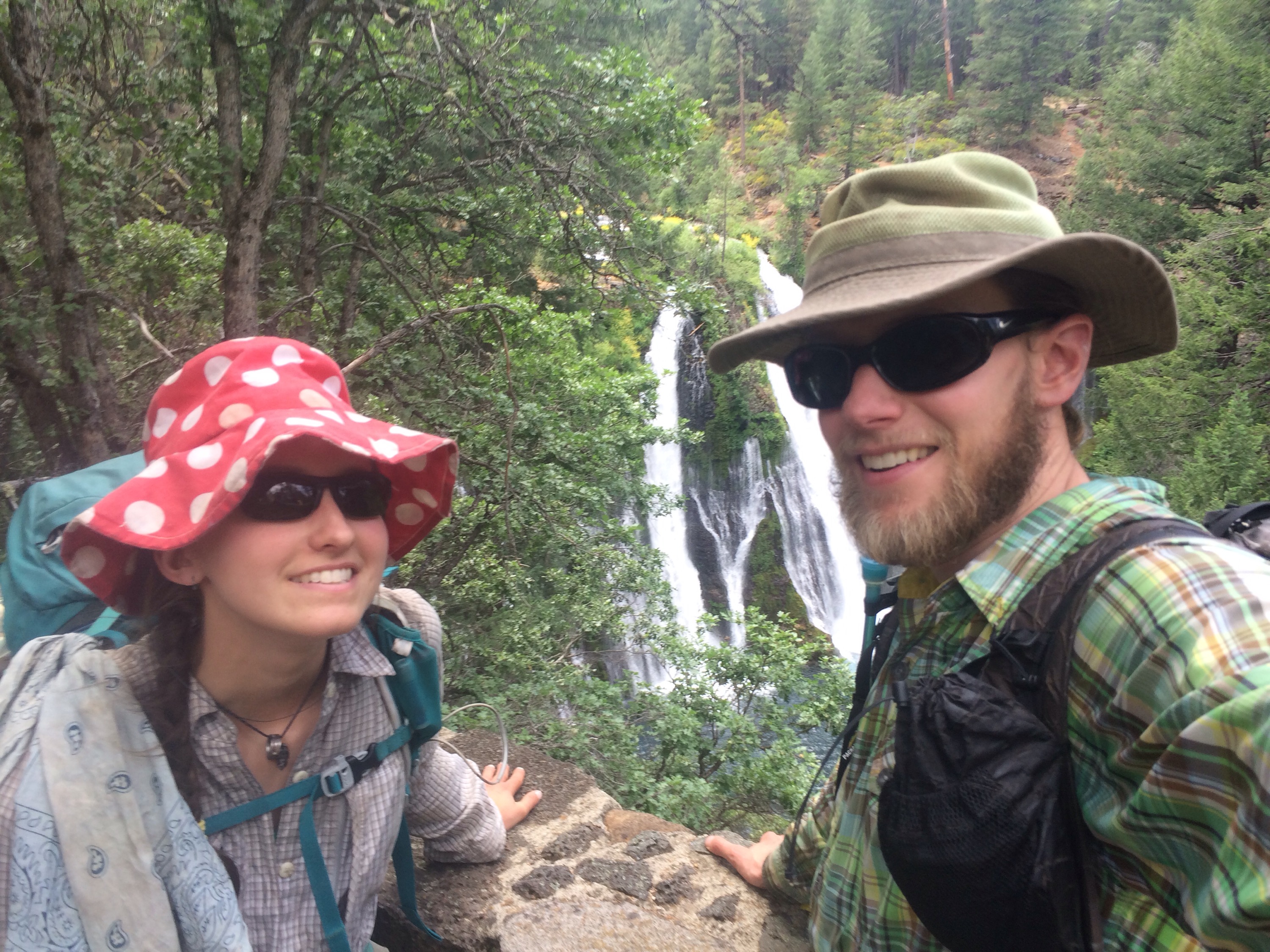 But we kept on hiking.
The day had really warmed up by then but the ice cream served well to fuel us up more elevation gain than we'd seen for days.
We pushed on until after 8 p.m. and ended up next to a very cold stream just as the air started to cool.
Dinner was Hamburger Helper stroganoff minus the hamburger. Very sleepy, we slipped into our sleeping bags and slept through the alarms.