As we were making our way out of Thailand, Richard granted me a huge favor. I had been sick all day with food poisoning. My vomiting was winding down and I was exhausted. What I really needed was a good-night's sleep rather than an 8-hour plane ride. So Richard upgraded us to first class on Bangkok Air. We got seats that reclined the WHOLE WAY.
So while Richard indulged in the fancy food and drinks, I got to sleep. It was great.
We arrived in South Africa midday, rented a car and headed east:
While South Africa is a very diverse country in landscapes and people, we decided to focus our time on just one strip of land in the north east corner: Kruger National Park.
This well-run, organized park is nearly 350 kilometers long and 60 kilometers wide along the Mozambique and Zimbabwe. Because the accommodations and activities in Kruger see very popular, we booked everything online before we came.
We rented a car at the Johannesburg Airport and drove about 2.5 hours east to spend one night at the Acra Retreat in Waterton-Boval. We were in the Rhino Room and had a lovely dinner, night's rest and breakfast with Holger and Norma, the proprietors. I especially enjoyed meeting Susie, their Rhodesian Ridgeback. She loved us for our breakfast food and we loved her for her patience while we indulged petting her.
After a slow morning at Acra, we loaded up and drove to Kruger, entering through the Crocodile Bridge entrance. We checked in for the tent site we pre-booked and for our three game drives.
We looked around the gated camping area, set up our tent and had just enough time to eat a snack before our sunset game drive.
Part of a group of about 15, we were all loaded into an open jeep with a canvas top. It had rained recently (during a season of severe, and unusual, drought, which meant the animals were up and moving around rather than hunkered down.
We got to see giraffe, elephant, cape buffalo, impala (by the hundreds) and many other mammals. Richard and I also kept track of the birds we saw in the spirit of our mothers, who both love birds.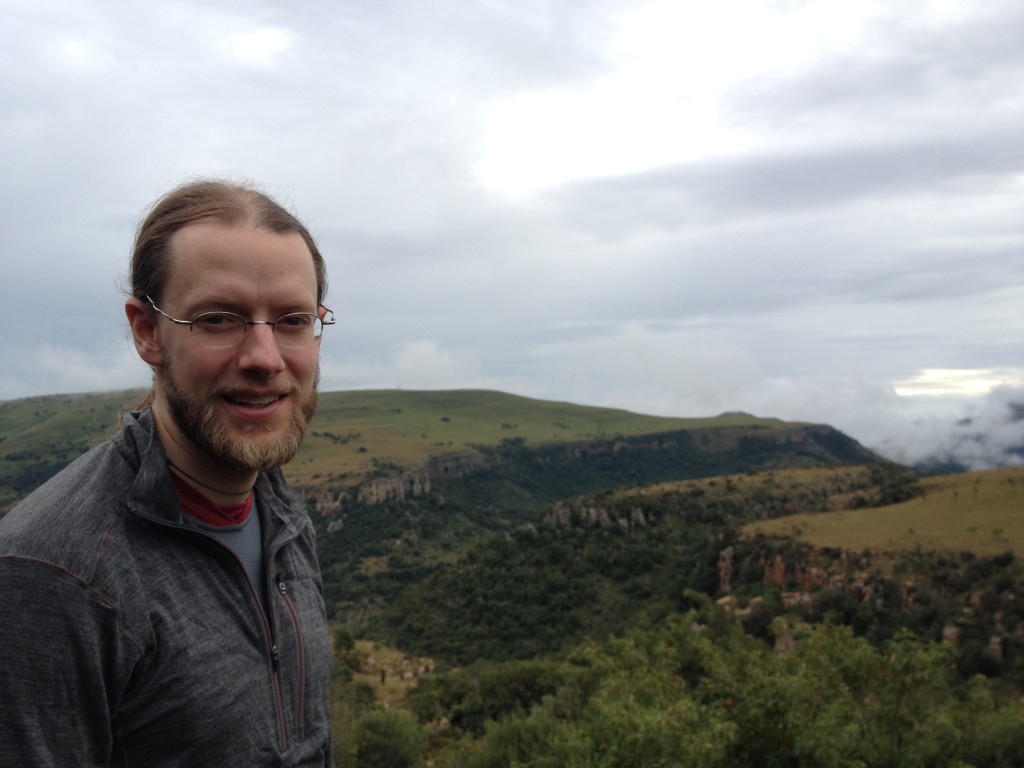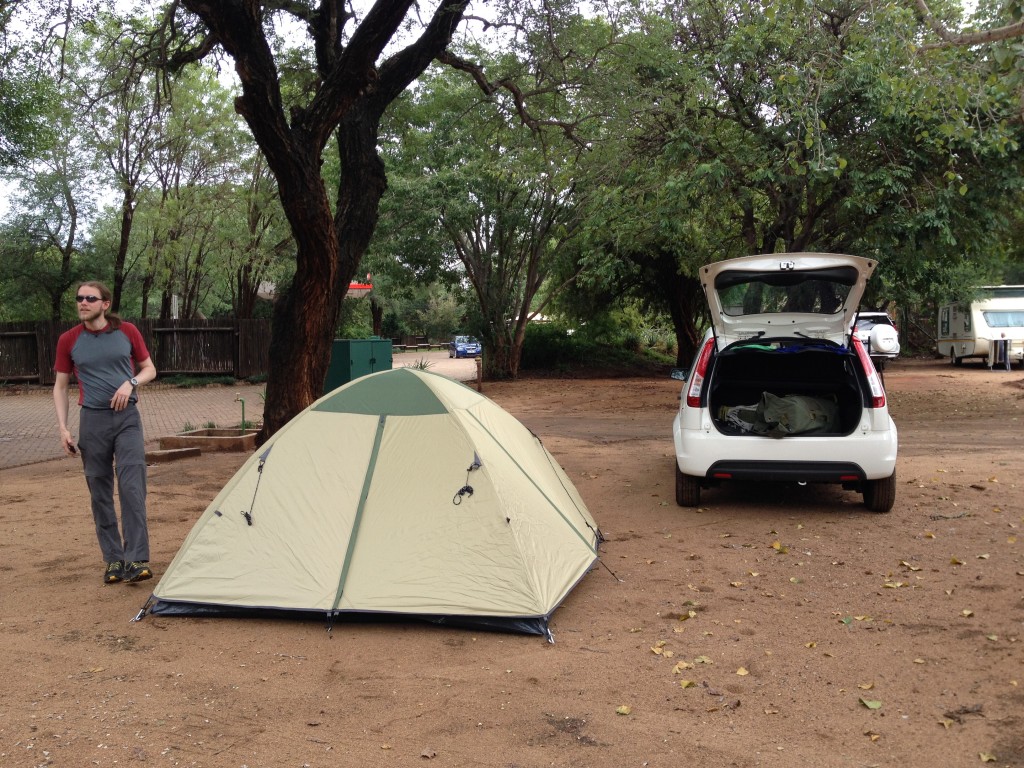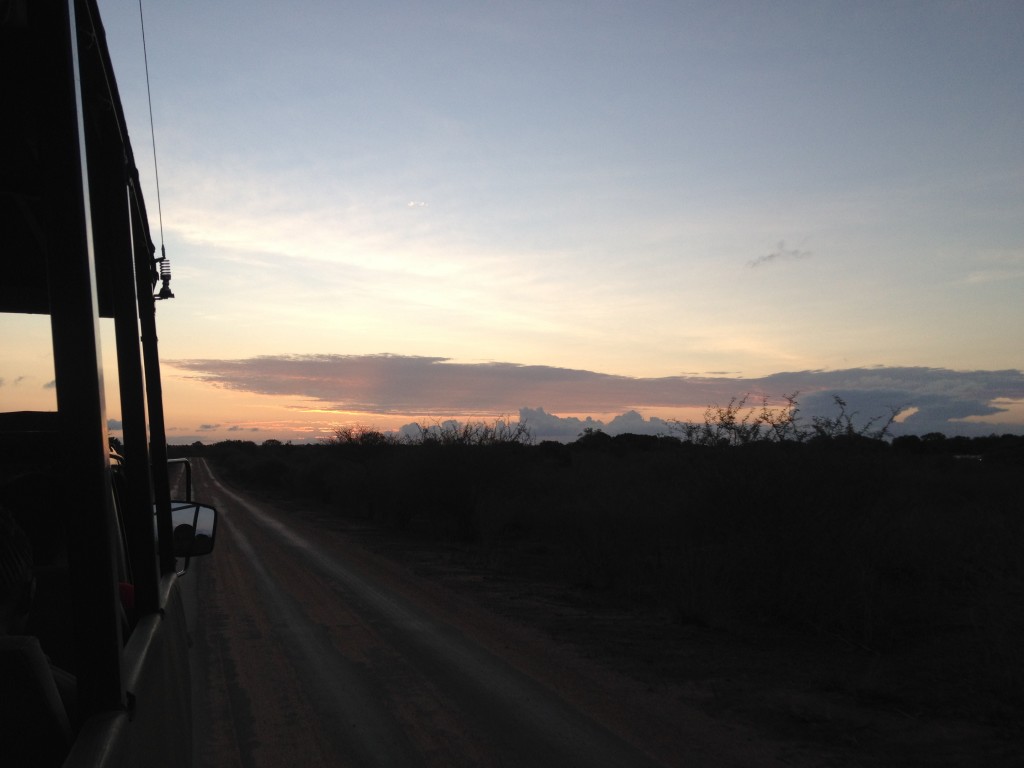 Right after the sunset game drive, we went out on a night game drive. The group was smaller and we saw fewer animals, but it was still interesting. I enjoyed seeing the Giant African Snail. We got to feed one later in the week (which in hindsight may have been a bad idea — oops).
We first saw these snails in Hawaii, where they are invasive and have out-eaten all the beautiful, native snails.
We slept in camp with vervet monkeys and bush babies hopping around us.
The next morning we got up super early for the sunrise drive where we got to have the guide all to ourselves and got to see a pack of these: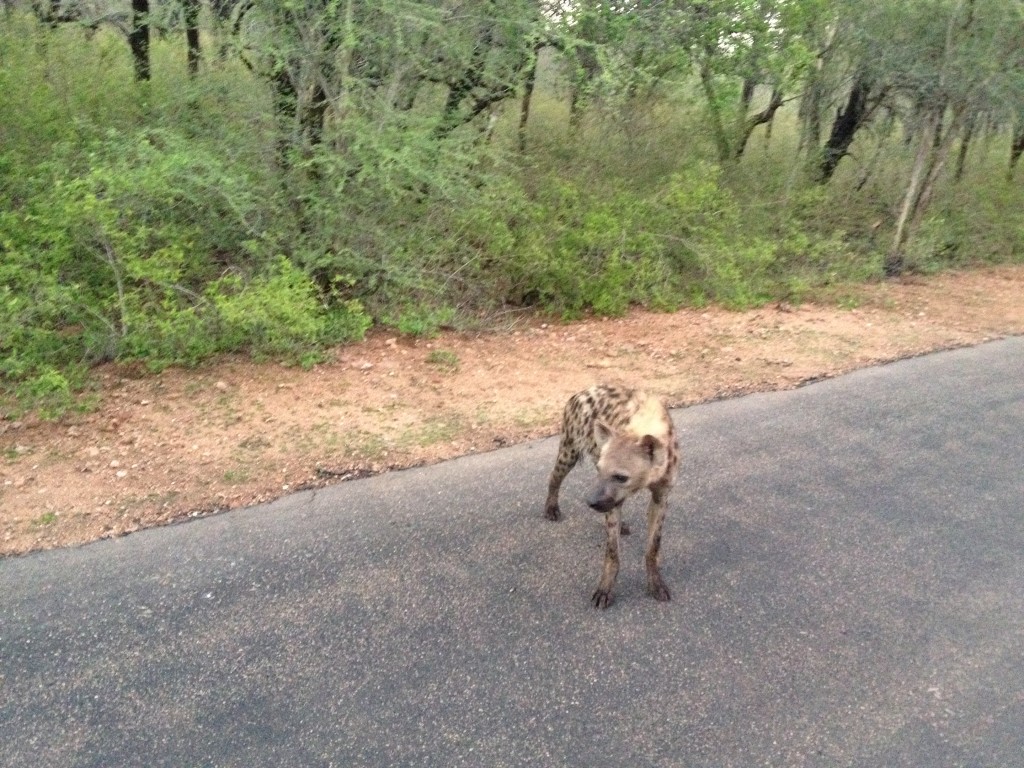 They were out hunting, our guide said. I love hyenas. We saw spotted hyenas, which are a matriarchal pack mammal that hunt as well as scavenge. The females are larger than males and are dominant over them. They have amazing endurance and can run at modest speeds for hours, but can also run up to 60 kph for a few kilometers when chasing prey. Also, they are extremely intelligent as compared to other hyenas. Studies have shown a convergent evolution between spotted hyenas and primates, so they have a large frontal cortex, can communicate with members of their packs, are good at avoiding traps and cooperating.
After the last game drive, we drove north, stopping for awesome animal sightings.
We got to the Swatara Camp in time to join our group for the Sweni Trails trip. National park visitors are not allowed to get out of their cars and just walk around. The risk of running into dangerous wildlife is too high. So, in order to experience the park from the ground, Richard and I signed up for a series of walks with armed guards.
They drove us out to a remote camp, where we were fed and slept behind a fence (to keep us in, not keep the animals out, we were told).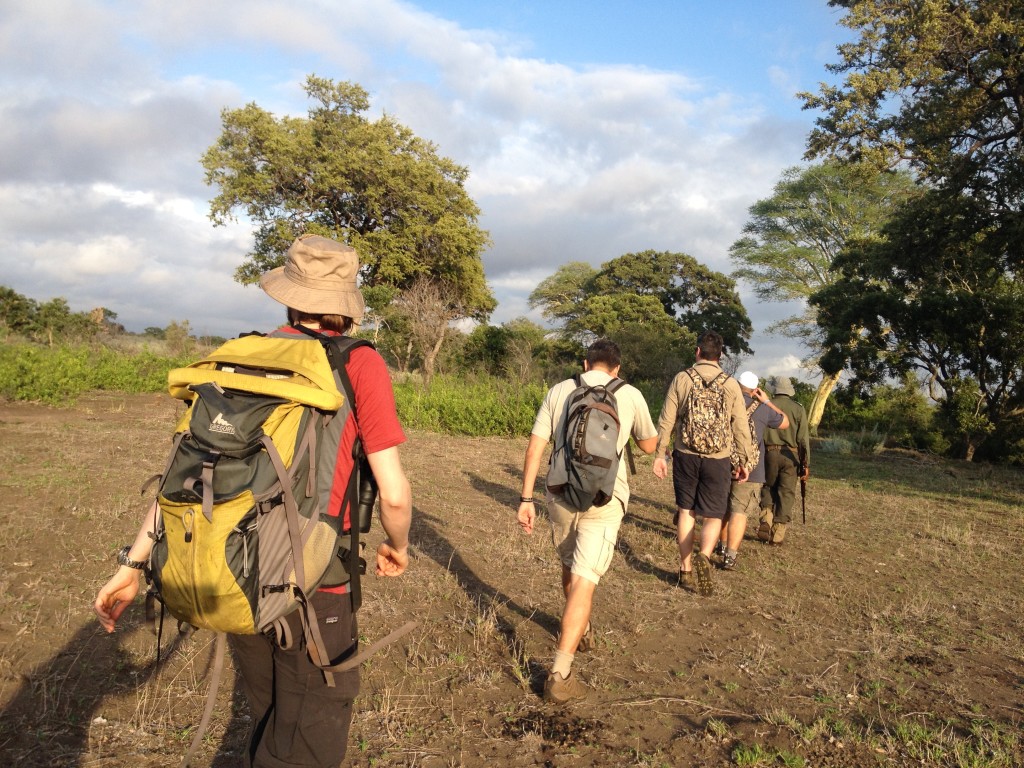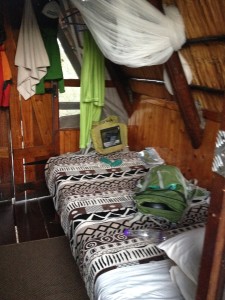 Each day, we went on two walks and got to see hippos, many birds, hyena puppies (!), a rock python and more hippos.
I would highly recommend the Sweni Trails or other walking tour of Kruger if you ever get the chance.