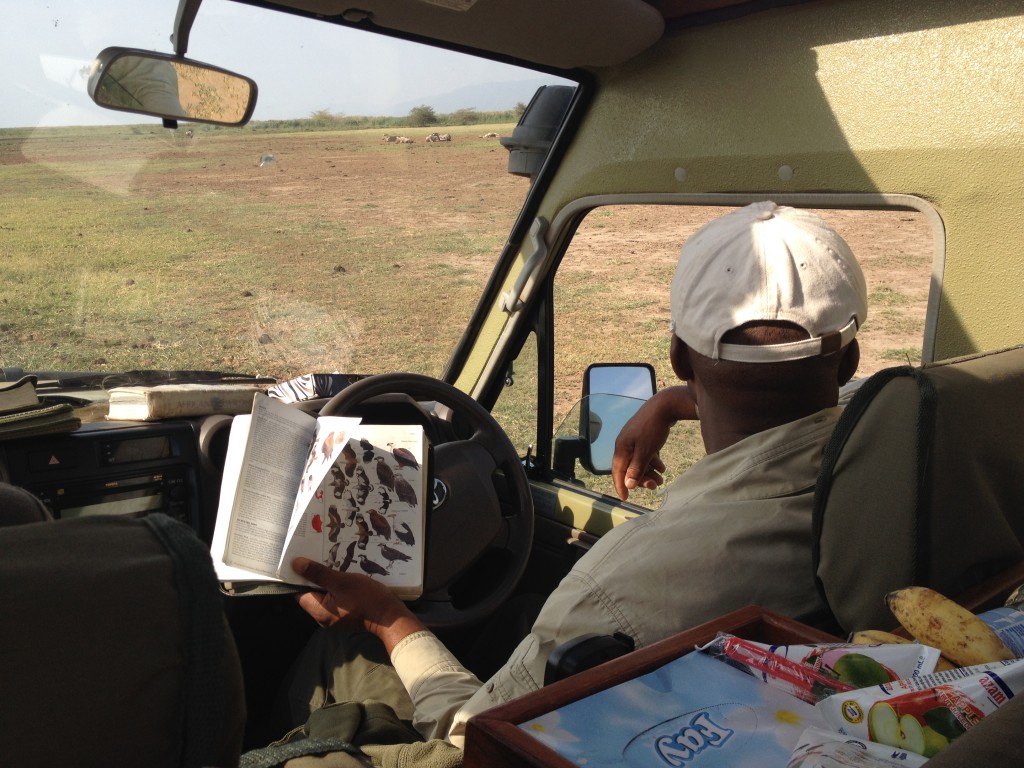 I wake on Tuesday morning early. Like 4:30 a.m. That's too early to try to get up, so I listen to old episodes of the podcast "Too Beautiful to Live," and wait for my alarm to go off.
The group is meeting at 7 a.m. to go on a morning safari in Lake Manyara National Park.
When my alarm goes off, Mom turns on the light and the day starts.
I check my email and am happy to note that the Internet works well when no one else is using it at 5:30 a.m.
I understand that this is a developing country and that access to Internet is expensive and even electricity is a luxury. But sometimes it's just a matter of expectations.
When I travel with Richard, we do not usually stay at 4-star, luxury hotels where the employees do not expect you to carry your our bags, pull out your own chair, pour your own coffee or lift anything. (This is not to say that the employees at our accommodations were not lovely people. They were.* It's just, I like to cut my own omelet.)
And so, when Richard and I travel, I do not expect to have access to Internet, electricity, running water, etc.
But, when I stay at a flippin' nice place that boasts of Internet access, then I expect Internet access.
Anyway, the lesson is, use it at 5:30 a.m. It's great.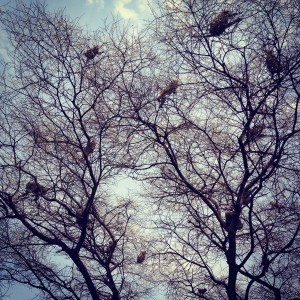 Our morning safari was very productive from an animal sighting standpoint. My favorite was the hippos. They were very far away, but I watching them flop about in the cool, muddy waters of the so-named Hippo Pool.
The other awesome sighting was the absolutely massive troop (that's the proper collective noun) of baboons! There were at least 100 of them crossing the road in front of us, behind us, even over us as a couple climbed onto the back of the Land Cruiser.
As baboons live in collective groups with an alpha male, a few underling males and reproductive females, Elisa thought that this was a few groups come together. Sometimes, alpha males who are related (brothers or cousins) will bring their groups together for a brief reunion. Nothing aggressive, just visiting.
Whatever it was, the park seemed lousy with baboons the rest of the day. It was great.
By lunch, we were back at the hotel.
Now for a word about food: The food we were served was fancy, clean and varied. But, I was looking forward to eating some Tanzanian food while in Tanzania. And in the buffet-style meals, there was usually one or two dishes that were Tanzania or East African. They were always delicious. But most of the food was English in its descent.
Tanzania was under English rule before its independence in 1961. So, the influence in food makes sense, but I still could have gone for more Tanzania in my mouth.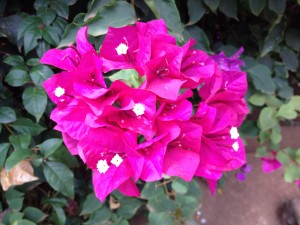 In the afternoon, we were given a tour by the Plantation Lodge's head gardener; a man who had spent the better part of two decades carrying for and designing the landscape of the hotel. It was a beautiful oasis of trees, flowering bushes and the butterflies and birds that find them.
After a tour of the grounds, we were led out of the grounds and around some the surrounding coffee plantations. We found wild basil that smelled amazing.
Rain threatened us for the entire stroll, but it was so nice to stretch my legs and breathe hard up a hill.
The rain did come to meet us, with a vengeance I might add, but it waited until nightfall. The rain also inspired a couple of the resident cats to make babies right outside our window during the night. I had no idea they were so passionate (READ: loud) about it.
*Another note on the people I met in Tanzania: The title of this blog post is "Karibu", Swahili for "Welcome." I did this because it was the word I probably heard most used. Everyone I met was generous and most welcoming.